Style
5 Best Barber Shops in 417-Land
Upgrade your grooming habits at these five classy spots.
By Lillian Stone
Mar 2018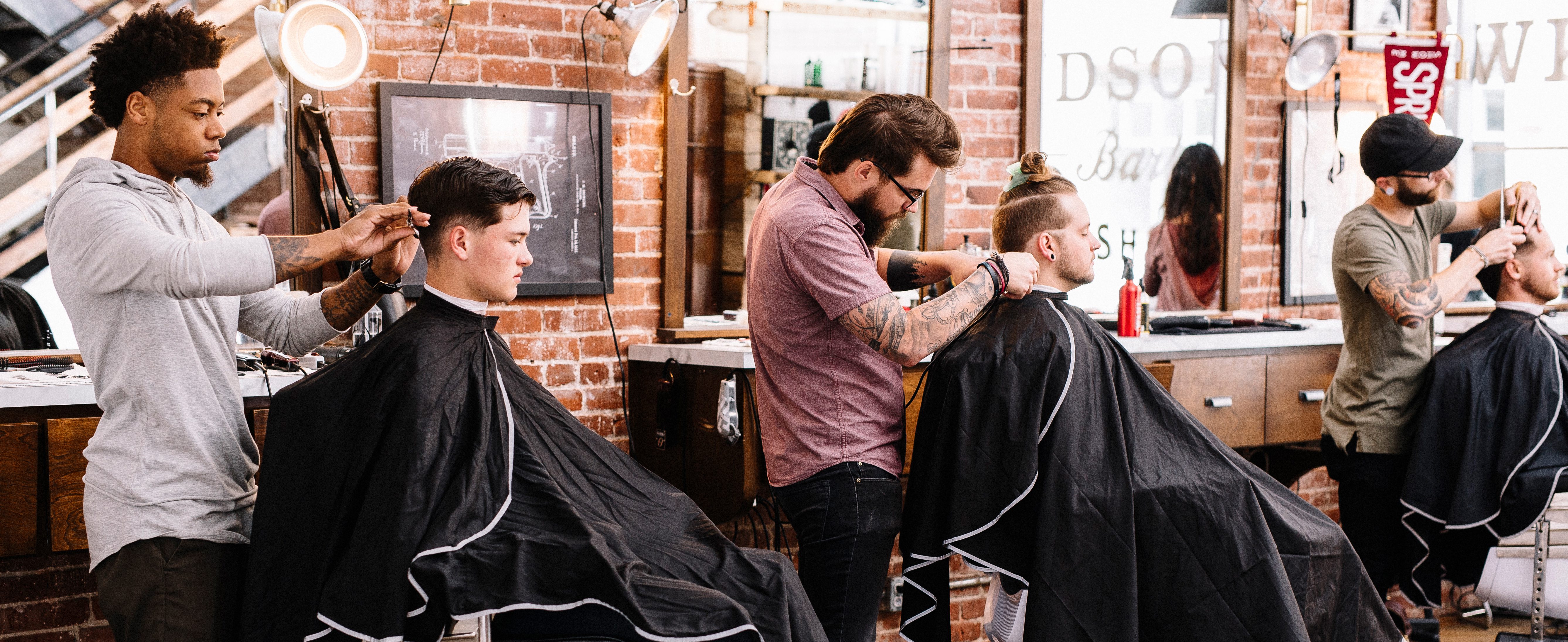 1. Hudson / Hawk 
Barber & Shop
Multiple 417-land locations, hudsonhawkbarbers.com
Paul Catlett and Thad Forrester opened Hudson / Hawk in 2011 to fill what they saw as a gap in classic masculine grooming options. Now, the shop's multiple locations offer manly pampering services that range from classic cuts and beard grooming to waxing.
Don't Miss: Hudson Hawk's signature "Stay Sharp" cut, which includes a consultation, an essential oil–infused steam towel and a vibrating shoulder massage.
2. Rogue Barber Co.
639 W. Walnut St., Springfield, 417-869-7220, roguebarberco.com
Rogue Barber places a modern twist on old-school barbery. Rogue targets gentlemen with a fondness for the classics and an affinity for the unexpected, resulting in an experience that is equal parts luxurious and edgy.
Don't Miss: A speedy wax from D's Wax Factory, the waxing studio located inside Rogue.
3. Dapper Barber
312 Park Central East, Springfield, 2660 S. Glenstone Ave., Springfield, 417-720-1196, downtowndapper.com
Dapper was built from the ground up by owner Sean Brownfield, with vintage fixtures and lush, masculine details around every corner. On the south side? Dapper recently opened an outpost inside upscale boutique Town & County.
Don't Miss: Dapper's monthly membership that includes access to The Hepburn, the exclusive speakeasy located beneath Dapper's downtown location. Enter at your own risk.
4. Outlaw Gentlemen 
Barber Shop
103 Johnstown Drive, Rogersville, 417-929-6040, outlawbarbers.com
Rogersville's first high-end barbershop offers haircuts, hot shaves and more in a country-inspired atmosphere. The cowboy spin continues with services named after outlaws such as Harry Tracy and Butch Cassidy.
Don't Miss: "After the Cut," the shop's educational video series on Facebook.
5. Walnut Street Barber Shop
205 E. Walnut St., Springfield, 417-831-3570, facebook.com/walnutstreetbarbershop
Since 1943, this downtown Springfield shop has offered quick, quality cuts with very little fuss. Walnut Street Barber Shop's experienced barbers take guests with or without an appointment, and the rates are more than reasonable.
Don't Miss: Convenient hours—the shop opens at 7 a.m. on weekdays.