Designers
Little Bird Studios' Pottery Takes Inspiration From the Ozarks
Neisha Whitaker, owner of Little Bird Studios, uses natural Ozarks beauty as inspiration for her pottery masterpieces.
By Jenna deJong
Dec 2019
Neisha Whitaker's pottery is a reflection of her childhood. Her mother was an illustrator, and her father was constantly rebuilding cars and homes. Their creative spirit and hands-on approach captivated Whitaker and as she spins her own works, she recalls sitting next to her parents, watching them, as they slowly instilled in her a love for art.
Now as Whitaker creates her own art—she has a special talent for pottery—she continues to call on her childhood for inspiration. As the owner of Little Bird Studios, Whitaker creates teacups, mugs, bowls and more. The hues of her pieces echo early memories of hiking in Arkansas and regional parks, a favorite family pastime that she continues to enjoy as an adult with her own family.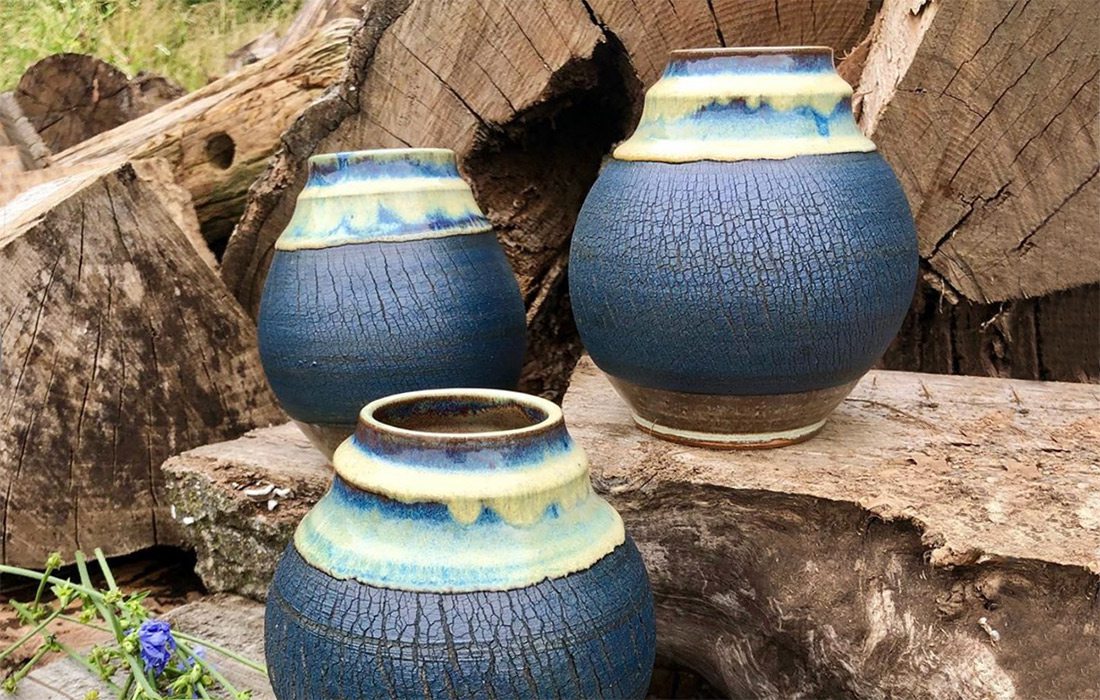 Perhaps Whitaker's favorite part of southwest Missouri is  living in the heart of the Ozarks. Swimming in rivers and going on hikes are still among her favorite hobbies, which are evident in her pottery. Whitaker favors curved lines and her Instagram feed shows a pattern of blue, green, brown, tan, orange and yellow. To her, the painting is as much of the piece as throwing and shaping it on the wheel. From creating the piece to painting, glazing and drying, a single batch of 12 teacups can take days to finish.