Designers
Ty DeClue Makes Custom Furniture with a Modern Touch
We talk tables with custom furniture maker Ty DeClue, owner of Revival Iron & Wood in Bolivar, MO.
By Evan Greenberg
Mar 2019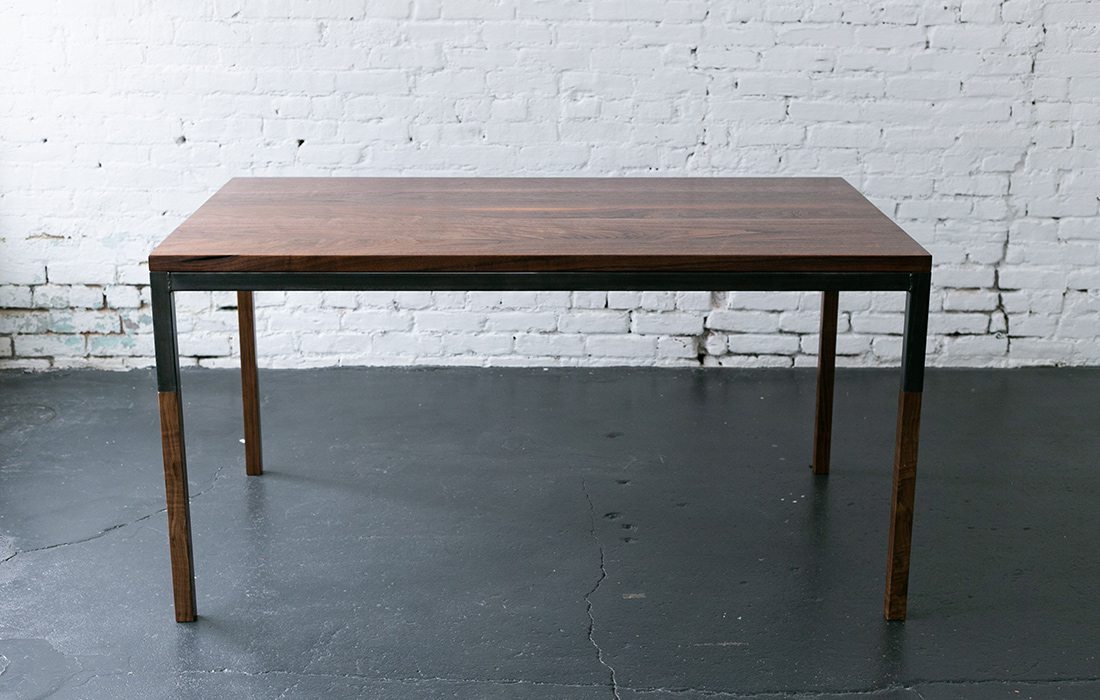 Ty DeClue has always had a knack for building. DeClue graduated from Lincoln Logs and LEGOs to furniture making. Now, he is the owner of Revival Iron & Wood, which is shifting its focus from custom designs to furniture anyone and everyone can purchase online. DeClue is skilled at finding trends that are both modern and have staying power. We chatted with him about his inspiration, the new line and what the future holds. 
417 Home: What is your mission statement? 
Ty DeClue: The original mission statement of Revival was [to be] a design, build, metal and woodworking company that specializes in the use of reclaimed and salvaged materials. Now, it's to provide a very fresh, modern approach to furniture. [We're going for] a nice, modern, industrial, clean, minimalist approach to the overall aesthetic.
417: Who are your designs for? 
T.D.: In the last year I've really had to kind of step back and try to figure out—what direction do I want Revival to go in? What I want to do is get down to a price point that becomes more affordable to a broader audience. The way I'm going to try and solve that problem is by saying, "Hey, we might not be able to do a custom table for you guys, but this is our product line of furniture that we make day in and day out. It has the high quality that we always use for everything, but it may not have all of the elements of the custom side that you may be looking for."
417: Tell me more about the product line of furniture you're talking about.
T.D.: We're creating a new line of furniture that you can order online and choose your own type of wood and metal color. The frame shape will remain the same and will serve as a template. These product line pieces will give the customer a little bit of freedom to customize their furniture, while still remaining more affordable than a fully customized piece.
DeClue says that his pieces would best fit in modern homes with a Northern European or Scandinavian tilt. It's the type of furniture you might see in an industrial downtown loft, he says. Because DeClue makes a point to stay on trend, it makes sense that his pieces go best in contemporary, stylistic homes. For more on DeClue and the business and to get information on ordering pieces head to revivalandwood.com