Life
5 Best Places for U-Pick Flowers
Visit these you-pick flower farms in southwest Missouri to create beautiful displays of color and your own one-of-a-kind bouquet of handpicked flowers.
By Michelle Lewis
Apr 2023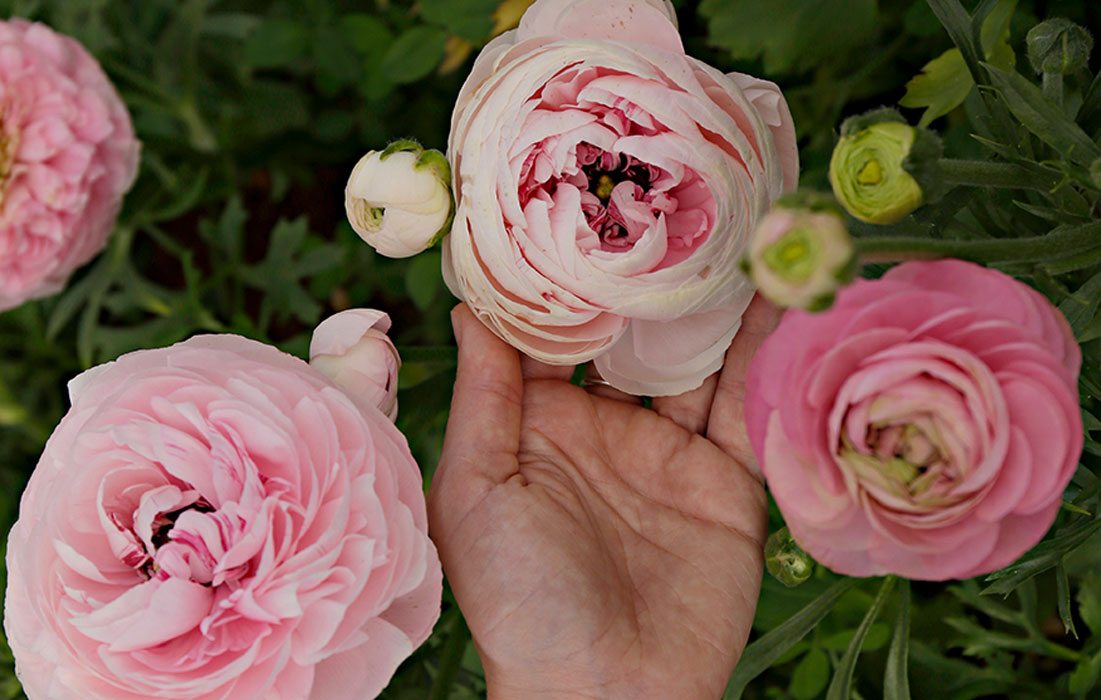 (932 Keithley Road, Walnut Shade; 417-263-1277)

For an escape from the chaos of daily life, make the trip to Willow Spring Farm Co. Wander through fields of 9,000 tulip bulbs and 1,500 daffodils to find the perfect flowers to take home. If you want to truly immerse yourself in unforgettable spring feelings, book the Airbnb located in the heart of the farm.
(177 Elm Grove Road, Rogersville; 417-427-3569)
Who doesn't love the combination of baby animals and flowers? Gooseberry Bridge Farm not only offers you-pick in the spring but also offers Farm Baby Playdates. Before you peruse the field of daffodils and tulips, make an appointment to hang out with the piglets, lambs and goats this season.
(4038 Bear Creek Road, Reeds Spring; 417-231-4455)
The showstoppers at The Hilltop Farm are the stunning zinnias. Alongside these radiant blooms, you'll find yourself getting lost in the variety of sustainably grown flowers paired with fragrant herbs that will help your bouquet smell as good as it will look.
(8453 N. Farm Road 157, Springfield; 417-597-7930)
For a more intimate experience, make an appointment at Patchwork Flower Farm. With 30 different varieties of daffodils and a total of over 6000 flowers, you'll find an incredible amount of beauty at this local farm. Walk through the fields with your friends or get to know the owners and learn about the variety of flowers growing on the farm.
(4455 W. Farm Road 2, Brighton; 417-742-3093)
While the half acre of tulips is the highlight of Gardener's Orchard and Bakery this season, the farm's made-from-scratch bakery and 2-acre playground offers something for every member of the family. While you're there to pick flowers, make sure you make plans to return in May for the farm's popular you-pick strawberry season.