Life
5 Best Sunny Selfie Spots in Springfield, MO
Summer is here, which means it's time to get out in the sun and pose for some photos. Whether it's a simple selfie or a group photo, check out these five places to strike the perfect pose.
By Jamie Thomas
Jun 2021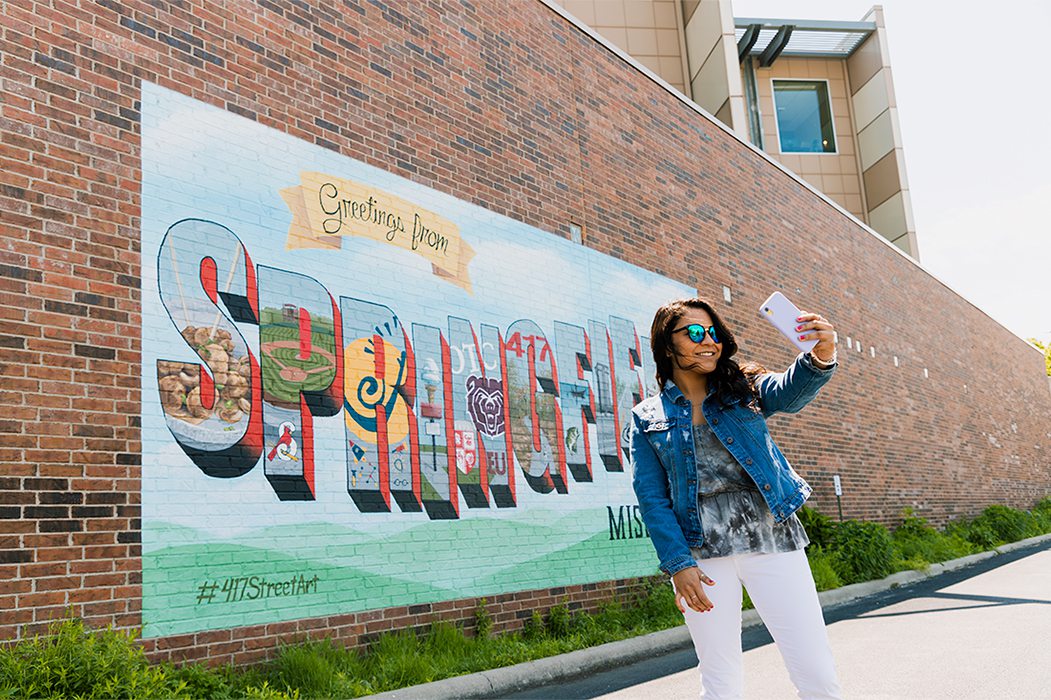 1. At the Drive-In
The Aurora Sunset Drive-In Theatre (1601 E. Church St., Aurora, 417-678-6609) has been operating for 70 years this year. When it opened in 1951, no one could have predicted having a super-high definition camera in your pocket at all times would be possible, but here we are. Snap a selfie at the drive-in but please turn your phone off during the movie.
2. Send a Greeting from Springfield
We've talked about Andrea Ehrhardt's public art before, but the Greetings from Springfield, Missouri mural outside the Discovery Center (438 E. St. Louis St., Springfield) in downtown Springfield is the perfect place for a 417-land-centric selfie. Not that it's the only mural in town—there are plenty of other outdoor displays to choose from.
3. Capture Some Nature
For a more nature-focused photo op, you can head to the perfectly picturesque Grand Falls in Joplin (5685 Riverside Dr., Joplin, 573-751-4133). The distinctive destination is a popular one for those of us who live in 417-land and anyone visiting from elsewhere. Take a snap and send it to show off just how spoiled we are when it comes to the outdoors.
4. Be the One
Have you stopped at the 417BetheOne sculpture yet? The sculpture installed by the Downtown Springfield Community Improvement District last year when things were a little… different, to foster some community spirit. It remains a great place to pause and take a unique photo. Take a look at Be the One for some of last year's photos (and send us some more!)
5. Spot a Local Althlete
A Springfield Cardinals home game isn't just your chance to see the team play on their own turf at Hammons Field (955 E. Trafficway St., Springfield)—it's also a chance to take a selfie with team mascot Louie in the background. Take a look at the Cardinals website for the full 2021 game schedule and updates on appearances.