Life
Enjoy Fall by the Lake
Table Rock Lake is often thought of as the ultimate summer destination. But fall on the lake holds its own special charm. Don't miss out on gorgeous fall-colored views on your favorite waterway.
By Katie Pollock Estes
Oct 2023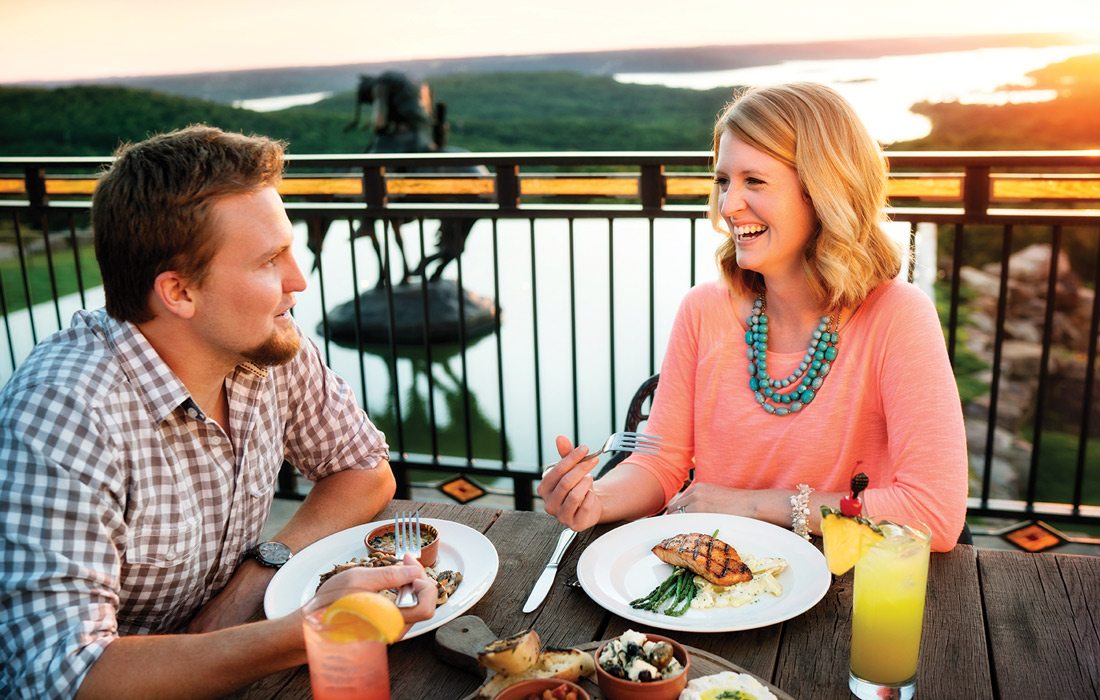 Embark on a Dinner Cruise
You can take a dinner cruise on Big Cedar Lodge's Lady Liberty any time of the year. But there's just something extra-special about their Fall Foliage Cruise. The boat holds 41 guests, so instead of battling crowds you'll be enjoying a cozy trek down Table Rock Lake and into Arkansas—surrounded by the changing colors of the Ozarks hills.
Bonus: There's a kids menu too, so this trip is just as good for a family outing as it is for a sweet date.
Take a Private Lake Tour
State Park Marina is a perennial favorite for boat rentals, but you can also book a private tour of the lake on Knock on Wood, the marina's luxury classic mahogany runabout. You get your very own captain, which means up to six passengers can just sit back to enjoy the fall foliage views without having to do any driving. This little boat is the perfect intimate experience on the lake—with cool retro vibes to boot.
Plan a Scenic Picnic
There are lots of pretty places to have a picnic around Table Rock Lake, but Dewey Short Visitor Center offers a public picnic area with sprawling lakeside views. And after you get your fix of picnic fare and fall foliage views, you can head into the visitor's center to learn about the lake's hydroelectric dam. It's a little bit picnic, a little bit education.
Dine with a View
One of the best views of the lake is from Top of the Rock, so reserve a spot for dinner at Osage Restaurant. It has a wall of floor-to-ceiling windows that look out over Table Rock Lake and the surrounding Top of the Rock grounds, which explode with fall color this time of year. Or you can opt to dine outside at Buffalo Bar to get even closer to the view if the weather cooperates.
Hike the Hillsides
Okay, okay, so this one isn't a Table Rock Lake site. Instead, it's a trail that runs right along the edge of Table Rock's little sister: Lake Tanyecomo. Your walk will take you past two caves and the Grotto, a wet-weather waterfall. You'll get fall-leaf views of the lake as you trek the path, and you'll be surrounded by those leaves as well. The best of both worlds. You can find this path and others at Lakeside Forest Wilderness Area in Branson.