DIY
Eco-Friendly Cleaning Solutions
417-land experts share how to use natural products and methods to deep clean your home.
By Jabet Wade
Mar 2015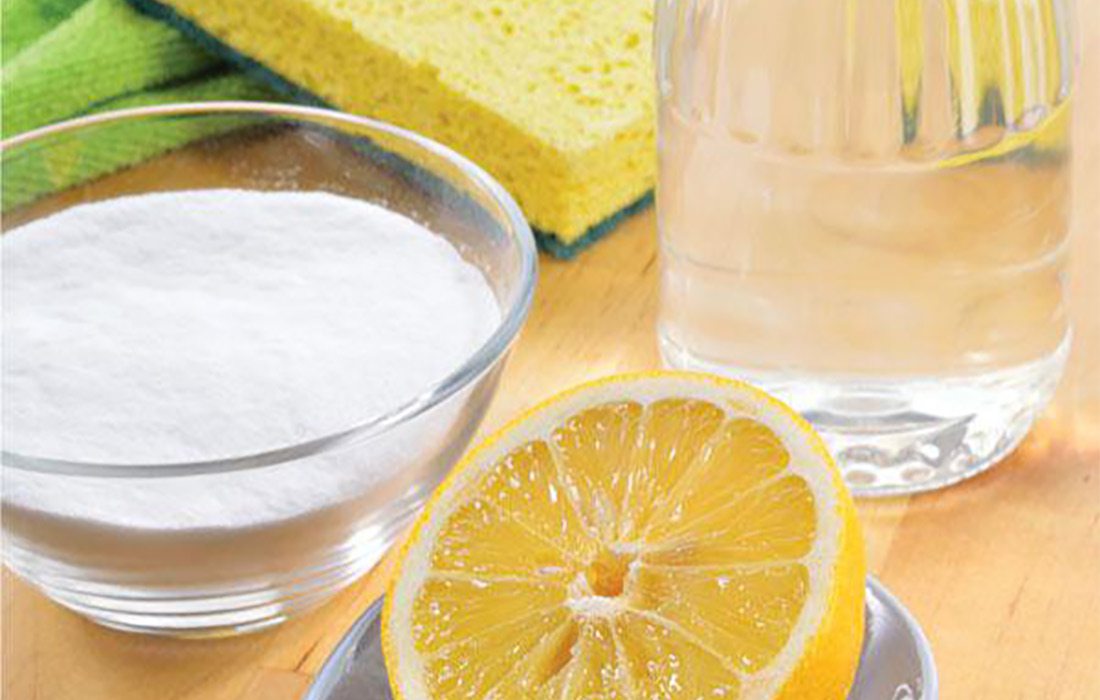 Along with the changing of the seasons, greening of the grass and budding of the trees comes a need to deep clean. Spring cleaning might be on the top of your I-really-don't-want-to-do list. But take heart; cleaning your home, whether you do it yourself or hire it out, doesn't have to mean harsh chemicals and toxic fumes. Two companies in Springfield, Missouri are doing their part to keep cleaning as organic—or "green"—as possible.

ChemDry is a family-owned and operated company that offers a one-of-a-kind professional carpet cleaning method. Owner Bob Pilkington says the company name is deceiving: "Chem stands for chemistry, not chemical," he says. The ChemDry cleaning method utilizes a non-toxic product called "The Natural." It's a carbonated cleaning solution that uses up to 90 percent less water than other carpet cleaning methods, which means not only is it better for the environment, but carpets also dry much faster—one to two hours instead of days.
Bob says it was important to him to offer a natural cleaning method for the health and safety of his clients as well as his employees. "Both are important to us," he says.
Tim Stade, owner of Eco Cleaning Systems (Editor's Note: Since the initial publication of this article, Eco Cleaning Systems is no longer in business.), feels the same way. He was inspired by his mother, who made her own natural cleaning solutions and implemented green cleaning practices in her home.
He started Eco Cleaning Systems six years ago with a desire to offer professional green cleaning services in 417-land. His company specializes in move-in/move-out cleaning but offers home and office cleaning services, too. He uses Method brand cleaning products, which can be found at Target and other retailers. "It smells good, it works good, and it's non-toxic," he says. He also uses microfiber cloths instead of paper towels. "They're good for the environment, and they trap dust really well," he says. 
Create
Your Own 
Cleaners
Tim Stade of Eco Cleaning Systems shares how to whip up all-natural cleaning solutions with items in your pantry.
1. Baking Soda Power: Did you know you can clean an oven with baking soda and water? Simply mix the two to form a paste, and then using a scrubber, work the paste onto the soiled areas. Or, spray the oven down with water and shake the baking powder over the soiled area. Let it sit, then scrub.
2. Clean It with Vinegar: Vinegar can be used in so many aspects of cleaning your home, from cleaning your coffee pot, dishwasher, washing machine and drains to your windows, floors, showerheads and shower walls.
3. Squeeze a Solution: Like vinegar, lemons can be used in many areas of household cleaning. For instance, you can add lemon juice to your dishwashing detergent to help cut grease on dirty dishes, or you can use it to clean soap scum in your bathtub, or mix it with baking powder to clean countertops. (Be careful on marble or granite, as it can scratch those surfaces.)
4. Perfect the Polish: Did you know you can make your own furniture polish? Simply mix two parts olive oil to one part lemon juice, and use this solution to polish your wood furniture.
5. Micro Manage: Microfiber cloths are more environmentally friendly (aka "reusable") than paper towels, plus they trap dust and dirt really well, making them more efficient, too.