Trends
Where to Find Fashionable Dog Accessories
Even our furriest friends deserve a little style at home. We rounded up some aesthetically pleasing dog beds, bowls and accessories from local shops.
by Heather Kane Kohler
Mar 2021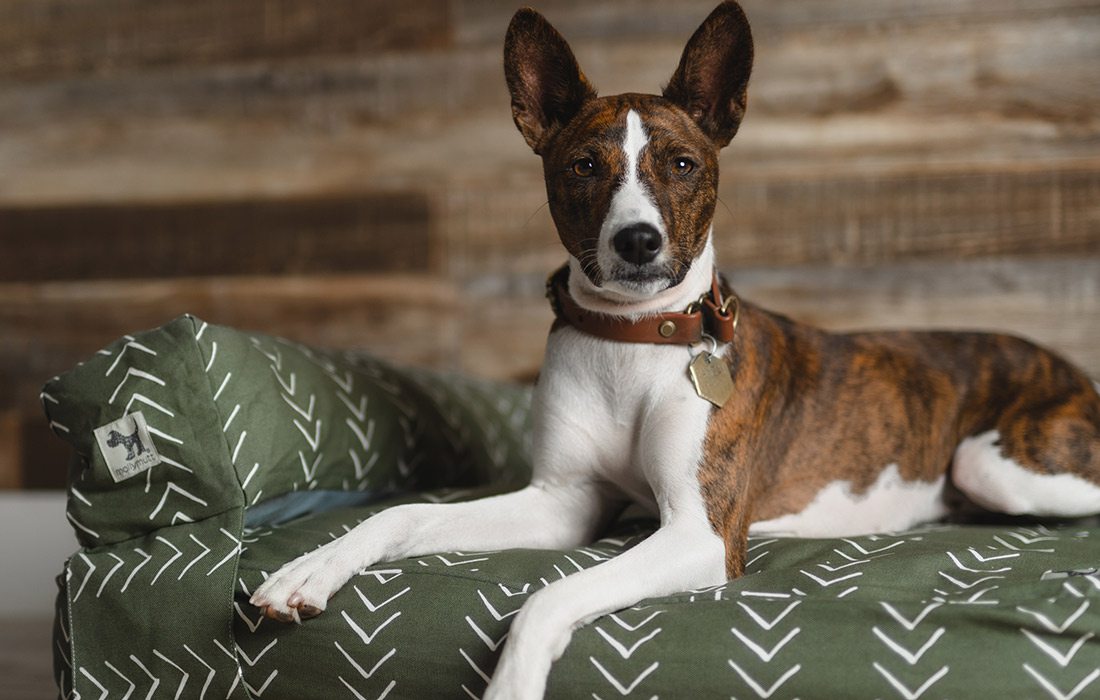 1332 E. Republic Rd., Springfield, 417-368-1295
Fetch has it all, but their Molly Mutt beds are one thing that can make both you and your pup happy. They come in a variety of sizes and colorful patterns, which is perfect for matching it to your home decor. Simply stuff the washable Molly Mutt duvet with your old pillows and blankets so your dog will be calmed by your scent.  Fetch Pet Supplies & Gifts also sells adorably decorated bakery dog treats.
4123 State Hwy H, Springfield, 417-725-3400
Save space without sacrificing style by creating custom cabinet solutions for your pet! The toe-kick dog food bowl pullout is great for dogs that don't free-feed. They can be integrated into most cabinets in any room. Cabinet Concepts by Design specializes in a touch-to-open bowl system. You just nudge it with your foot and the feeding station pulls out. If you don't have the floor space for a dog crate, integrating a custom crate into your laundry room or mudroom is a great idea. Cabinet Concepts by Design can incorporate them into a custom cabinet space, in any size and with or without a gate.
2636 S. Glenstone Ave., Springfield, 417-771-5166
From stylish bow ties and collars to sophisticated bandannas, H.I.M. has lots of accessories for your canine counterpart. They also carry dog bowls, super fun doggie placemats and chew toys. The local and award-winning dog product line, Fox + Hound, is also available at H.I.M. Keep your home smelling fresh with their pet laundry detergent, odor + stain remover and fragrance sprays for dogs.