Life
Winter Weekend Trip to St. Louis
Saint Louis features plenty of fun gradients that will make a quick weekend trip worth your while. Check out these six iconic parks and resorts for testing out your skis, elevating your snowboarding skills or just wiping out on your favorite tube.
By Katie McWilliams
Jan 2022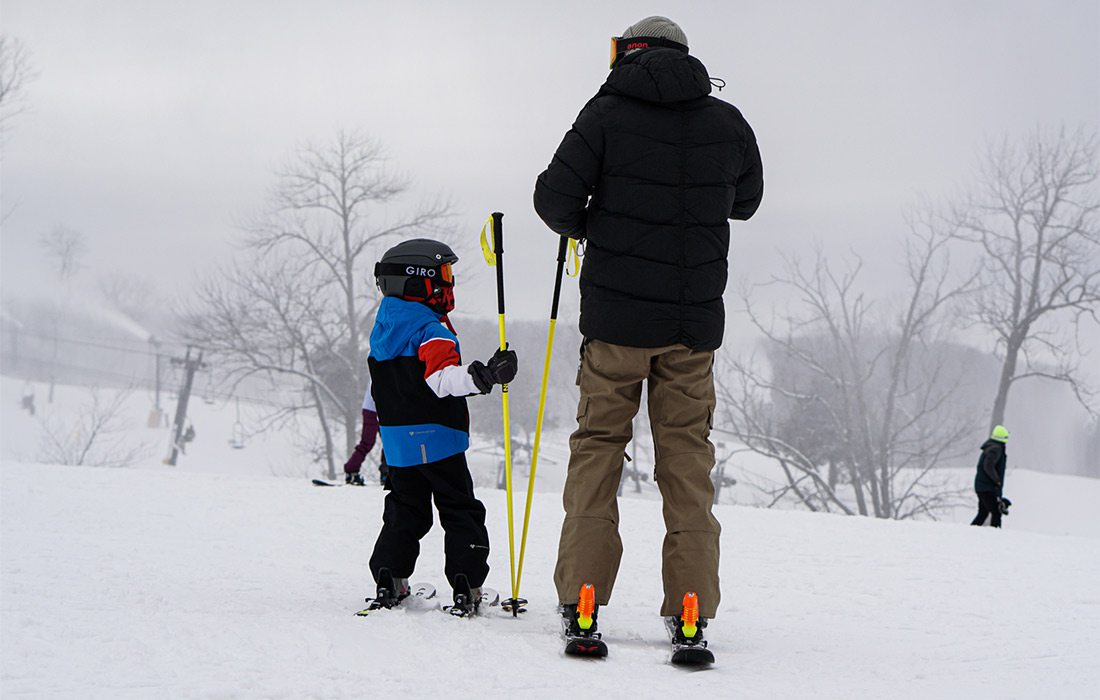 Greensfelder County Park

Take a short, 15-minute drive from downtown Saint Louis and ski the day away at Greensfelder County Park (4515 Hencken Rd., Pacific, MO, 636-458-3801), featuring eight adrenaline pumping trails. Whether you've never tried skiing or you've done it hundreds of times, cross-country skiers of all levels can expect to be on their toes as they encounter stomach-lurching turns and monstrous hills dotting the park's extensive 1700 acres. 

Hidden Valley Ski Resort

Whenever dry grass and empty trees fill the winter days, Hidden Valley Ski Resort (17409 Hidden Valley Dr., Eureka, MO, 636-938-5373) generates their own snow so visitors can still experience some of the best skiing, snowboarding and tubing in the Midwest. Block out the day's schedule because you'll spend hours trying out the park's iconic lanes, from the easygoing Badlands Park to the challenging Outlaw Park. Don't forget to make time for racing against your companions or enjoying a solo ride down the sweeping, sectioned tracks of Polar Plunge Tubing Area. 

Art Hill

Ever since workers at the 1904 World's Fair sledded down this steep slope on folding chairs, St. Louisans of all ages have taken on Art Hill (35-43 Fine Arts Dr., St. Louis, MO, 314-367-7275) using creative modes of transportation like lunch trays and kayaks. You can also bring your snowboard or inflated tube for an equally thrilling ride, which is wide enough to where you won't spend half the time crashing into your neighbors. Once you've had enough wipeouts for one day, head across the street to the Saint Louis Art Museum where you can rewarm your fingers and toes while perusing impressive art collections.

Lone Elk Park

Prepare for the wildest cross-country ski of your life on the White Bison Trail at Lone Elk Park (1 Lone Elk Park Rd., St. Louis, MO, 314-615-4386). This four-mile-long path loops around the park and offers a taste of Midwestern nature, from hawks flying over the trees to wild turkeys trotting by a peaceful lake. It won't be difficult to find elk and bison as they roam among their small resident herds, but make sure to snap photos from a safe distance, whether in your car or on the trail.

Sioux Passage Park

While Sioux Passage Park (17930 Old Jamestown Rd., Florissant, MO, 314-615-4386) is a little out of the way compared to other hills in Saint Louis, watching the Missouri River run next to the park's trails against landscapes with shifting elevations makes the extra effort worth it. This designated Winter Sports area welcomes sleds as well as cross-country skis and snowmobiles. Check out the 500-meter cross-country course cutting through the middle of the park, or if you're brave enough, try the infamous "Man Maker" hill.