Spaces
Pagination Bookshop Opens on Springfield's Historic Walnut Street
Pagination Bookshop, opened by Jennifer Murvin and Kory Cooper, starts its first chapter on Historic Walnut Street.
By Jenna Dejong
Apr 2019
417-landers love Historic Walnut Street because of its ambiance. The strip has a homey feel to it, but it was missing one thing—a bookstore. 
Missouri State University English professor Jennifer Murvin immerses herself in all things literary. Whether it's during a free weekend or while on vacation to another city, she and her fiancé Kory Cooper make it a priority to duck into bookshops as often as possible. When Murvin found a house for sale on Pickwick Street, she asked Cooper what he thought of renovating it to become the bookshop of their dreams. Without hesitation, he said they should make the dream a reality. To their disappointment, the purchase fell through, but they kept their eyes peeled for the next house to call theirs.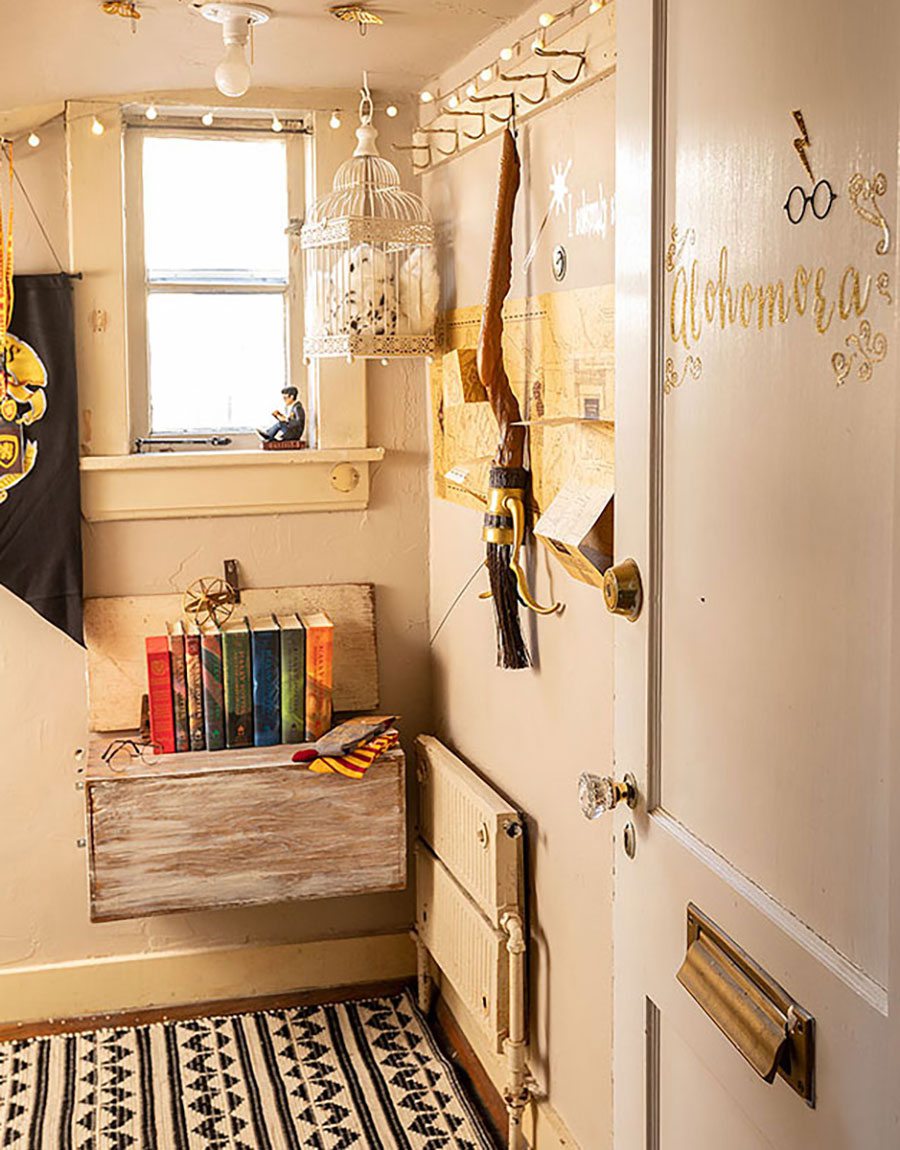 Photo By Brandon Alms
The space under the stairs at Pagination Bookshop was made into a Harry Potter–themed reading nook.
Purchase Photo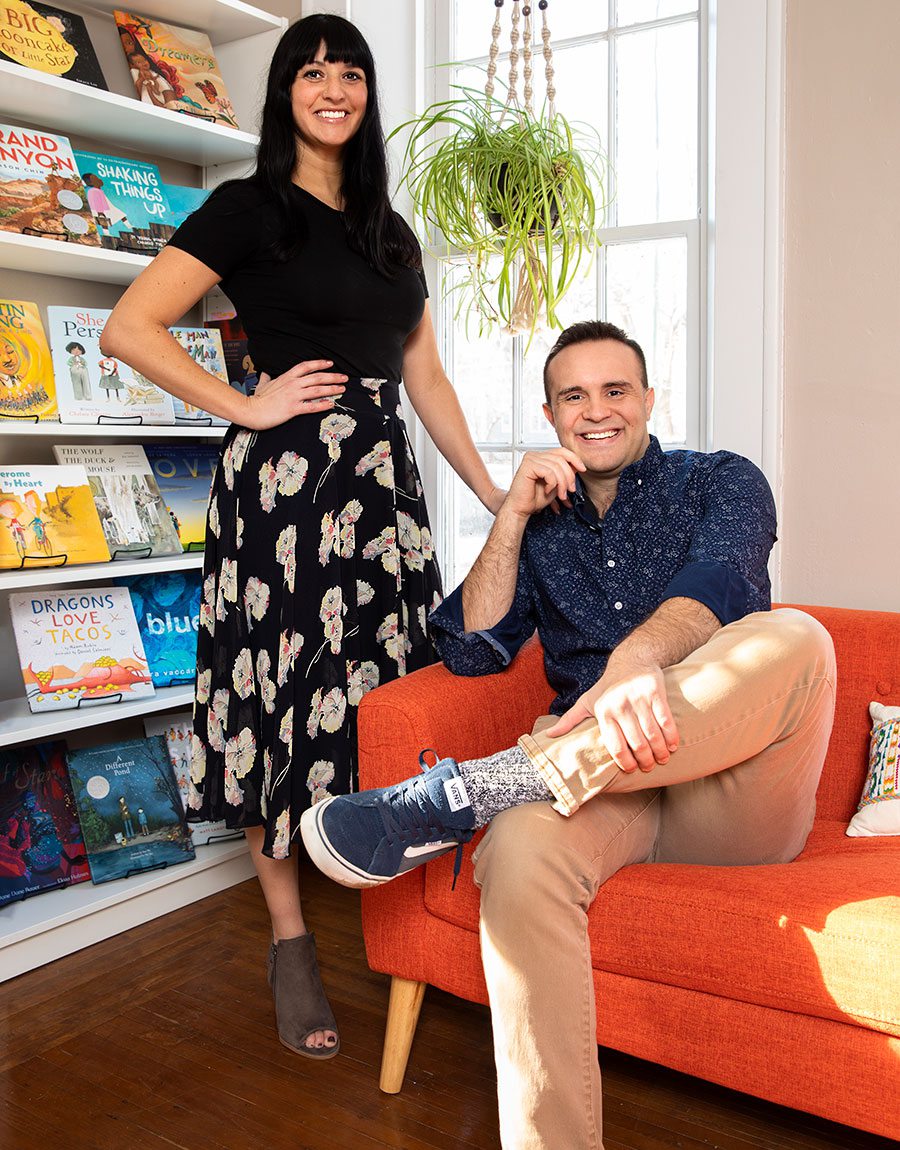 Photo By Brandon Alms
Jennifer Murvin and Kory Cooper rehabbed a historic home on Walnut Street and opened Pagination Bookshop.
Purchase Photo
Eventually they stumbled on 1150 E Walnut St, a white two-story house near National Ave. The structure has everything they wanted—there's even a cupboard under the stairs that's perfect for a Harry Potter theme, and there's a dedicated room upstairs for an Airbnb. Three months after the couple made an offer, Pagination Bookshop was born.
The couple began renovating immediately. They tore carpet up from the entryway. Three toilets were removed (there were seven total when they bought it!). They laid down new flooring and painted every wall in the house. During a bathroom demolition, the couple discovered an original brick wall behind the plaster and decided to capitalize on its charm by turning the space into a children's nook. 
The couple has a very specific idea of what they want their bookshop to resemble. The shop offers literary fiction, science fiction, nonfiction, poetry, comics, fantasy, mystery, horror, memoirs, young adult reads, a children's section and more, and focuses on both independent publishers and larger publishers. Local and regional authors are also featured, and literary gift options like journals and pens put the cherry on top of the shopping experience. Eventually the couple hopes to add coffee and snacks to their inventory. 

The couple envisions the space to be used for parties, author readings, book clubs and writing workshops. The shop opens in early April, and updates about upcoming events are posted regularly on Facebook and Instagram.