Real Parties
The Perfect Bridal Shower for a Dream Wedding
Katelyn Reynolds had dreamed about her wedding day since she was a young girl. With a little help from family and friends, she had the perfect bridal shower to match.
By Haley Darnell
Jun 2019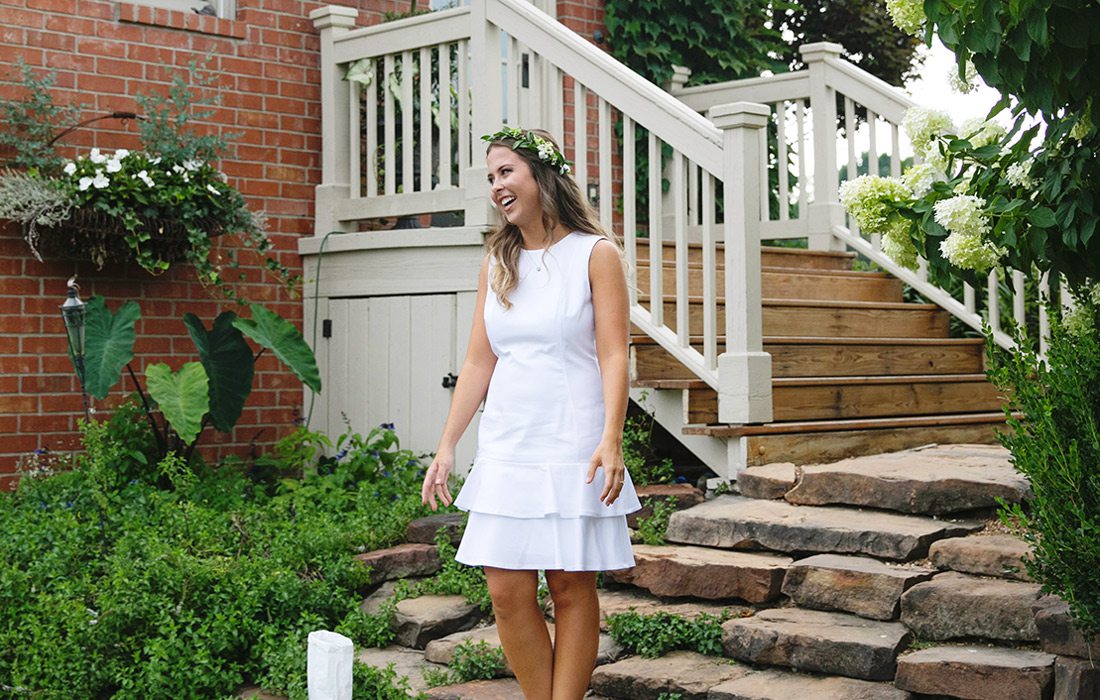 Throwing the perfect party doesn't require expensive decorations and a fancy caterer. All you really need are some gorgeous flowers, a family with an eye for detail and delicious food. Luckily for Katelyn Reynolds, now Rodabaugh, and Caleb Rodabaugh, they had just that. Last August, Katelyn achieved her dream bridal shower by keeping it all in the family. Hosted at the home of Mike and Betsy Schaffitzel, Reynolds' aunt and uncle and owners of Schaffitzel's Flowers, the shower incorporated the couple's simple color palette of green and white with vintage and homemade pieces filling out the space.
For decor, Reynolds' Aunt Betsy utilized items she already had collected through the years. "I just start[ed] yanking everything out," Schaffitzel says about the eclectic pieces used for the bridal shower. True to the family's roots, fresh flowers were also a large part of the bridal shower's aesthetic, with zinnias lining the tables and eucalyptus wreaths adorning the entries. From the party favors to the menu, each detail was created with a personal touch from someone special.
"Our family is very close, and we love all of the details and decor that go into special events," Reynolds says. "My wedding shower represented love, family and so many memories with friends."