Style
Celebrate Love with the Latest Local Flower Trends
Local florists from Hy-Vee, Ozark Mtn Flower Truck and Locust Florals share their favorite floral trends in honor of Valentine's Day.
Written and Styled by Heather Kane Kohler | Shot on Location at Here, Let Me Design
Feb 2021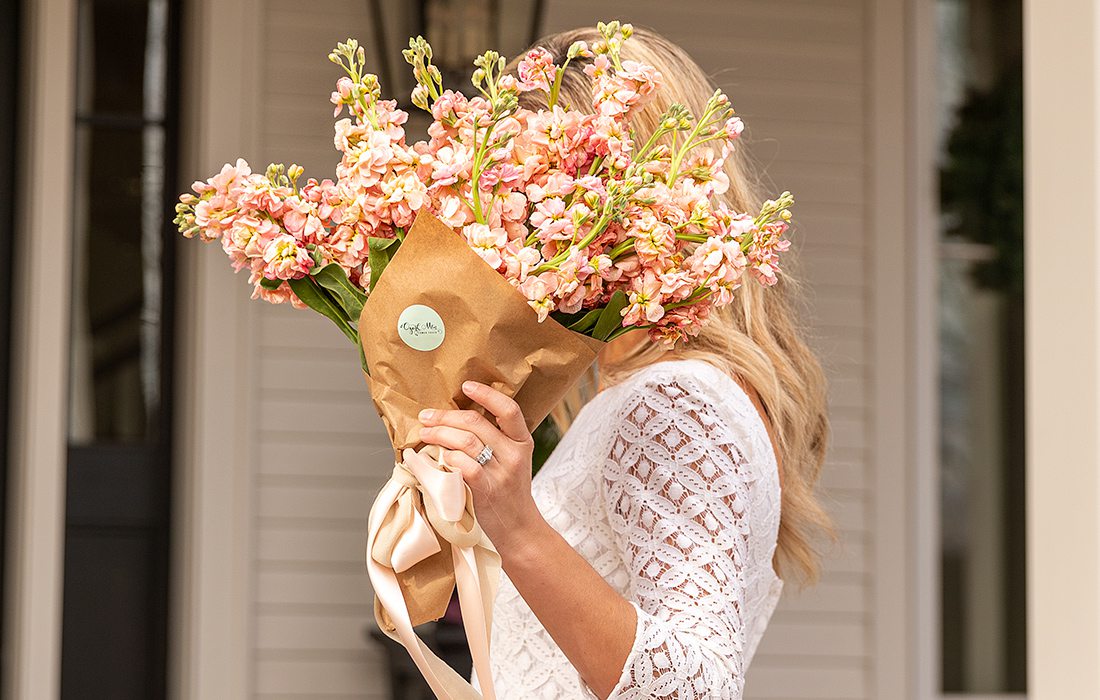 The Lovers Package
A unique mix of seasonal foliage and romantic blooms along with
decadent treats provides a romantic Valentine's Day experience.
Build your own package by choosing two or more items:
1. Locust Floral Bouquet, $34 for small, $54 for medium
2. Sparkling red, rosé, Italian white or Italian red wine, $13
3. Askinose Chocolate Dark Chocolate + Red Raspberry Bar, $9
4. Prairie Pie Mini in Hibiscus Lemon or Honey Custard with Sea Salt, $6
Pre-order by February 8 through Cherry Picker Package x Fare via cherrypickerpackage@gmail.com.
Flowers from Locust Florals, designed by Sarah Stracke.
Living Elegance
An arrangement of greenery,
eucalyptus, succulents and a live orchid conveys traditional elegance; $100 at Hy-Vee.
Designed by Amber Putmon. Call 417-881-1170 to order; subject to availability.
Must be pre-ordered for Valentine's Week deliveries by February 7.