Style
Soothing Scents from H. Porter Candle Company
Kendra Porter began selling candles when she and her husband were traveling musicians. Now four years later, she runs H. Porter Candle Company full-time.
By Britney Huish
Feb 2021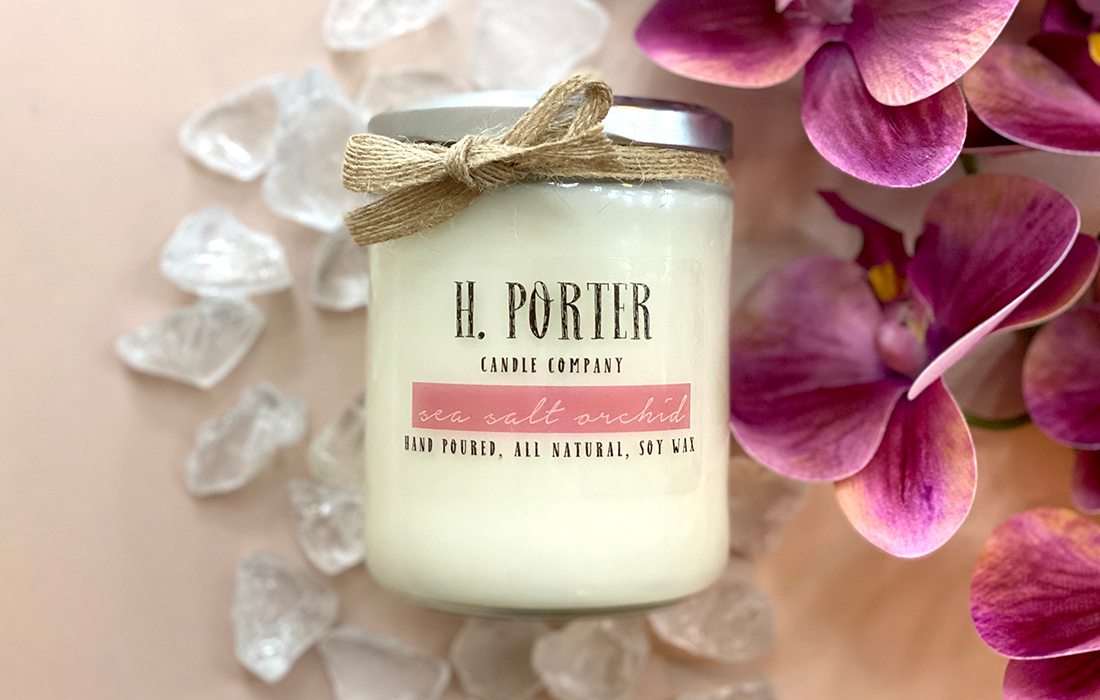 What started as a do-it-yourself candle-making kit is now H. Porter Candle Company, a full-fledged business run by Kendra Porter. The idea started as a hobby. Kendra's husband, Cole Porter, gifted her a do-it-yourself candle-making kit as a way to save money on buying expensive candles. The two were traveling musicians and H. Porter started as an addition to their merchandise tables as they toured across the country. After seeing how popular the candles were becoming, Porter flipped an at-home project into a business.
Not long after they made this decision, family friend of the Porters, Dawn Hiles, invested in the company after being gifted one of Kendra's candles in the very beginning stages of H. Porter. "My partner, Dawn Hiles, officially joined the company in 2019 with the goal of providing a natural option for moms concerned about indoor air quality," Kendra says.  Now, H. Porter candles are sold directly to customers across the country through the company's online store. The candles are also carried by nine boutiques in six states.
There are currently three lines of candles: the Winter Collection, the Signature Collection and the Dapper Collection. Both the Signature and Dapper Collection are available year-round. The Winter Collection is available now through March with scents like Snickerdoodle and Cypress & Bayberry. "Our Dapper Collection is a line we created for anyone who loves masculine fragrances," Kendra says. "Currently our Dapper Collection consists of whiskey, leather and smoke candles." Kendra says all three of these scents are true-to-life fragrances without compromising the all-natural aspects of every candle made, such as the soy wax, lead-free cotton wicks and phthalate-free scented oils.
Overall, the style of H. Porter's candles is both creative and cozy. "We want the quality of our candles to speak for itself without being overshadowed by flashy marketing, and we pride ourselves on making all-natural, eco-friendly, family- and pet-safe candles without any preservatives, harsh chemicals or dyes," Kendra says. H. Porter candles can be purchased online at hportercandlecompany.com. You can also find them on Facebook and Instagram as H. Porter Candle Company or join their newsletter to stay in the know for any new deals or specials.