Style
A Look Inside Town & County
With more than half a century in Springfield, Town & County's recent changes will have men looking—and drinking—their best.
By Colin Shea Denniston
Feb 2023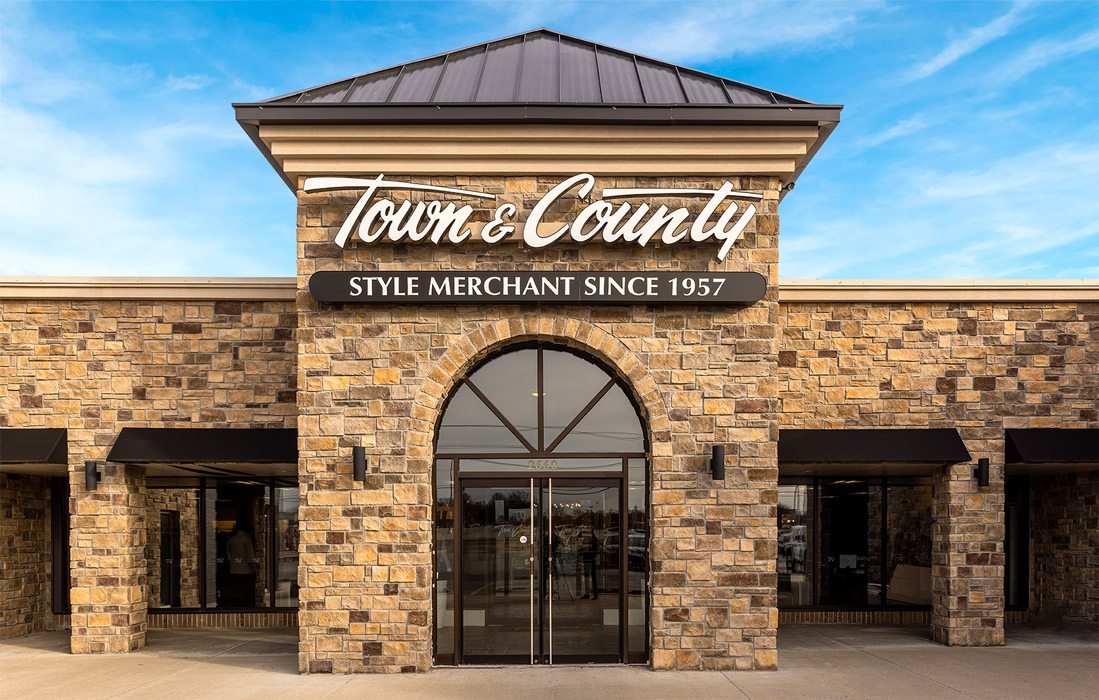 In the fickle and ever-changing world of retail, few businesses survive long enough to see their fifth birthday—let alone their sixty-fifth. And while many local boutiques scale back or completely eliminate their menswear offerings, Springfield staple Town & County is taking a decidedly different approach: They're leaning all the way in. 
With second generation owner Bob Lowe now steering the ship, Town & County has gone through a renaissance of sorts, taking their tailored, gentleman-focused shopping experience to the next level. 
In addition to the gut-renovation of their Brentwood Center store, which Town & County has called home since 1991, Lowe eliminated almost all of the womenswear options—with the exception of athleisure company Vuori and Kendra Scott jewelry—to allow for the expanded menswear offerings. "Womenswear has never been a passion of mine," says Lowe. And looking back over the last 15 years, Lowe found that a significant amount of the store's success was in menswear. "In a world where you can go get anything anywhere on your phone, it becomes more about the experience," says Lowe. "And we felt like our menswear experience was superior to our womenswear experience."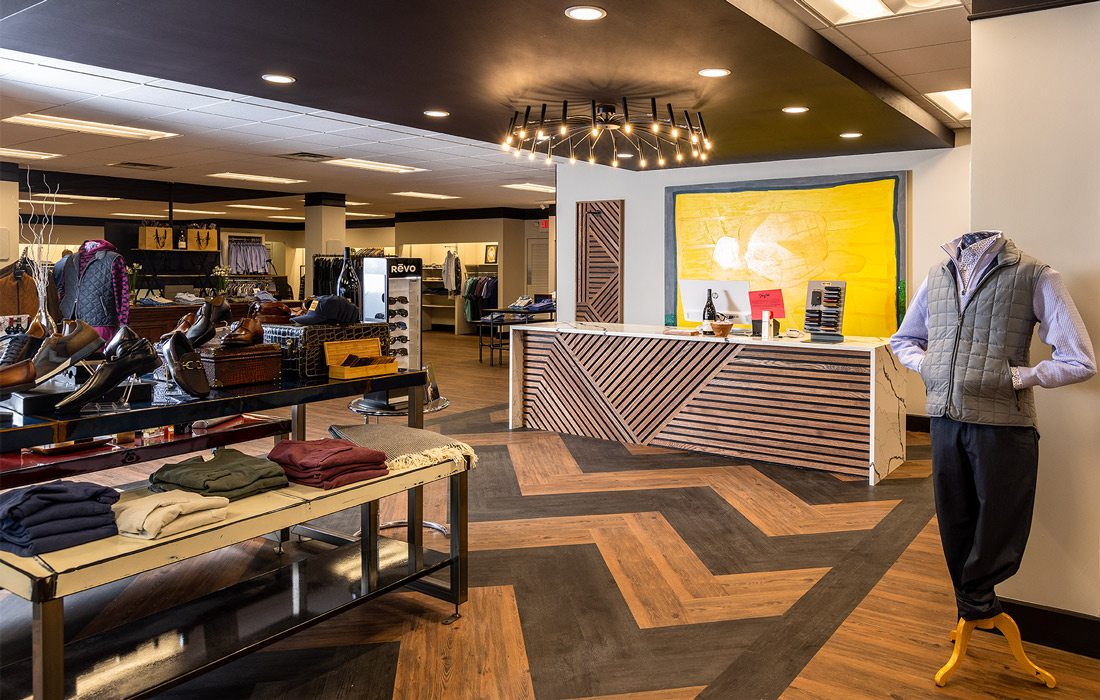 The renovation of the 9,800-square-foot store, a behemoth in the retail and apparel industry, allowed Lowe to reach a broader, younger demographic. "We brought in exponentially more brands like Billy Reid, Faherty [and] True Grit," says Lowe. The store also started carrying smaller sized and more tailored fits. "A lot of people will say, 'Oh my gosh, you were my grandpa's shop,'" says Lowe. "Well, we were, but we are also now where you need to shop."
The renovation also allowed Lowe to bring in two new experiences. No. 1: a first-in-the-nation Martin Dingman Flagship Lodge. "Martin Dingman, it's a huge brand for us with footwear, luggage, belts, accessories," says Lowe. "Marty went to Missouri State [and] was the head designer for Cole Haan leather goods for years." After his time at Cole Haan, Dingman established Martin Dingman Leathergoods in the early 1990s. The flagship lodge designation—which can be found in a handful of others in southern states like Arkansas, Tennessee and Alabama—means Town & County offers a majority of Dingman's products, and according to Lowe, "We'll stock it in every size he makes, and we'll stock it every day of the week."
The second addition, The Reserve at Town & County, lets Lowe focus on his other passion: wine. "I've been a level 2 [sommelier] for probably 15 years," says Lowe. "I love the journey of wine. I love the journey it can take people on. I love that most of my great friendships in life are based around food and wine experiences," he says. "I wanted a place where people could come and learn and try new things, and I didn't feel like that was really being offered in the city."
Even with the fresh makeover and new-school offerings, Town & County is still, at its core, focused on the customer experience.  "My average employee's been with me close to 20 years, and they are truly professional at what they do," says Lowe.