Style
lululemon Finds a Home in Springfield, Missouri
Following the overwhelming success of its pop-up location, lululemon is planting permanent roots in Springfield.
By Colin Shea Denniston
Dec 2021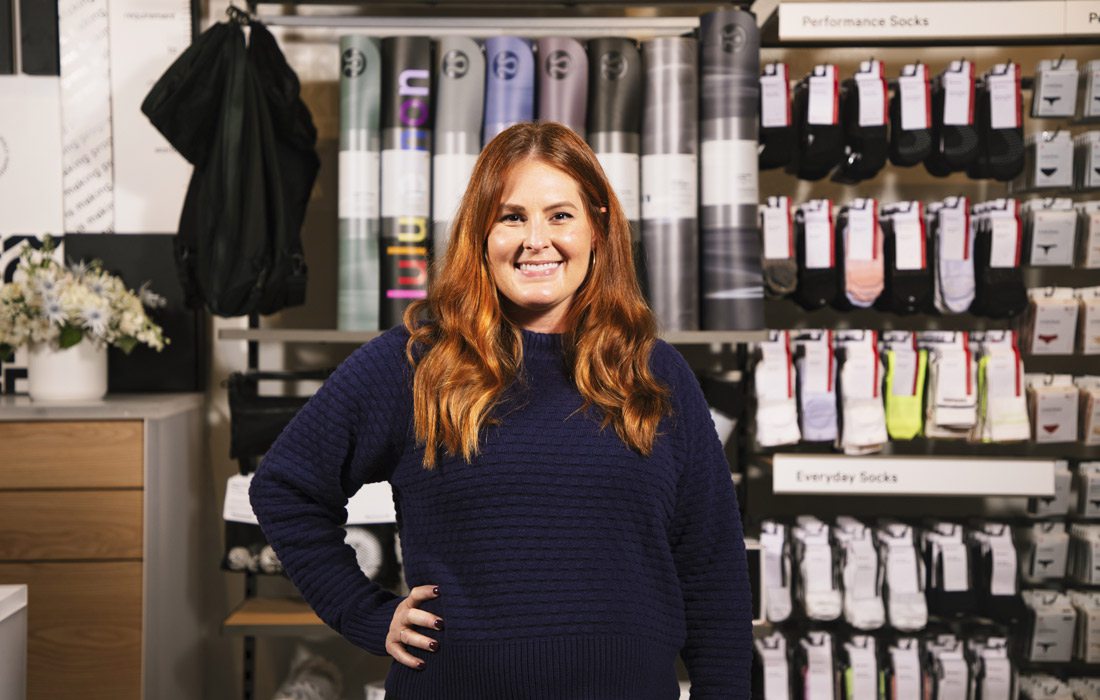 One of the greatest things about living in Springfield, Missouri is the balance it strikes between small town charm and big city growth. The people are genuine, nature is easily accessible, and we are certainly on the precipice of some economic development. 
When a major retailer like yoga and athletic clothing brand lululemon decides to plant roots in a new city, it isn't a decision that is made lightly. "There are metrics and demographics that we target, and Springfield happened to meet those in terms of annual household income, population and culture," says Annie Ratliff Brandt, store manager of the newly opened Springfield location of lululemon. Beyond the market research, Brandt knew from her time working in the Rogers, Arkansas, store that Springfield would be an ideal growth opportunity. 

"Because I had seen so many Springfield guests in our Rogers locations, I was like, 'Springfield, you have to have a place in Springfield.'" Brandt says. She adds that anytime a lululemon store goes into a city or town, more business follows. "The other part of that is that it brings more people to Springfield," she says. "They'll come to go to lululemon, and then they'll go out to eat or they'll go shopping at other places, so it's really good from a communal standpoint as well as an economic standpoint."
In June of 2020 a lululemon pop-up store opened in the Brentwood Shopping Center. By fall of 2021, over 95,000 people had come through the doors. While some of those guests were repeat visitors, Brandt says her team is so grateful that people showed up and even stood in line when there were capacity constraints. 
While the pop-up location was a clear success, the mainline store in its new location has some noticeable upgrades. The design and construction time quadruples compared to the pop-up, resulting in a more permanent, luxury feel to the space. More products are available, and hours have been extended. 
lululemon still carries its signature yoga pants and accessories, but this new store features an extensive variety of fitness apparel for running to weightlifting, plus "on the move" pieces meant to take you from work to a fitness class to cocktails with your friends. While the product does have a notoriously high price point, you get what you pay for. "If you want to be comfortable, and you're on the move all the time, and you want something that lasts, lululemon is a place to go," Brandt says. "I have a pair of pants that I ran my first half marathon in 10 years ago, and they still look brand new."