Style
Onie + Sky's Customizable Jewelry Benefits Melanoma Research
Onie + Sky offers trendy and customizable jewelry sets, and a portion of the proceeds go toward funding Melanoma Research.
by Lucy Caile
Jun 2021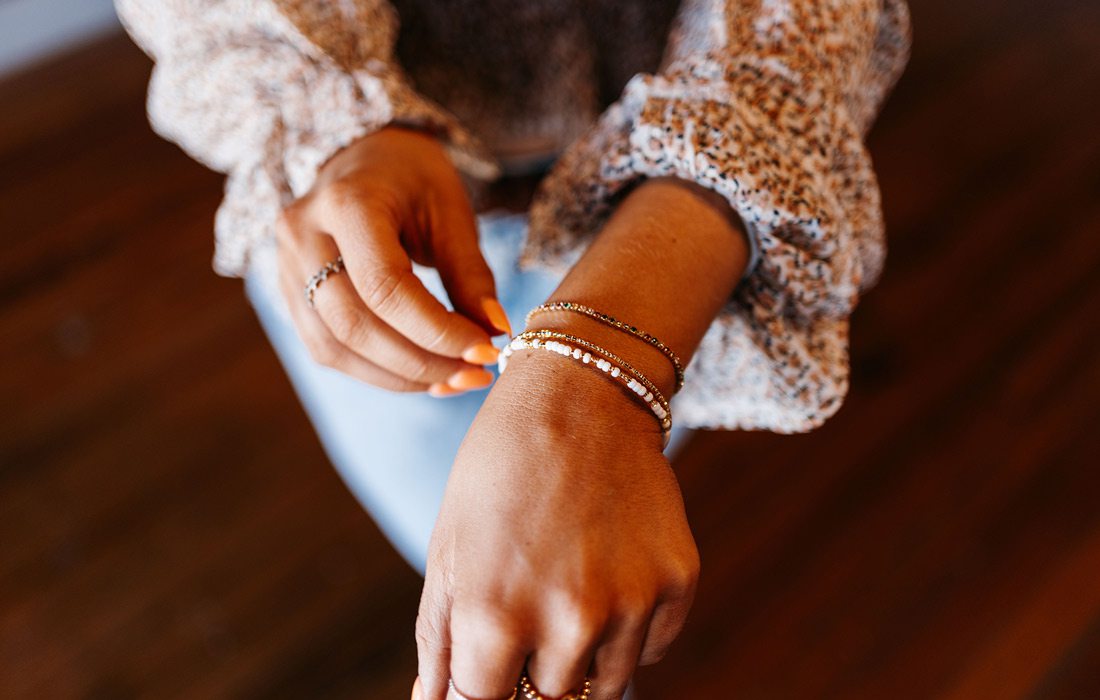 In May of 2020, Emily Laurie received a malignant melanoma diagnosis and learned she needed to undergo surgery on her back. After the scare and procedure, Laurie knew she wanted to do something creative, challenging and meaningful, and it wasn't long before she founded and created Onie + Sky, a jewelry company that designs customizable bracelets, necklaces, anklets and more.
The name Onie + Sky was inspired by Laurie's two daughters, Sloane and Skyler—their nicknames are Onie-belle and Sky. The brand launched on Laurie's son Jackson's first birthday, which made it very family oriented and focused.
"My inspiration comes from my family and my customers," Laurie says. "Each piece of jewelry I customize tells a story, and I want others to share theirs with me as well. My hope is that each person who orders feels inspired!"
The bracelets range from customizable designs to ones for every occasion such as seasonal holidays. Laurie worked tirelessly on practicing bracelet making and designing before launching. With every purchase of a bracelet, a portion of the proceeds go to The Melanoma Research Foundation to support research and awareness in hopes of changing and saving lives.
There are bracelets fashioned with multi-colored beads, and mini bar bracelets that include a gold bar across the middle beaded sides. There are also opportunities for customers to build their own jewelry with the "build-a-charm" bracelets and necklaces. Prices range from $8–25 for bracelets, and Laurie also offers necklaces, rings, anklets and more.