Style
Plant Therapy Courtesy of The Plant Room
Head to The Plant Room for exotic plants, local gifts and a sense of community.
By Colin Shea Denniston
Oct 2021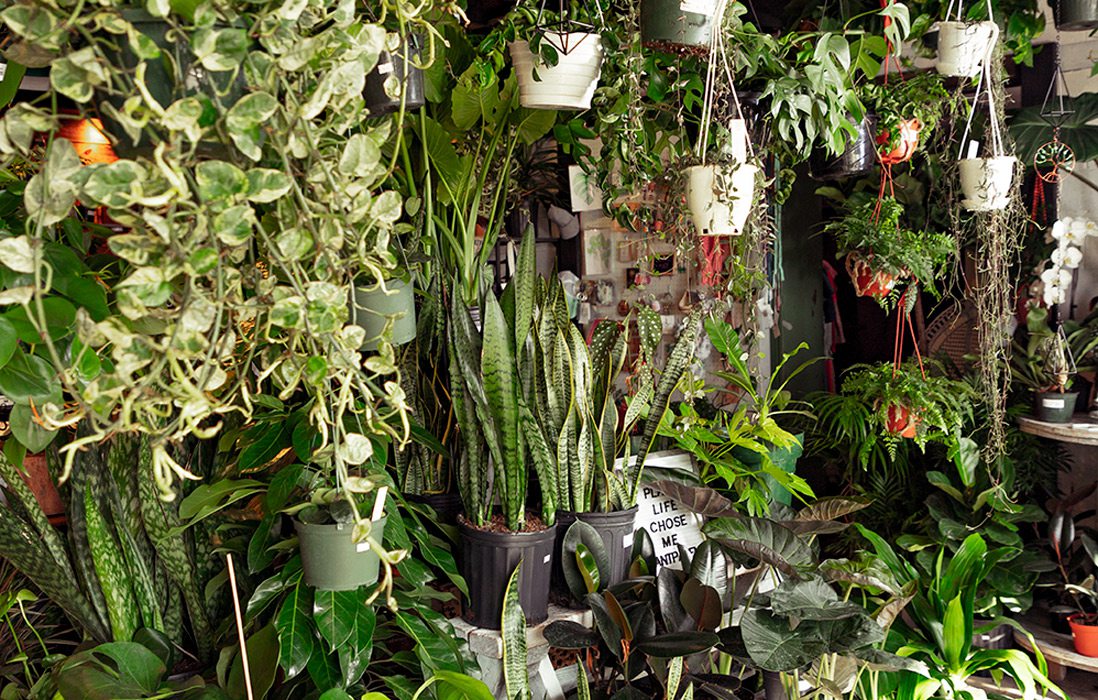 Emma Fear's love for plants started at an early age. "My grandma was really into gardening, and I spent a lot of my time as a child with her," says Fear, owner of The Plant Room on South Glenstone, which offers a wide variety of plants, local art and gifts.
The Plant Room opened its doors in June, but the creation of the business goes back to April of 2020. Fear started selling annuals, perennials and seeds at the C-Street market before shifting her focus to house plants a few months later. "My degree is in natural resources and horticulture. I knew I wanted to do something with plants, but I wasn't 100% sure what was going to be best," she says.
Fear admits to struggling during the early days of the pandemic, and many of her own house plants didn't survive. She became part of a Facebook group called Queen City Plant Swap where she found a welcoming community of fellow plant lovers that generously provided her with new plants. "It really helped my mental health," Fear says. "I was able to focus on something, and I was able to see growth every couple of days. It was reassuring that even though I don't feel like I'm growing, I can still grow something."
Fear started her shop online, but opening the storefront offered the personal connection she was missing. She wanted to bring what she calls "plant therapy" to the community and offer a safe space for people to ask questions and feel comfortable and included. "I just wanted to do what my friend Johanna did for me. She met up with me and gave me so many gorgeous plants for free," Fear says.
In addition to selling a variety of plants, art and gifts, a section of Fear's store is dedicated to cuttings. Customers can bring in cuttings from current plants and swap them out for something new. "They can get something they might have never had before," Fear says. At The Plant Room you can expect to find an extensive variety from easy to grow plants all the way to rare tropical varieties. "People often come in and say, 'wow, I've never seen this before' and that's what I pride myself on,'" Fear says.