Style
Try Natural Products from Buff City Soaps
Buff City Soaps provides all toxin-free soaps and products to better your skin and health by removing potentially harmful toxins.
By Jo Everhart
Jul 2021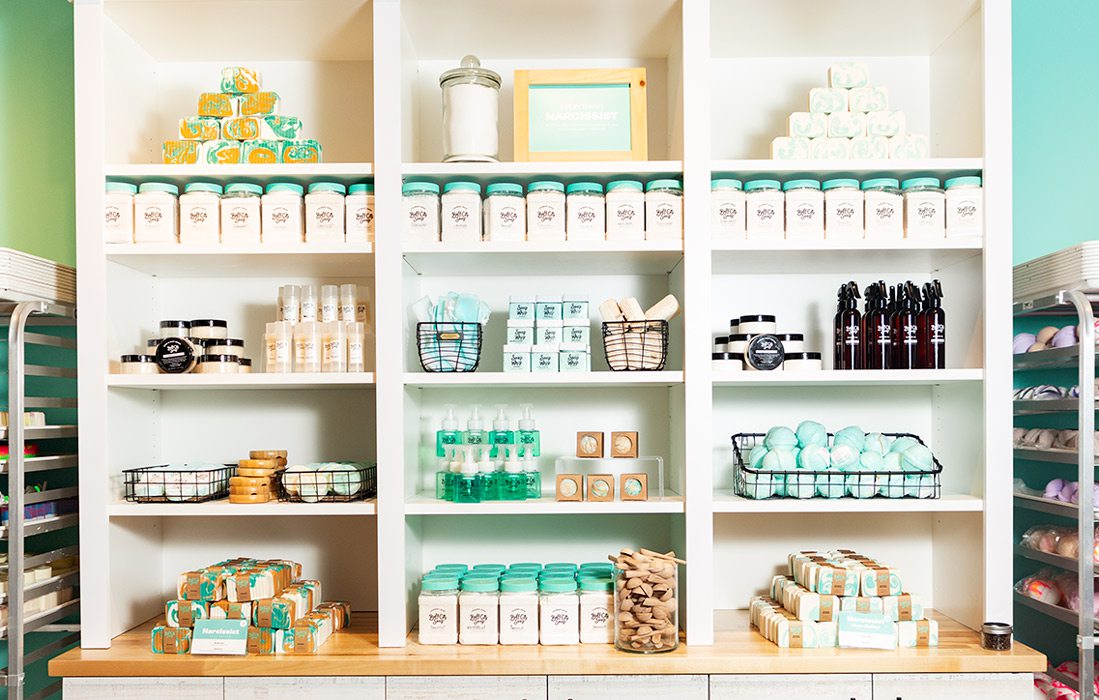 Buff City Soaps opened up shop in Springfield on March 4 and has had a big following from the start with a line down the sidewalk two hours before the doors opened on their first day. This isn't just because of a high demand for bath bombs in the area but rather a high demand for clean products. 
You can see the difference in their soap from the second you step foot into the store. Instead of the overwhelming and headache-inducing smells typical of most fragrance stores, you are met with light, natural scents like lavender and honey. Not only do these have a fresh and delicate aroma, they are also better for your well-being. "They're healthier for your skin, healthier to breathe in, healthier to work with, they're just healthier all around," says Manager Amy Binnie. 
Beyond being made with natural ingredients, the products are handmade in the store. Rather than relying on manufacturers, you can watch employees make the products. To do so, they mix the oils—usually coconut, palm and olive oil—then pour lye, mica and fragrances before putting them into a mold and letting them sit for three days. "The products work, and you can pronounce all the names in them," Binnie says. "It's just plain and simple. We're not giving you ingredients you don't need to be putting on your skin."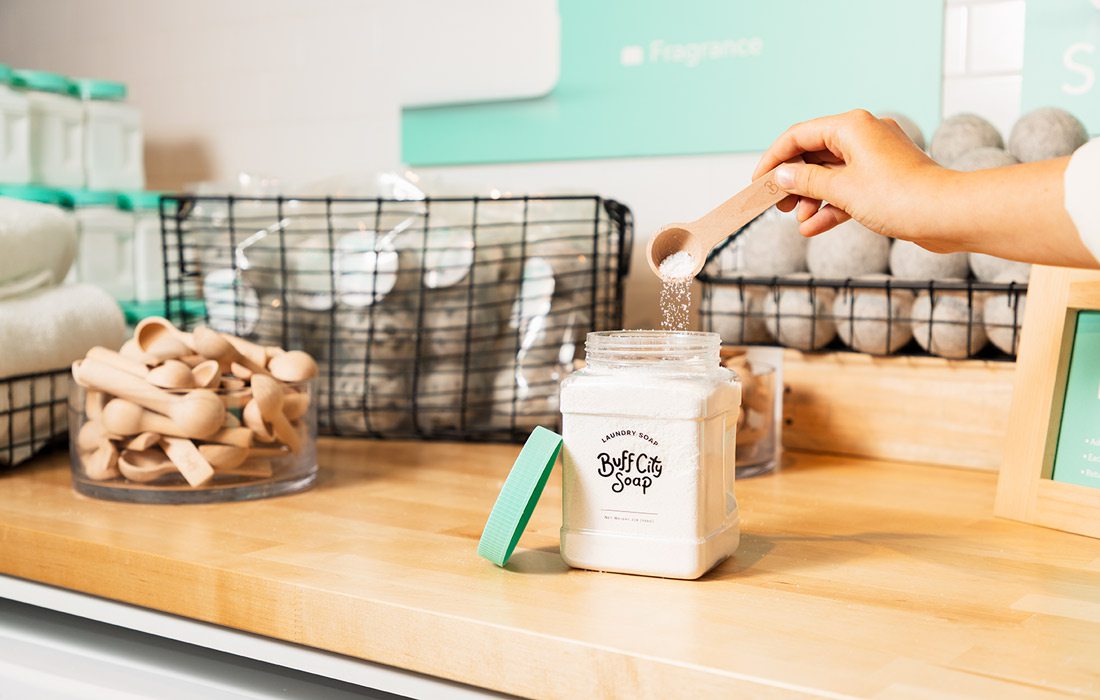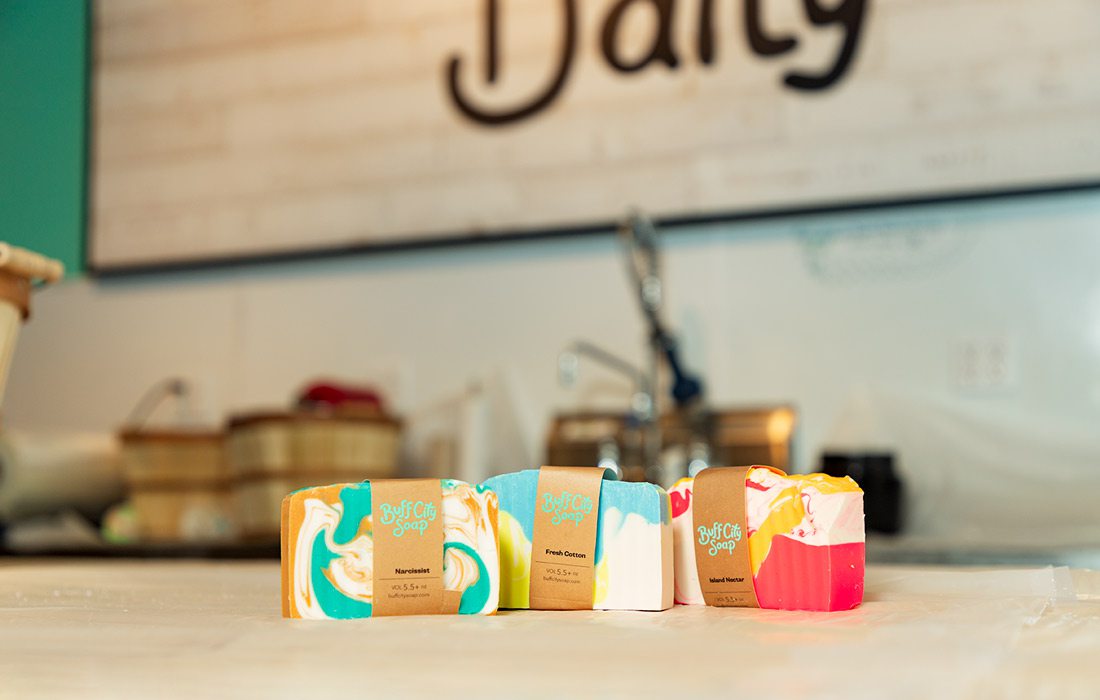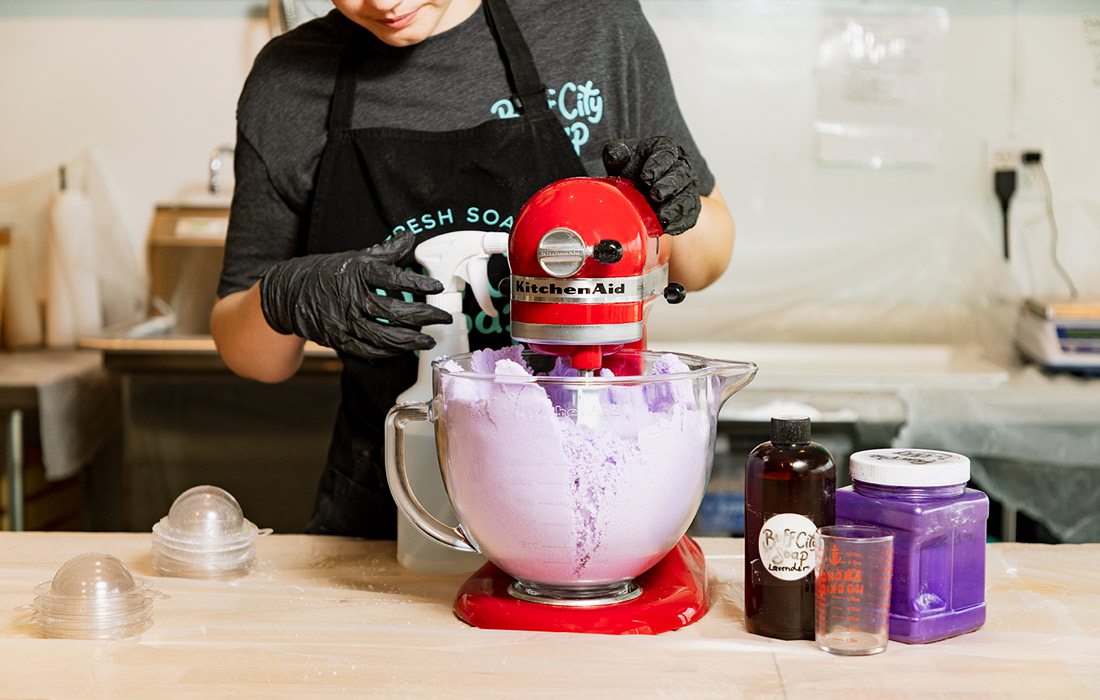 You can also customize the ingredients you would like used and pick the scent, color, design and more. "It's fun. You can come in here and kind of do your own thing. We'll customize any of the products and make it the way you want," Binnie says. To better the shopping experience, Buff City has free bath bombs for children to paint while parents shop. These bath bombs are also used for birthdays and baby showers by allowing groups to make their own bath bombs. 
417-landers are going crazy for these homemade products. "Guests get so excited about the products, they just love that it's homemade and plant-based," Binnie says. For this reason, Buff City Soaps is already discussing the opportunity to expand with another Springfield location as this franchise continues to grow throughout the country and right here in the Ozarks.