Style
Western Style with Buckle Up Western Store
Explore your country side by designing a custom hat at Buckle Up Western Store.
By Madeleine Rice
Aug 2023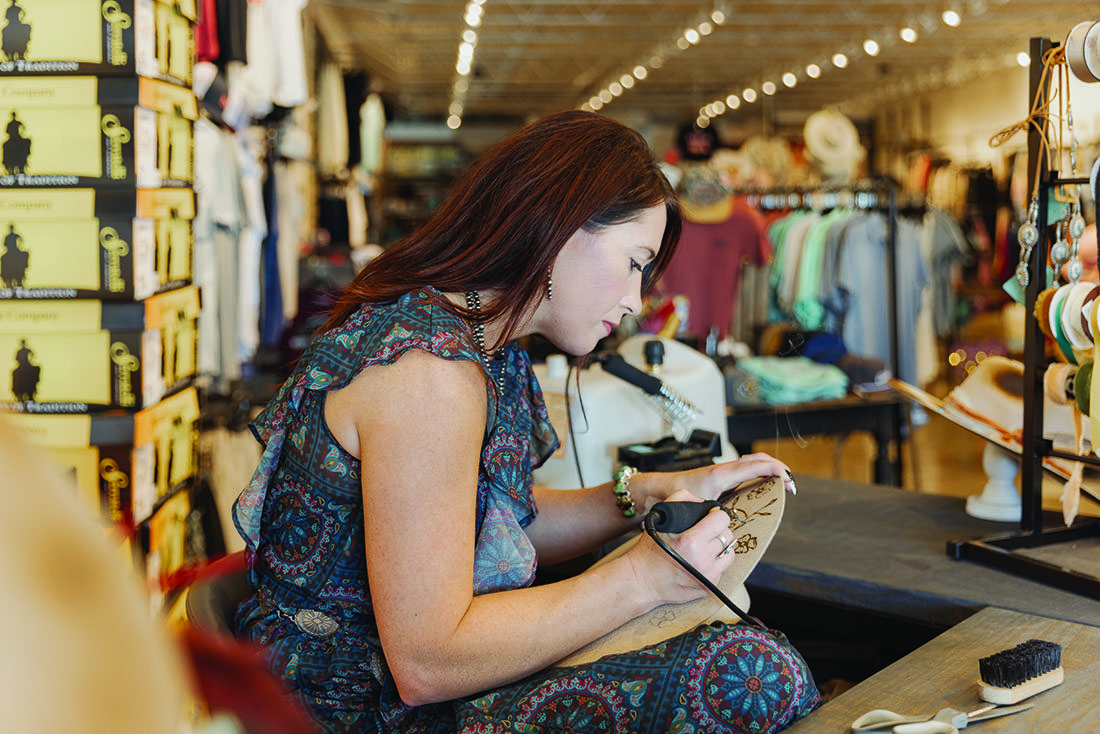 Big hats are a pretty bold fashion statement to begin with, and the last thing you want is to show up for your next girls night out to find your bestie wearing the same one as you. Enter the custom-made hat design that's all your own.
At Buckle Up Western Store (2682 S. Glenstone Ave., Springfield), you can bring your own hat or choose one from the shop's hat bar—then you can work with the team there to get your creative juices flowing and make it your own.
How do you make it happen? First, make an appointment. Then chat with owner Shayna Gant about the design and style you have in mind. Once you've chatted about the plans and chosen your hat, you can pick out accessories before Gant or someone on her team gets to work free-drawing and hand-burning designs into the hat.
"These are completely custom," Gant says. "I have never done two hats the same. I always love working with the customer to see what it is they have in mind to bring that together."
The cost of making your own hat starts at $50 and increases depending on your design and the accessories you add. If a custom hat is not for you, Buckle Up Western Store offers a variety of other clothing options for customers to custom paint so you can get creative while you shop.