Weddings
Caleb Mabe & Sophia Smith's Spanish Influenced Wedding
Caleb Mabe and Sophia Smith planned a romantic wedding at The Chapel at Elfindale with flairs of Spanish and bohemian accents.
By Reese Radmacher
Jan 2020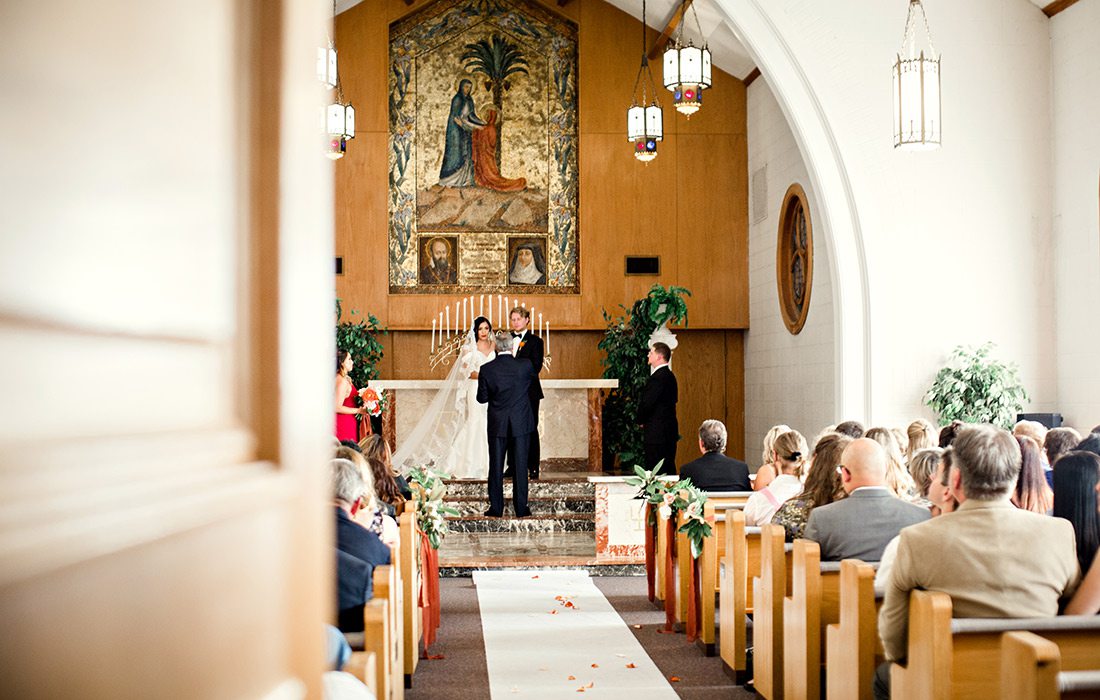 Whether they are visiting old abandoned southwest churches, trying new restaurants (the pair will never say no to Indian cuisine), camping in the wilderness or lounging in bed while watching The Real Housewives of Orange County, Sophia Smith and Caleb Mabe were undoubtedly meant to do it all together. The duo met through a mutual friend who insisted they would hit it off.
"We're kind of boho," Sophia says. "We're the been-wearing-Birkenstocks-for-years type of people. We are both very opinionated and stubborn. We both are very introverted. We love to hang out at home. We take a lot of pride in fixing up our house to the way we like it, so it's somewhere we enjoy being a lot."
When the couple planned a trip to Eureka Springs for a long weekend, Sophia was sure he would propose there. The night before, they took their dog Ida to Caleb's parents' property where they frequently camp and let Ida run free without a leash. This was the same spot Caleb told Sophia he liked her and wanted to date. And she guessed it—it was also the same spot where he asked her to be his wife. "It was really sweet and thoughtful," Sophia says.
Reflecting on her favorite moments from the big day, there were two things that came to mind. The first was exchanging vows privately with Caleb before the ceremony, which Sophia says was very calming for them both. The second thing was the couple's late-night karaoke session. Specifically, it was the duet they sang of "Is it Still Good To You" by Ashford and Simpson—a husband and wife duo. The serenade took place toward the end of the night once the reception began to die down, but it's still one of Sophia's favorite moments from the wedding.
"To close out the night, we both sang this song that I have always loved and that he's grown to love, too," she says. "It was so bad and off key... I'm never [going to] live it down."
To relax after the wedding celebrations, the pair decided to have a quiet yet meaningful honeymoon in Eureka Springs, Arkansas—a familiar place near and dear to their hearts.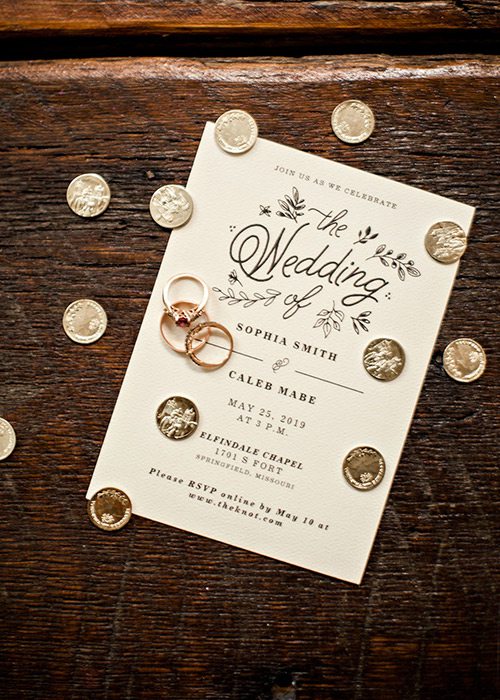 The newlyweds incorporated the Spanish tradition of presenting the bride with 13 gold coins during the ceremony.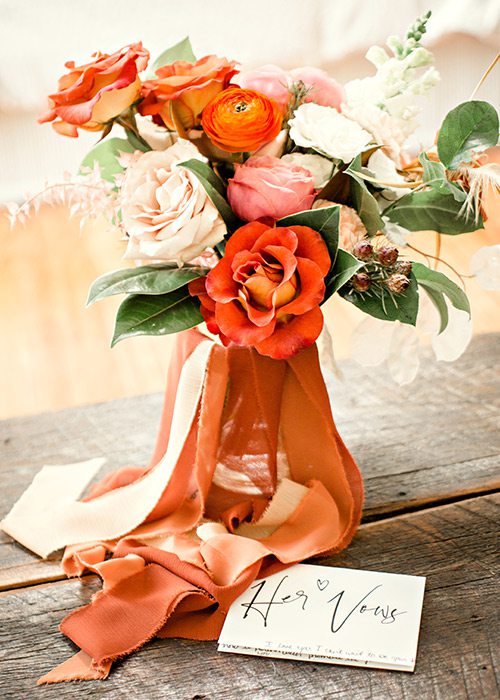 Queen City Blooms arranged the bouquets for the day and included a mix of orange and pink hues for a feminine and romantic style.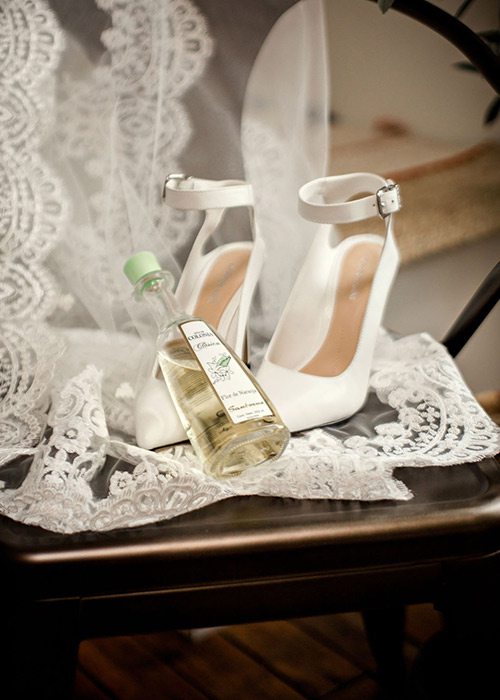 Sophia found her dress at Gracie's Bridal and added sleeves as well as a cut train in alterations. Her veil, designed by Marisol Soledad Aparicio, was featured in Martha Stewart Weddings, and the perfume she used was her grandpa's favorite. The small bottle held extra significance for Sophia, as it was the last bottle of cologne her grandpa ever bought.
Photos by Mandy Evans Photography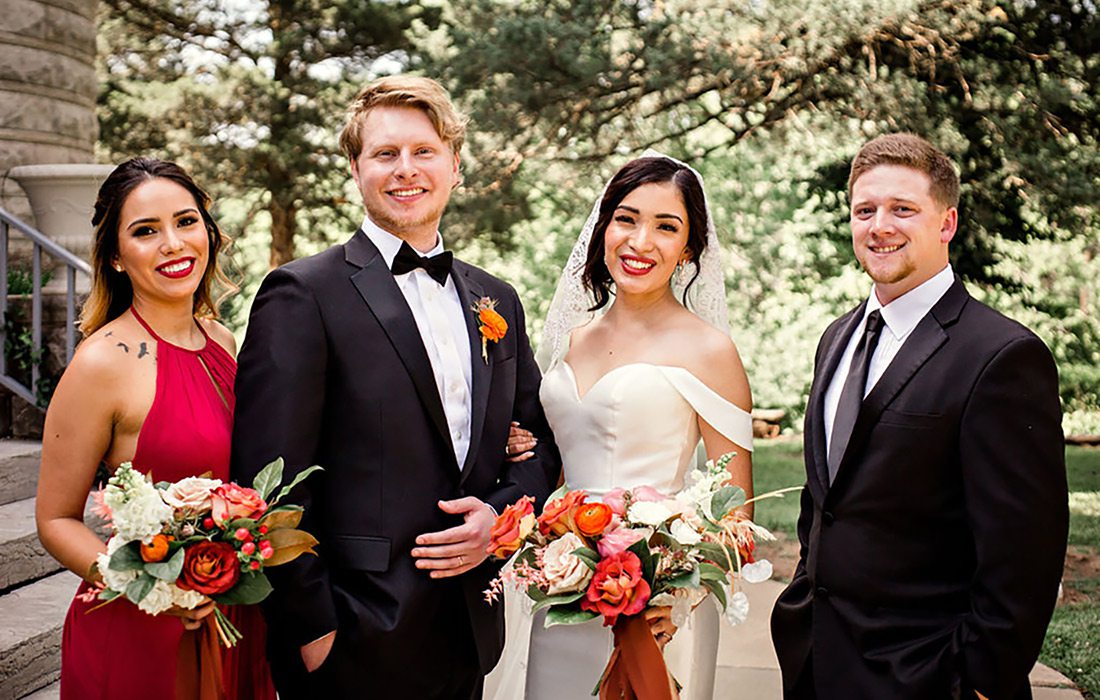 To keep the wedding party small and intimate, Caleb and Sophia each picked one person to stand with them during the big day.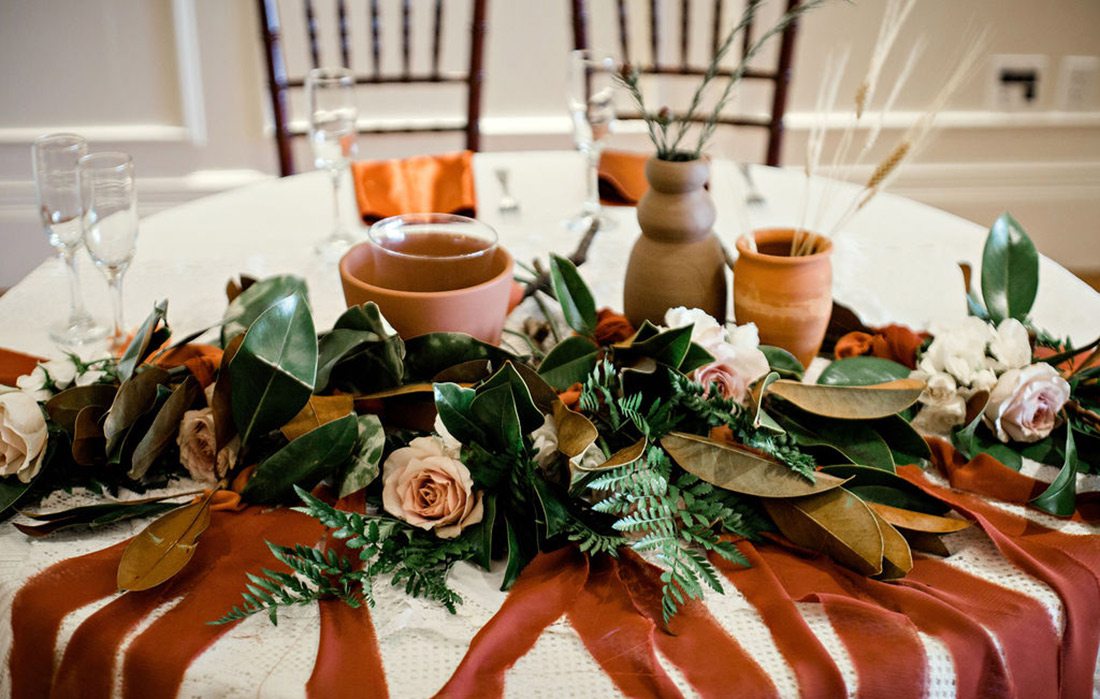 Sophia wanted to mix in elements of her family's hometown of El Paso, Texas, so she included ceramic pots by Turntable Pottery as centerpieces and decorated the reception hall with papel picados from Alamo Fiesta in San Antonio, Texas.
Photos by Mandy Evans Photography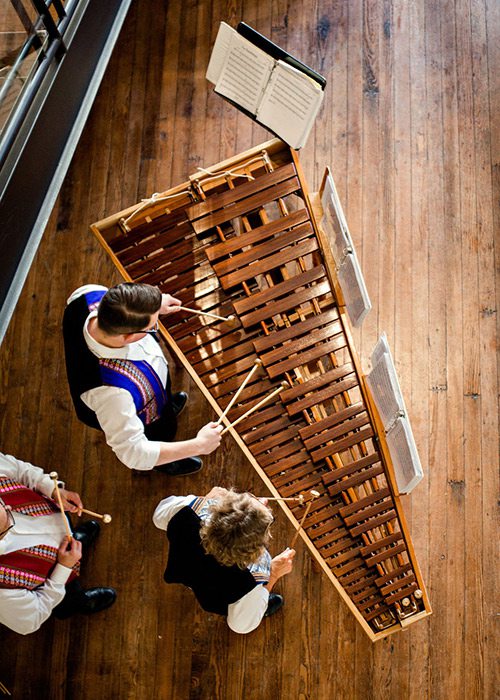 Marimba Caliente—a local trio based in Springfield—performed with a 5-octave marimba handmade by craftsmen in Chiapa, Mexico.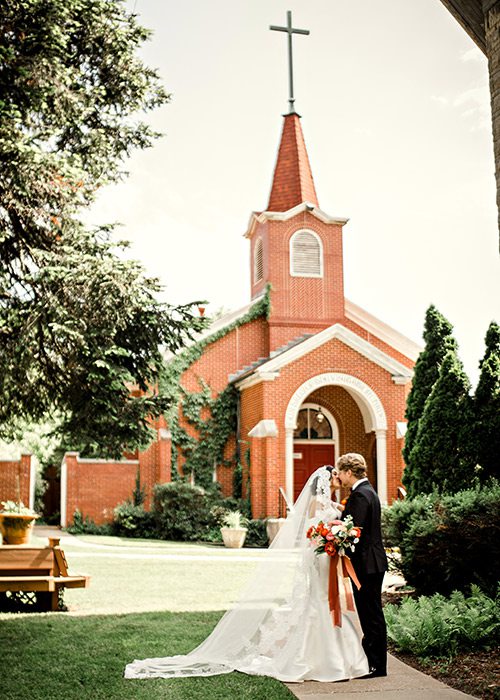 One of the couple's favorite things to do together is visit old southwest churches. The pair chose to tie the knot at The Chapel at Elfindale, a simple yet classic venue built in 1957 with stained glass windows and Italian marble.
Photos by Mandy Evans Photography