Weddings
Go Green with Your Wedding Planning
It turns out that a sustainable wedding can be affordable and beautiful in addition to being good to the earth. Some local wedding planners share tips on how to make that happen.
By Megan Dollar
Jan 2021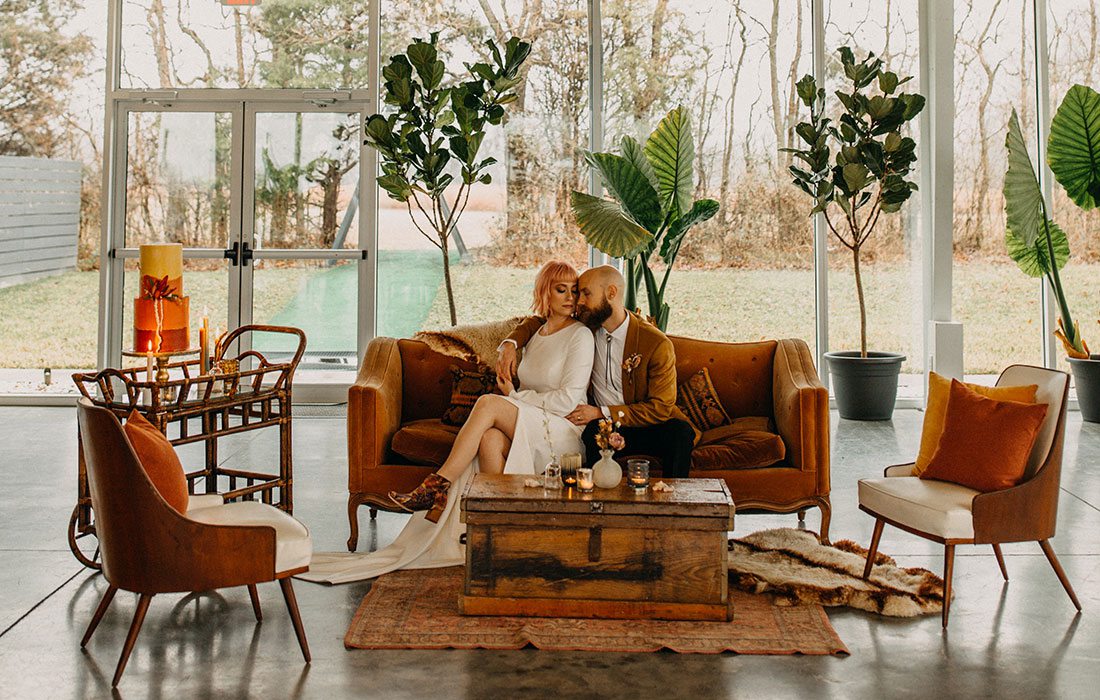 There are many reasons why making your special day a little more eco-friendly is a good idea, whether it's to save the bees or to keep wedding costs low. You don't have to do something drastic like take meat off the menu or decorate with dirt, but planners Celia Duncan with Wildly Collective and Becca Murdaugh with Events by Social Graces do have a few suggestions that will help you have a more sustainable ceremony without risking any part of your dream day.
Reduce
Weddings can require a lot of paper—save the dates, invitations, RSVPs, ceremony programs, place settings, menus—the list goes on. But many of these paper products can be replaced with something easier on the earth and your budget.
"I would encourage people, on RSVPs, to go toward a wedding website to save on paper and on postage," Murdaugh says. Wedding websites, such as The Knot or Zola, offer free options. Templates allow you to include as much info as you'd like, so your site can host RSVPs or be a full e-vite.
Another way to cut down on paper at your ceremony and reception, Duncan says, is to replace programs and menus with signs. A large sign, which can be made using re-purposed materials, can do the trick to inform guests of the order of events or the menu when strategically placed.
Reuse
It's actually easy to incorporate many re-purposed items into your ceremony, both Duncan and Murdaugh say. "Our area is home to several amazing rental companies that carry both vintage and modern pieces to suit a variety of styles," Duncan says. Couples can find chairs, rugs, votives, candles and miscellaneous furniture for their ceremony by sourcing them through local rental shops.
Murdaugh recommends brides take a look at Facebook Marketplace for smaller things like place settings. She says flatware and glassware can be easy to find, buy for cheap, and resell on Facebook Marketplace. Murdaugh also recommends brides ask their venues whether they have any decorations left over from previous ceremonies—you never know what you might find.
Recycle  
The easiest and least disruptive way to turn your wedding green is simple: recycle. Murdaugh urges her clients to find vendors, especially venues and caterers, that can provide recycling and composting options along with their service. That way, the clients themselves don't have to do the heavy lifting to get the benefit of recycling at their reception or ceremony. With a little planning ahead of time, recycling can be easy and productive for everyone in attendance.