Weddings
Jessica Jennings & Aaron Haney
This chic spring wedding held at Haseltine Estate celebrated Aaron and Jessica's love story.
by Katie McWilliams
Jan 2022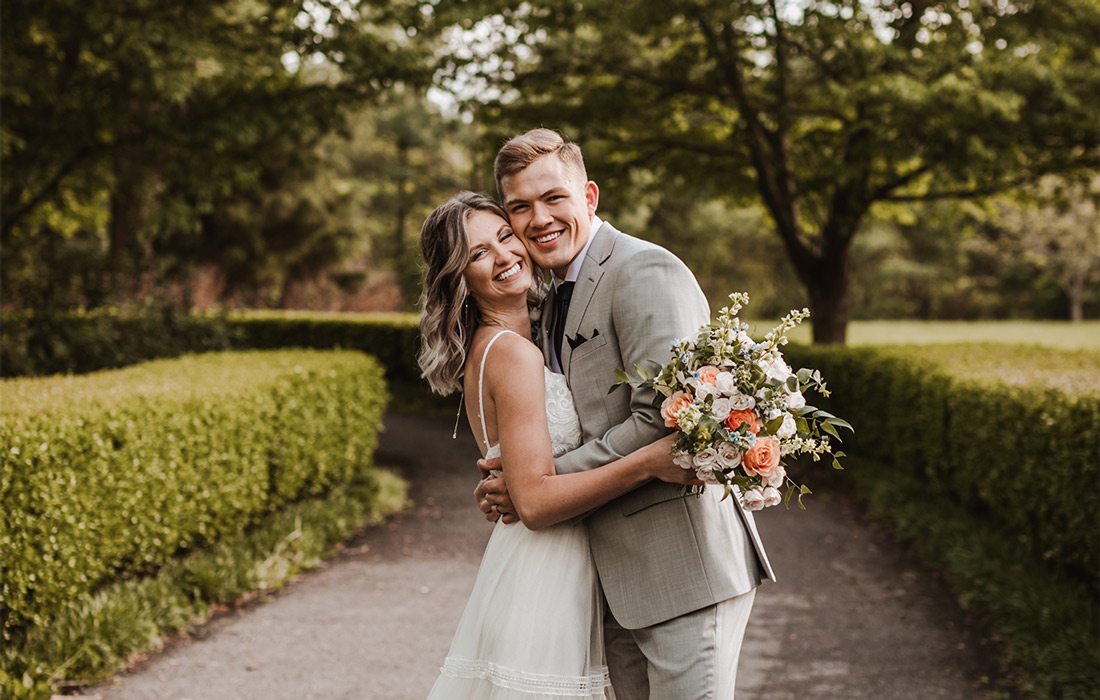 Jessica and Aaron's love story is anything but ordinary. Aaron is originally from Minnesota, and during his high school years, he worked and spent time at Campbell Point while visiting family at Table Rock Lake. He crossed paths with Jessica while she worked there during the summer after graduating high school. "I was working one day, and he was adventuring around the lake on a boat," Jessica says. "He pulled into Campbell Point to put gas in his boat, and I happened to be the person who ran out and helped him."
The couple went on a date the next day, but their college plans kept them apart for several years. It wasn't until Aaron messaged Jessica about a Fourth of July family gathering that they reconnected and began dating long-distance. The physical miles didn't keep their love from growing, and five months later, Aaron and Jessica were engaged. "When I was younger, I had a favorite tree at my grandparents' house that I would always climb and play on," she says. "It's this huge tree with pink flowers in it." One day, Aaron strung lights in that tree, gathered their two families and proposed.
On the day of their wedding, Jessica and Aaron gathered their friends and family once again to celebrate their love story. Even the couple's dog, Atlas, took part in the festivities. "Atlas is our little buddy, so it was really fun to have him in our wedding," Jessica says. "He even smiled in the photos!" Jessica says she and Aaron are "big family people," and from Aaron's family traveling across multiple states to spending time with early arrivals, loved ones made their day even more special.