Life
Marissa Monkres & Shane Puente
Marissa and Shane started dating when they met in college at Evangel University.
by Michelle Lewis
Dec 2022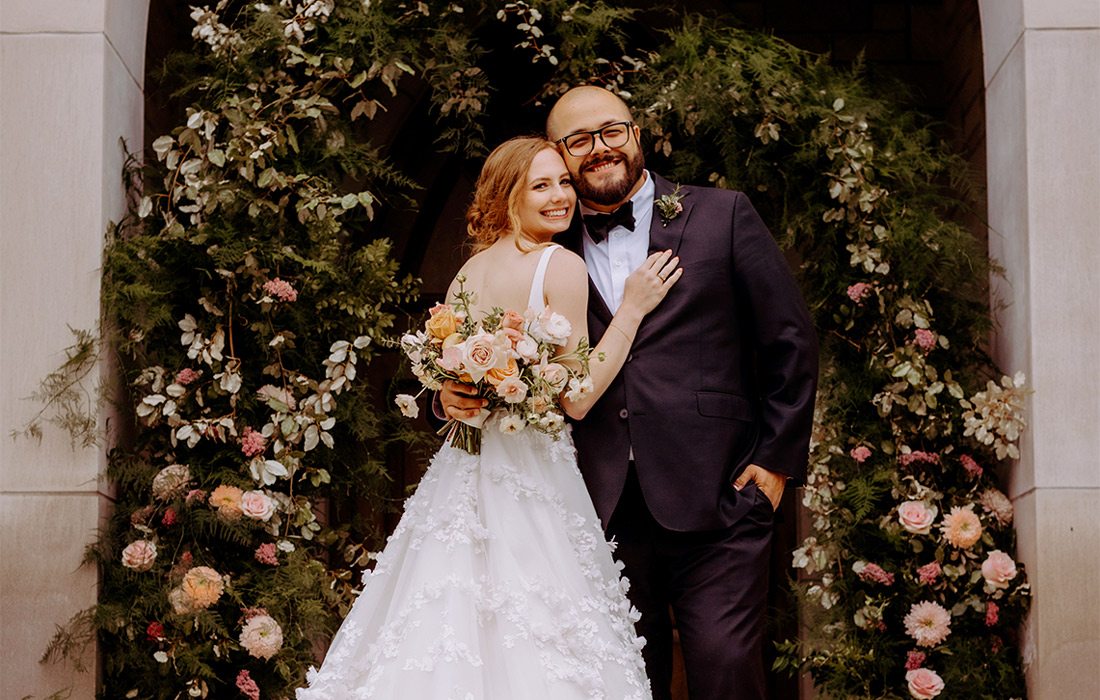 Marissa and Shane started dating when they met in college at Evangel University. After dating for a few months, in Spring 2019, the couple broke up. Like magnets though, the two kept gravitating to  each other and slowly became friends again after spending time apart. The time they spent separated allowed each of them to grow and learn more about themselves and what it takes to make a relationship work. When they got back together, their relationship and communication were stronger, Marissa says. 
The proposal happened in 2021 while the two were on vacation in Florida. Shane took Marissa by complete surprise when he proposed on a beach after dinner. "He had convinced me that he was not proposing," she says. The celebration that night continued when friends showed up and surprised Marissa. When they returned from Florida, Marissa hit the ground running with wedding planning. She knew she wanted to plan the wedding of her dreams. 
One thing that never popped into her dreams was rain on the big day. Yet, that's what happened. The couple woke up to rain on the morning of the wedding, but they didn't let the showers stop the festivities. At 6 a.m. that day, Marissa and Shane made their way to Kingdom Coffee. With the wedding occurring in their Anglican church, this gave them the opportunity to read their non-traditional vows to each other at sunrise. 
The ceremony was everything the couple wanted their wedding to be. When Marissa walked down the aisle, the atmosphere was nothing short of romantic. "Even though the church was full of people, it felt so intimate," Marissa says. Between the ceremony and reception, Marissa and Shane ran home to change their outfits. Marissa wore her second dress of the day, and the shirt Shane wore was one hand-picked by Marissa. The day was filled with elements as unique as the couple and with memories they love to look back on.