Weddings
New Wedding Venues in Southwest Missouri
There are some new and recently revamped spots to get hitched here in 417-land. Check out a list of these newly opened venues where you can say "I Do."
by Caroline Mund
Jan 2022
5629 S. 111th Rd., Willard, 417-300-5063, sparrowlanevenue.com
Why We Love It: Sitting on 50 acres of land, Sparrow Lane Venue is the perfect spot to bring your outdoor wedding dreams to life. There are four buildings including the reception barn, the chapel and a stone pathway that leads down to the bridal suite and groom's cottage. This venue also doubles as an Airbnb which is perfect for a bridal party or even for the bride and groom.
Price Range: $1,600–5,800
Number of Guests It Can Hold: 200-250
Don't Miss: Sparrow Lane was built from a photography standpoint, so anywhere you go in the venue is perfect for capturing all your wedding photos.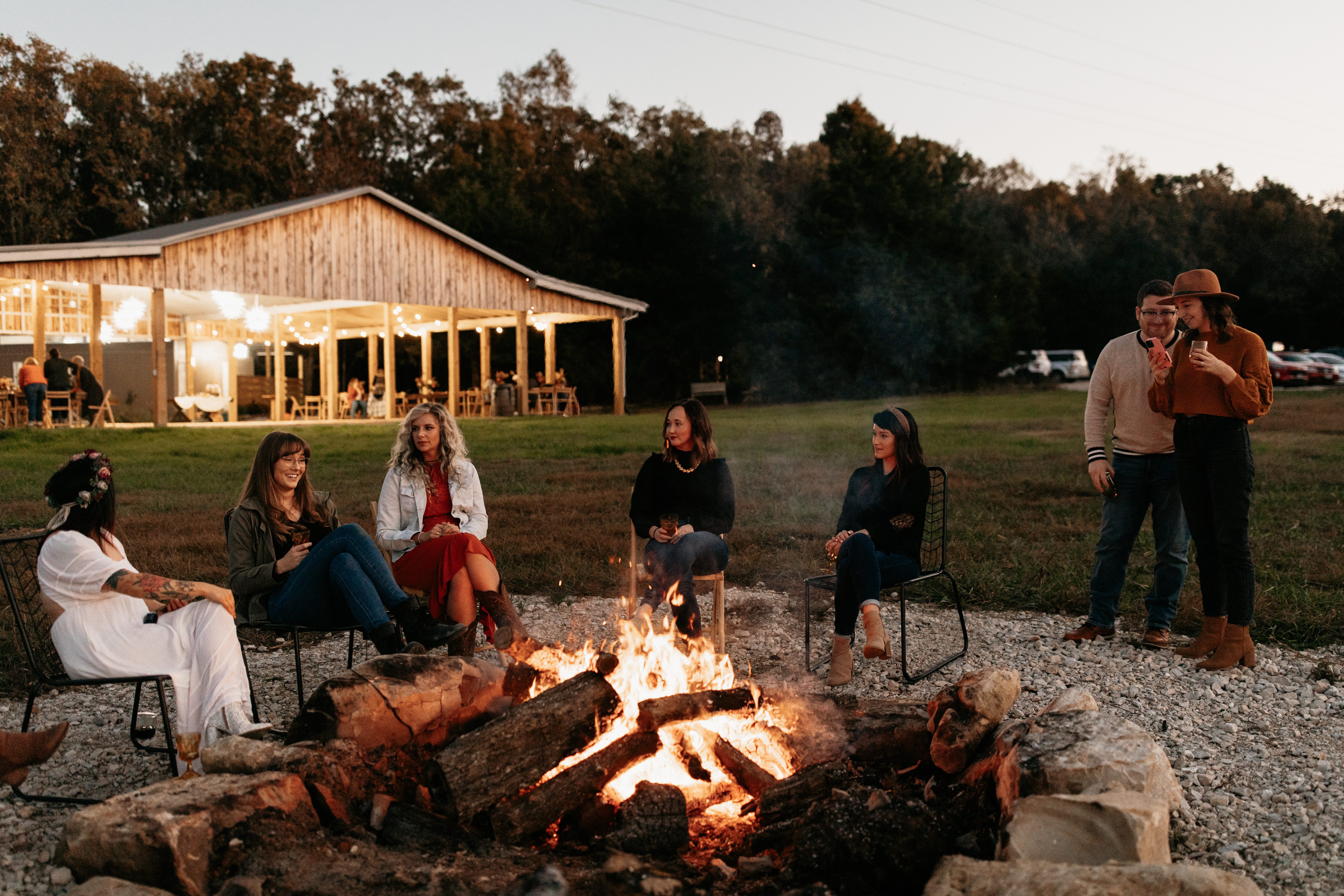 2. Juniper Gardens
1135 Longhorn Rd., Fair Grove, 417-693-1441, junipergardens417.com

Why We Love It: Calling all nature-loving couples, Juniper Gardens opened in the summer of 2021, and it's a truly dreamy wooded wonderland. With the 3,600-foot open-air pavilion, and 16-foot chimney as the main altar space, Juniper Gardens has all the outdoor vibes while also being cozy and intimate. This location also offers onsite composting for couples looking to reduce their environmental footprint on their big day. Even though this venue is primarily outside, it has climate-controlled bathrooms and dressing rooms. 
Price: $2,100
Number of Guests It Can Hold: 250
Don't Miss: Enjoy taking beautiful and unique photos on the two hiking trails, at Frog Pond and even out in the field at sunset. 
3. The Atrium
10500 US HWY 160, Merriam Woods, 417-546-0027, eventsattheatrium.com

Why We Love It: Located on top of a bluff, this modern industrial venue is easily transformable, so you can create your ideal wedding. This is more than just your typical indoor and outdoor venue; enjoy the outdoor game court, fire tables and plenty of sitting areas to hang out. The Atrium even welcomes pets, who can stay in the puppy suite. 
Price Range: $3,000–20,000
Number of Guests It Can Hold: 200
Don't Miss: After much anticipation, The Atrium unveiled The Brew Bunker, a coffee shop on wheels. This on-site shop serves iced and cold coffee and gourmet teas.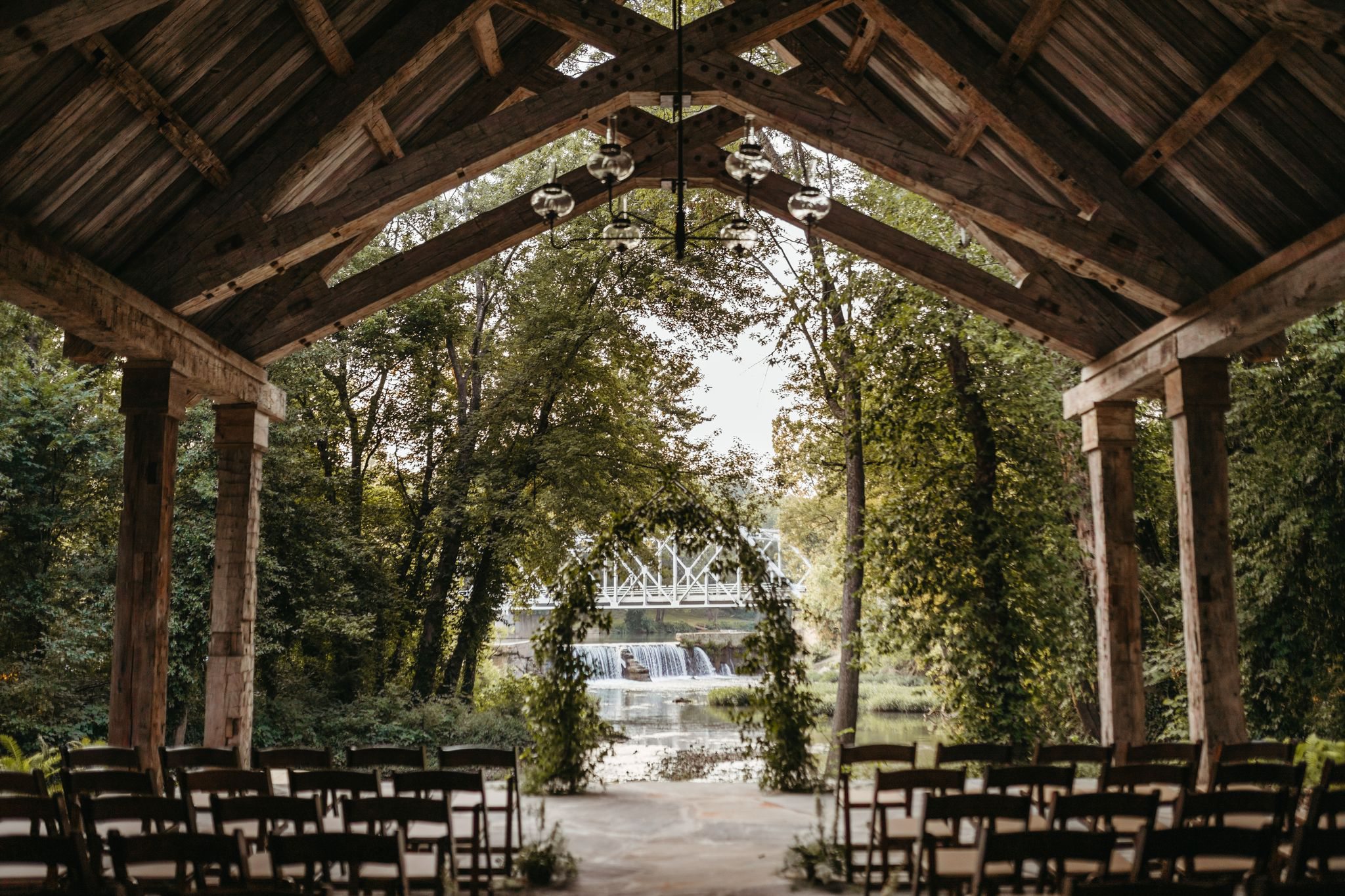 4. Finley Farms
802 Finley Farms Lane, Ozark, 417-210-6644, finleyfarmsmo.com/weddings

Why We Love It: We have loved Finley Farms ever since it opened, so we've naturally been eagerly awaiting the grand opening of the Farm's new wedding chapel. The chapel officially opened in the fall of 2021 on the bank of the Finley River, and it combines nature and minimalistic rustic elements. The chapel is also just one of many wedding spots at Finley Farms. Other open-air venue options include The Riverside Bridge and The Mill, which means the Finley works perfectly for your larger weddings or smaller more intimate weddings. Finley Farms makes decorating simple for couples since each venue spot is effortlessly beautiful by itself.
Price: $1,500
Number of Guests It Can Hold: Varies
Don't Miss: The Farm, The Chapel, The Ozark Mill and the Finley River make for beautiful photo backgrounds.