Weddings
New Wedding Venues in Southwest Missouri
We certainly don't have a shortage of stunning wedding venues in our little corner of Missouri. This year, you have even more options to choose from, so we've rounded up a few of the newest wedding venues to help you in your search.
By Tessa Cooper
Jan 2020
3060 N. Kentwood Ave., Springfield; 417-799-2500
When It Opened: February 2019
Price Range: Inquire for pricing
Number of Guests it can hold: 310 seated, with the option for more standing
Why We Love It: You won't find a single nail holding the timber together at The Barley House at Moon Town Crossing. This new Springfield venue is pure wood. In fact, Ozark Timber Frame, the same architect who designed Top of the Rock and Big Cedar Lodge, was brought on to carefully handcraft the barn and give it a rustic-meets-elegant ambiance. The hard work paid off. If you're having a hard time dwindling down the guest list, this venue is a must-see. Its spacious 5,000-square-foot interior can host a large wedding without feeling cramped. And if guests need a chance to escape and get some fresh air, they can step out onto The Barley House's patio and enjoy the giant arborvitae trees that stay green all year long and that line the property. Oh! We can't forget to mention the dreamy, cozy fire pit at this venue. It's the perfect thing for those chilly nights.
Located on the Ozark Mill property; 417-210-6644
When It Opened: Opening in Spring 2020
Price Range: Inquire for pricing
Number of Guests it can hold: Up to 130 inside with room for overflow.
Why We Love It: The Chapel at Finley Farms isn't even open yet, but we're already swooning over the plans. This intimate venue will sit right along the banks of the Finley River, on the same property that hosts the much-anticipated Ozark Mill. The blueprints for the venue feature three open sides, so guests can feel immersed in the scenic wooded valley near downtown Ozark. Although the venue is being built from the ground up, it will have historic charm thanks to its reclaimed materials including wood beams and columns. After the ceremony, wedding parties can cross the river on a historic metal truss bridge for a cocktail hour or reception at Ozark Mill. Finley Farms' culinary offerings will highlight locally grown produce and Ozark classics including recipes from the famed Riverside Inn.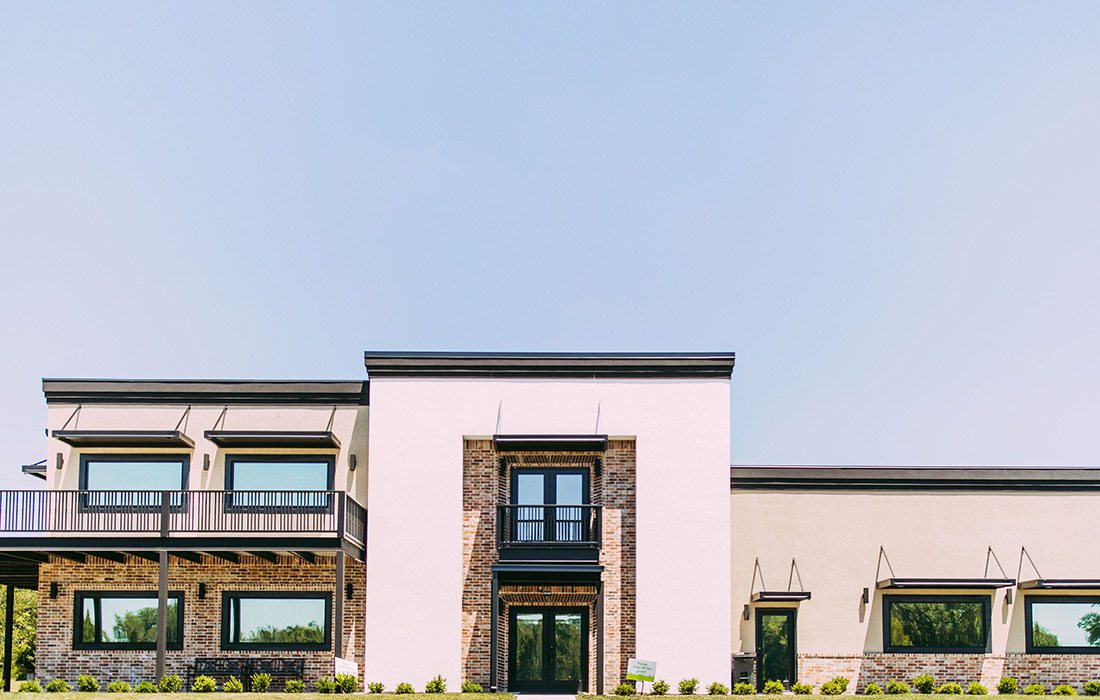 4977 East Zora, Joplin; 417-499-0069
When It Opened: April 2019
Price Range: $2,000-2,500
Number of Guests it can hold: Up to 400 inside
Why We Love It: If you've looked at wedding venues in Joplin before, then chances are you know exactly where The Sterling Event Center is located. The brand new industrial modern venue sits on the same 50-acre property as the popular Silver Spoon Barn. The Sterling is on the east side of the estate, and Silver Spoon is on the west side. And while Silver Spoon is shabby chic, The Sterling has more of a modern and romantic atmosphere thanks to black metal accents, sparkling chandeliers, exposed brick and stained concrete floors. Inside, the expansive venue is large enough to host both the wedding and the reception under one roof, and there are plenty of outdoor facilities if brides and grooms would rather celebrate their big day outside on the venue's average or use the space as a happy hour location. 
809 N. Carnation, Aurora; 417-425-4233
When It Opened: January 2019
Price Range: $800 Monday–Thursday; $1,000 Friday–Sunday
Number of Guests it can hold: 200
Why We Love It: Lil' Boom Town Wedding Venue & Event Center makes it easy to live out your romantic Hollywood Western dreams. The venue features kitschy elements you'd find on the set of a classic Dodge City Western, like a log cabin, saloon and covered wagon. Take advantage of the interior's gentle waterfall for a photobooth. Lil' Boom Town has a large sound system, projector and a kitchen for your caterer with a large refrigerator and freezer for ice. And getting ready on-site is easy, thanks to the spacious bride and groom rooms with large mirrors and sinks.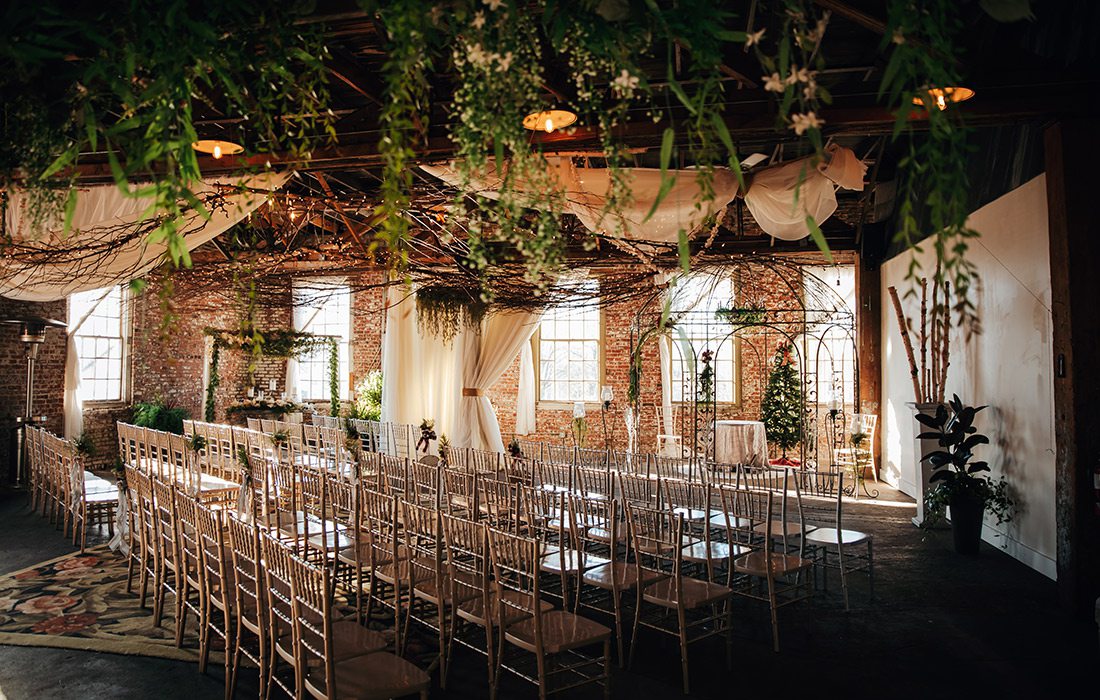 209 N. Second St., Ozark; 417-824-2097
When It Opened: June 2018
Price Range: Full day and wedding rentals start at $1,900 with hourly rental options
Number of Guests it can hold: 200
Why We Love It: Co-owners Jon and Lisa Lane restored this nearly 100-year-old 7,000-square-foot Ozark building into an elegant event venue with original brick, wood lath walls, tall ceilings, high-end furniture and whimsical light fixtures. The venue features a plethora of natural light, making it the perfect place for your photographer to catch gorgeous indoor photos. Venue on Brick's floorplan is flexible, and its atmosphere is far from sterile. If you're looking for a hassle-free place to host your wedding, this Ozark gem should be a contender on your list. There's no need to lug a ton of items with you on your wedding day because you are welcome to use any item from the venue's eclectic decor inventory. Venue on Brick also eliminates the need for a room-flip-induced cocktail hour, thanks to its separate ceremony area.