Weddings
Ryan Kopas & Shai Voelker's Boho-Inspired Wedding
Ryan and Shai gathered their family and friends together to celebrate their boho-inspired wedding at The Co-Op Venue.
By Reese Radmacher
Jan 2020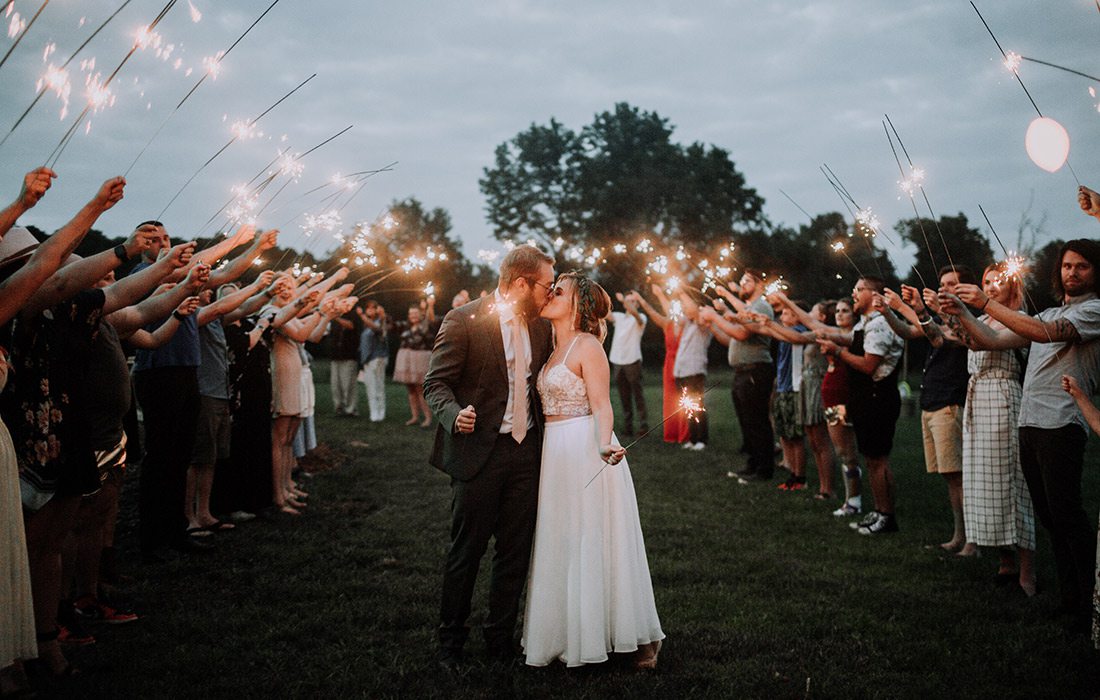 The first thing Ryan Kopas noticed about Shai Voelker was the way she walked on her toes. They were both in band at Nixa High School when they began getting to know each other. Ryan would give Shai a ride home after school, and they would stop at Sonic and talk endlessly. "He was just really sweet and kind of dorky," Shai says.
Years passed, and it was during fall break at Missouri State University when Ryan surprised Shai with a trip to Cancun, just the two of them. On their first day, Ryan insisted they wake up for the sunrise and don their best attire for the day. An oblivious Shai argued in favor of pajamas and coffee but reluctantly agreed to the early wakeup call. While she was peering out at the ocean, Ryan posted up on one knee behind her, making the early rise well worth it.
When it was time to plan a wedding, Shai chose a boho theme. While on the hunt for a venue, there was one in particular that caught Ryan's eye for one reason only—there were goats. "I don't know where his obsession with goats came from, but that was his thing," Shai says. Ryan kept asking if there was a way to integrate the goats in the wedding.
The big day came, and there were no plans in place to include the goats. To Ryan's surprise and Shai's delight, she surprised him with a goat and llama reveal. "That was one of the highlights of the day, honestly," Shai says.
For their honeymoon, the newlyweds spent two weeks in Croatia on the same island where Game of Thrones was filmed. One of their favorite moments from the trip was getting to see an octopus visible 40 feet below.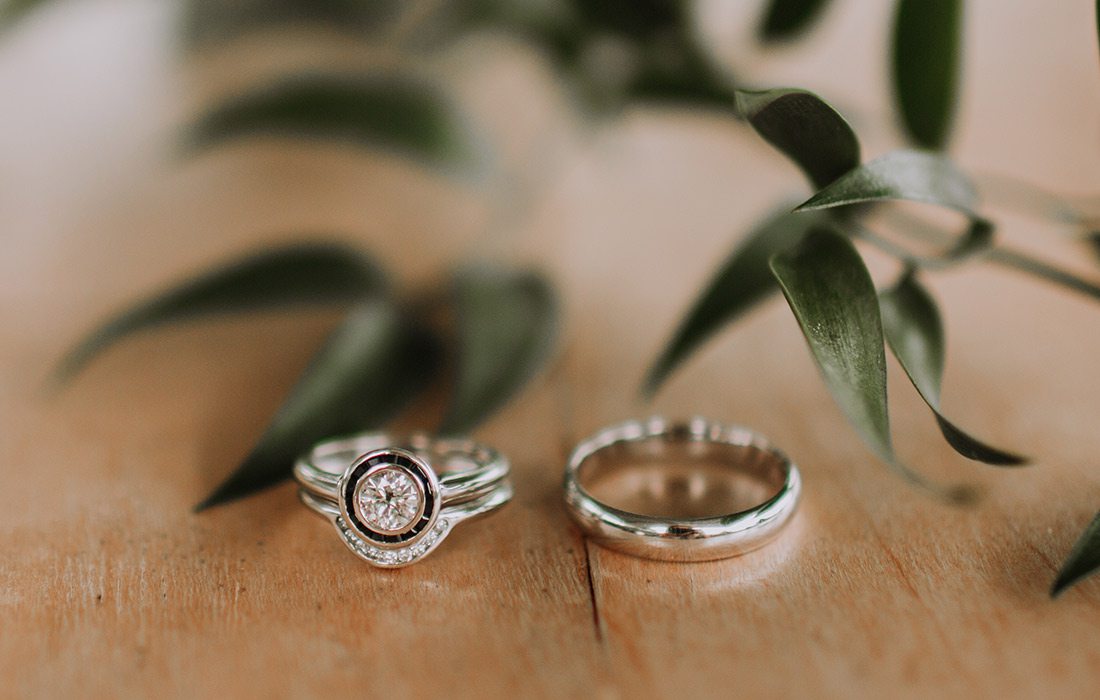 Shai and Ryan got their rings from Cornerstone Jewelry and chose a simple yet sleek style.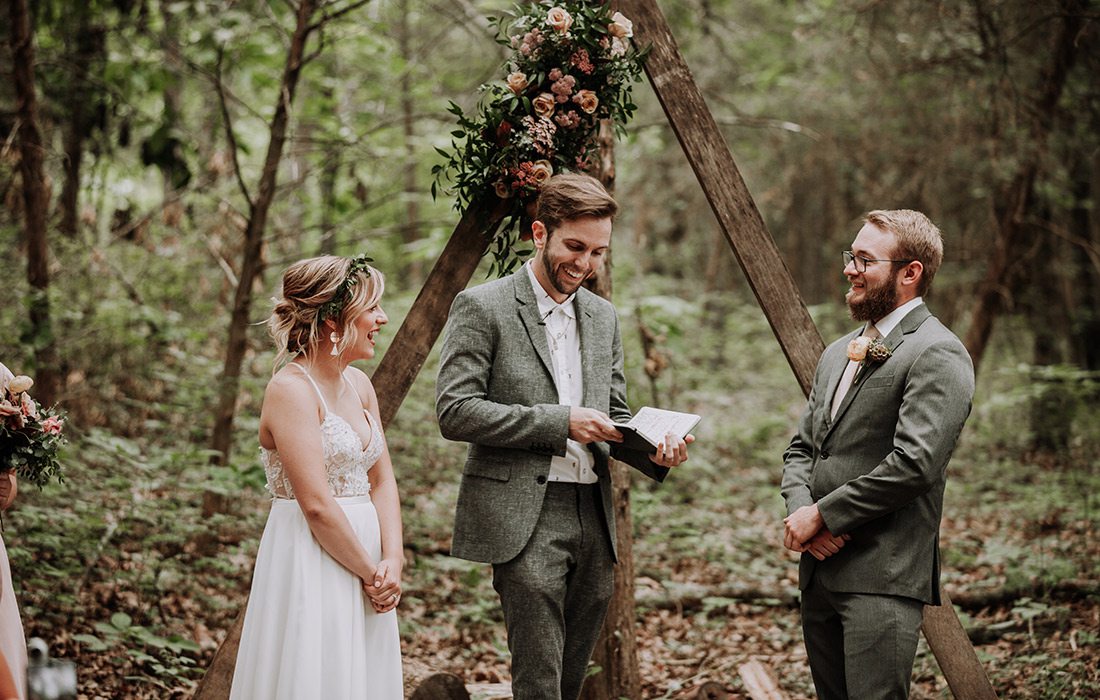 The ceremony and reception were held at The Co-Op Venue in Pleasant Hope, Missouri. The venue's minimal decor gave the couple the chance to add their own personal touches.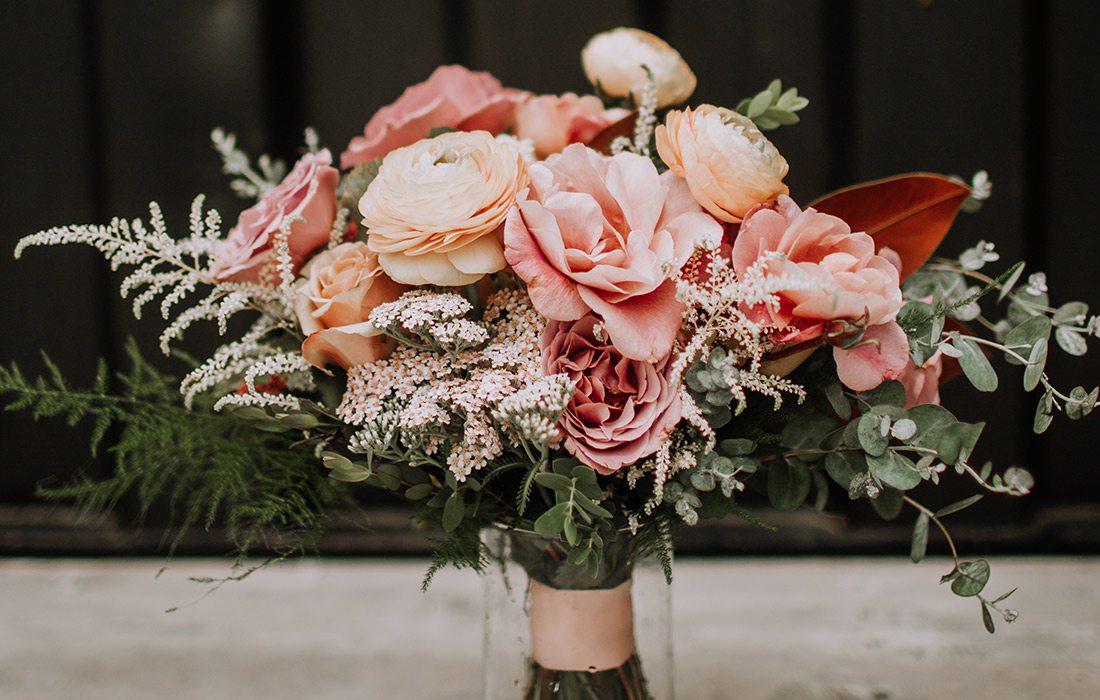 The floral arrangements and bouquets were arranged by Ozark Mtn Flower Truck. The soft pinks and deep reds and greens set a romantic tone.
Photos by Elise Abigail Photo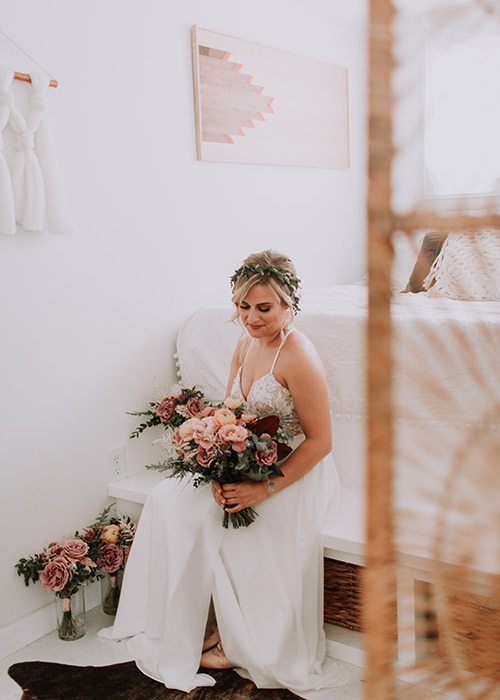 To pull off the boho chic look she was going for, Shai wore a floral crown made of fresh greenery. She found her dress at Normans Bridal and enlisted the help of a friend who altered the gown into a two-piece dress.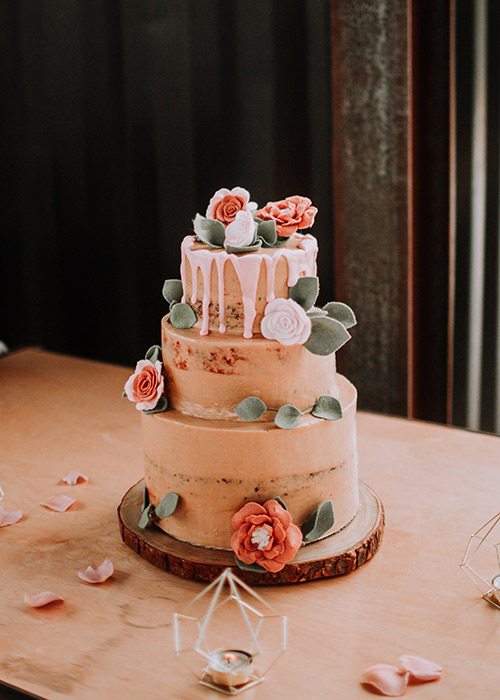 Emma Chapman, a personal friend of the bride, made the cake, which was chocolate and vanilla flavored with peanut butter icing.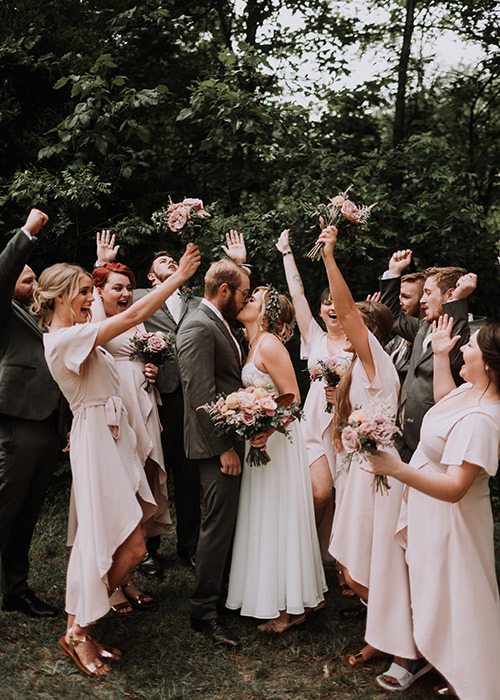 The majority of the bridesmaids and groomsmen knew each other for a long time, which made for a tight knit wedding party.
Photos by Elise Abigail Photo