Weddings
Stephanie Smith and Eric Wilmoth's Timeless White-Themed Wedding
These lovebirds decided to let the scenic views at their wedding venue take precedence.
By Jenna deJong
Dec 2018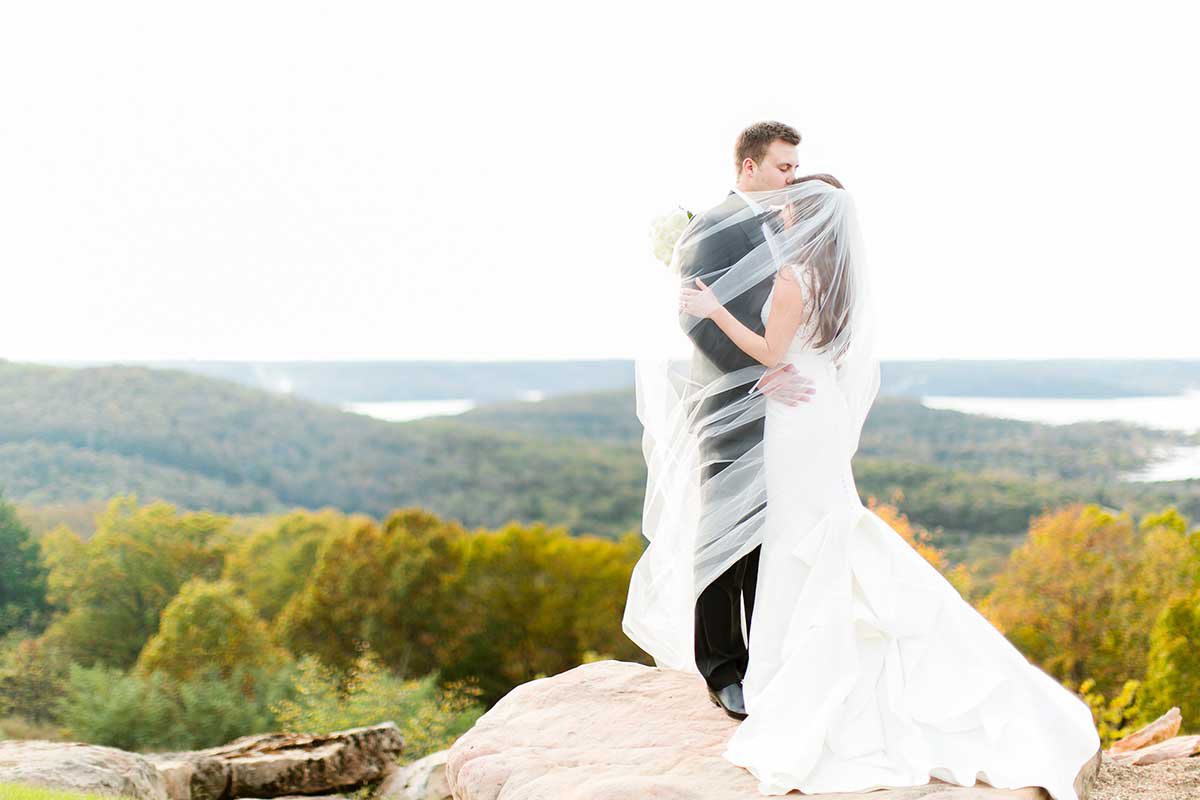 Before heading to a friend's birthday party in October 2015, Stephanie Smith had no intention of staying out late. She planned to celebrate for a few hours then get to bed early. But then she met Eric Wilmoth. He'd spotted her as soon as she walked into the bar, and several hours later the two were still talking. The party had ended, and most of Stephanie's friends had called it a night already, but Eric and Stephanie had hit it off immediately. The connection was so strong that Eric made a bold move and invited Stephanie to attend a wedding with him. Stephanie says "love at first sight" is the only way to accurately describe the moment. She called her mom the very next morning and hinted that she might have found "the one." Unbeknownst to Stephanie, Eric had also called his mom the next morning and had a very similar conversation. "We never stopped talking from then on," Stephanie says. "We've seen each other every day since."
Aside from a good sense of humor and fun-loving personalities, the couple shared a desire to settle down and start a family. So after about seven months of dating, Eric spontaneously popped the question on Mother's Day of 2016. "He pulled over to the side of the road in the middle of nowhere, and he asked me to marry him," Stephanie says. "He said he was going to wait, but he couldn't." Shortly after the engagement, Stephanie and her mom, who helped plan the wedding, fell in love with the scenic views and picturesque chapel at Top of the Rock and booked it for that November. Not wanting to overshadow the beauty of the venue, Stephanie opted for an all-white elegant and timeless theme. Today, Stephanie and Eric are busy taking care of baby Allison, who was born in August 2017. Stephanie is a stay-at-home parent, and Eric works at his family's business, Ozark Mountain Energy.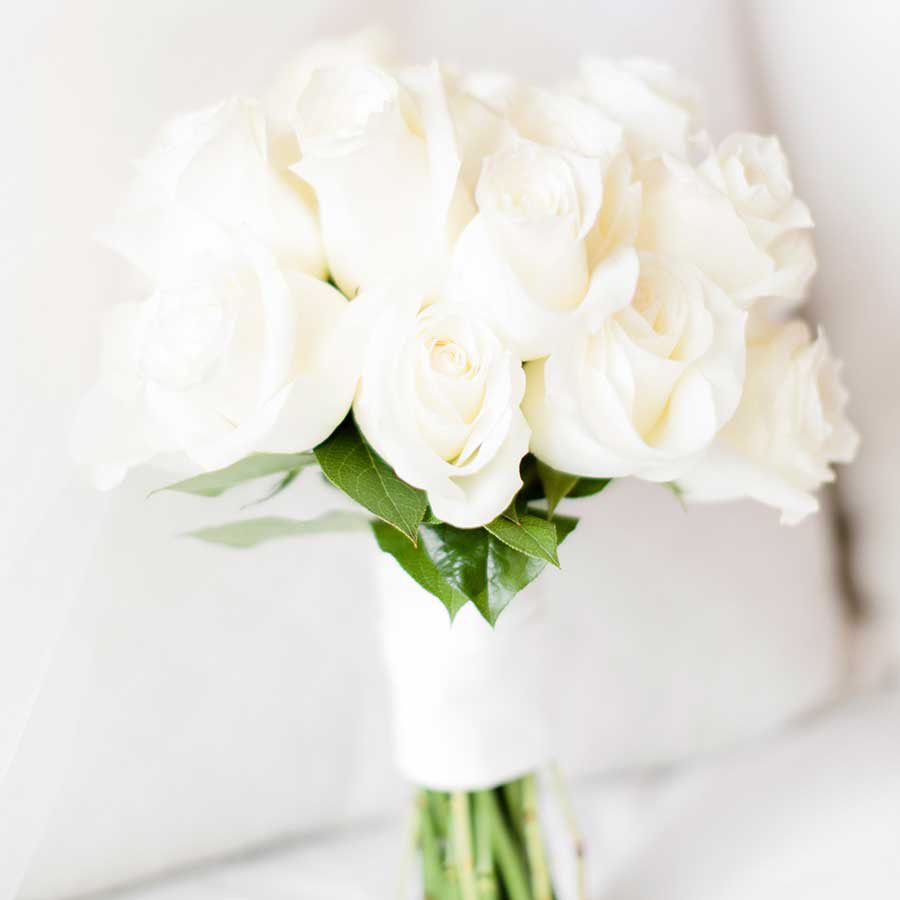 Keeping with the all-white wedding theme, Stephanie's bouquet was a collection of white roses.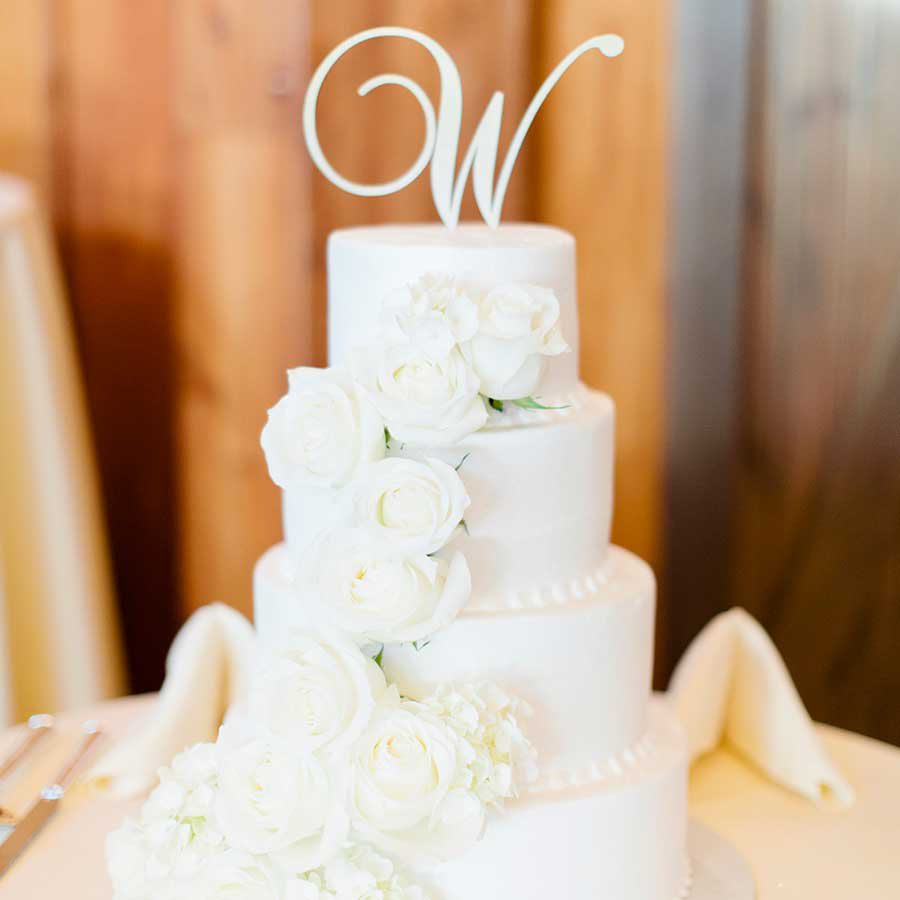 The couple topped their vanilla cake with a gold and glittery "W" to celebrate their shared last name.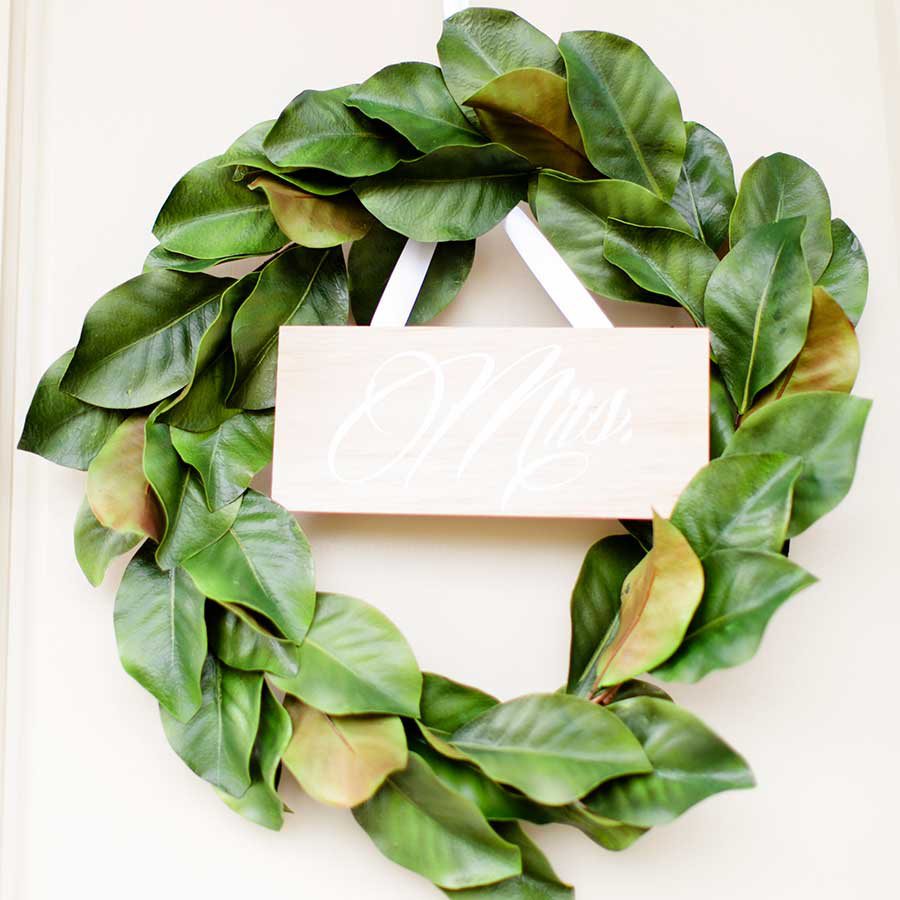 Simple wreaths, one for him and one for her, hung on the doors to the chapel at Top of the Rock. 7. After tying the knot in 2016, Stephanie and Eric welcomed their daughter, Allison, to the world in August 2017.
Photo courtesy Christine Bonnivier Photography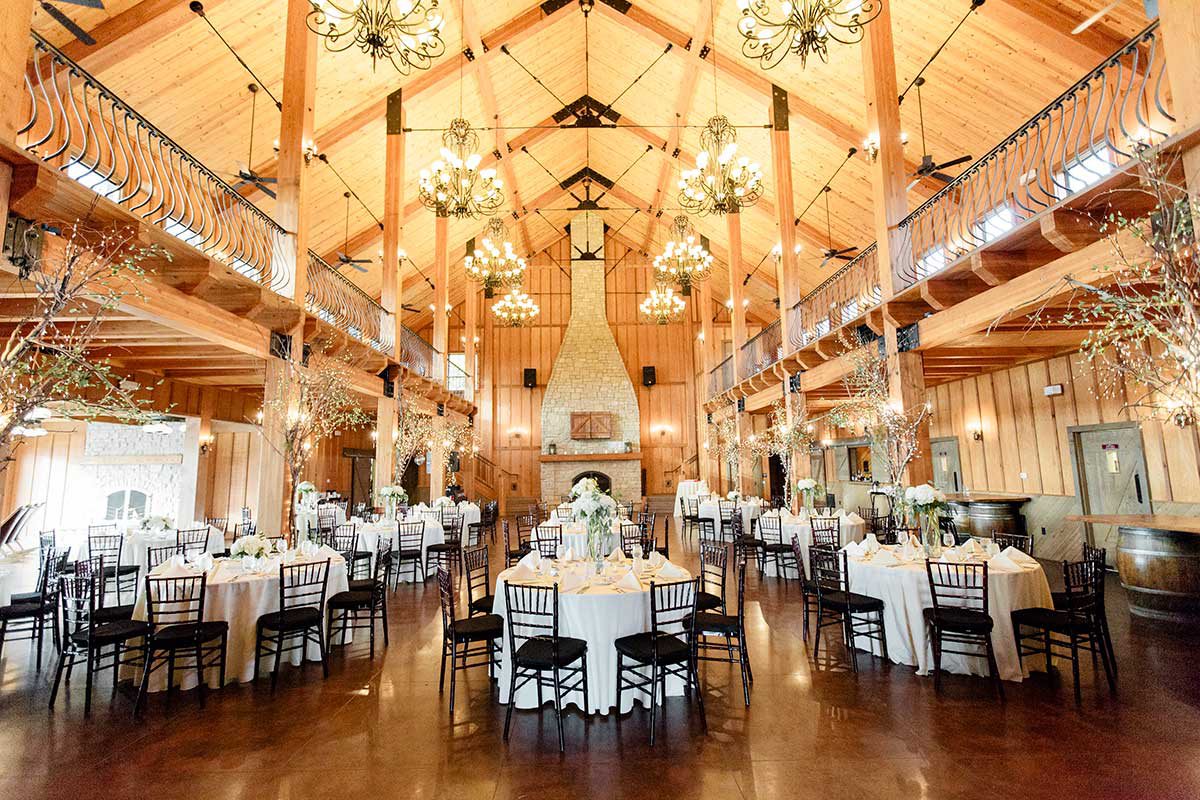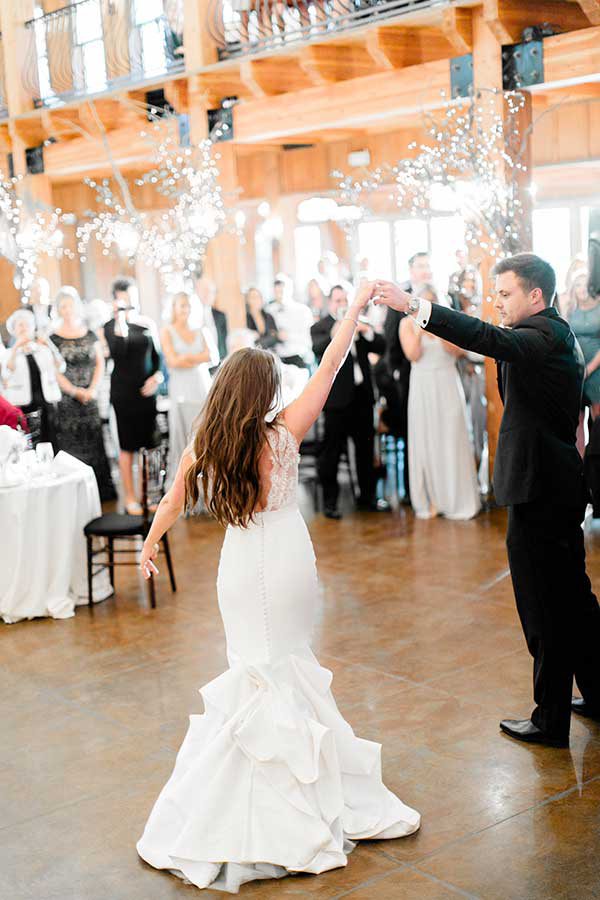 Leading up to the wedding, Stephanie and Eric took lessons a few times a week to prepare for their first dance. They performed a ballroom-style routine to "Die A Happy Man," by Thomas Rhett.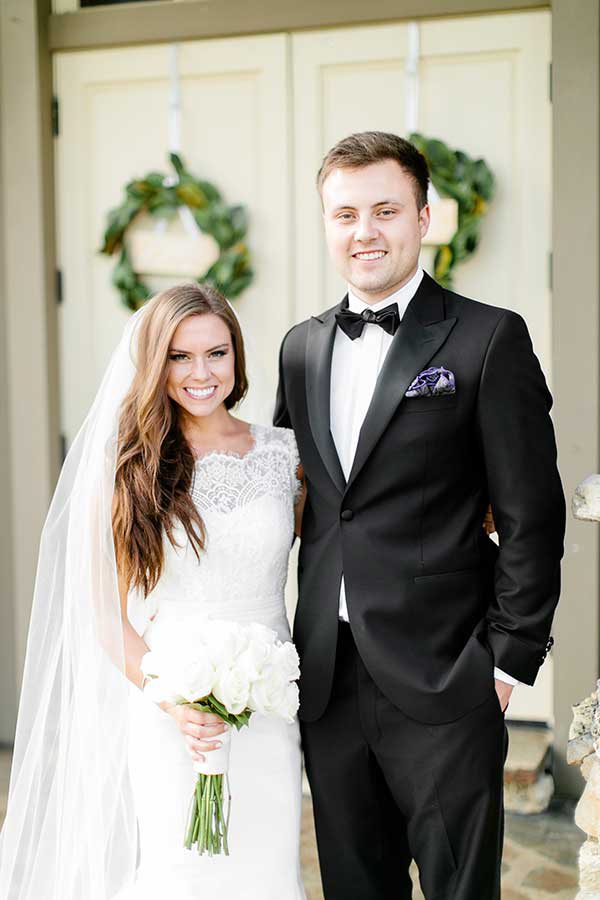 After tying the knot in 2016, Stephanie and Eric welcomed their daughter, Allison, to the world in August 2017.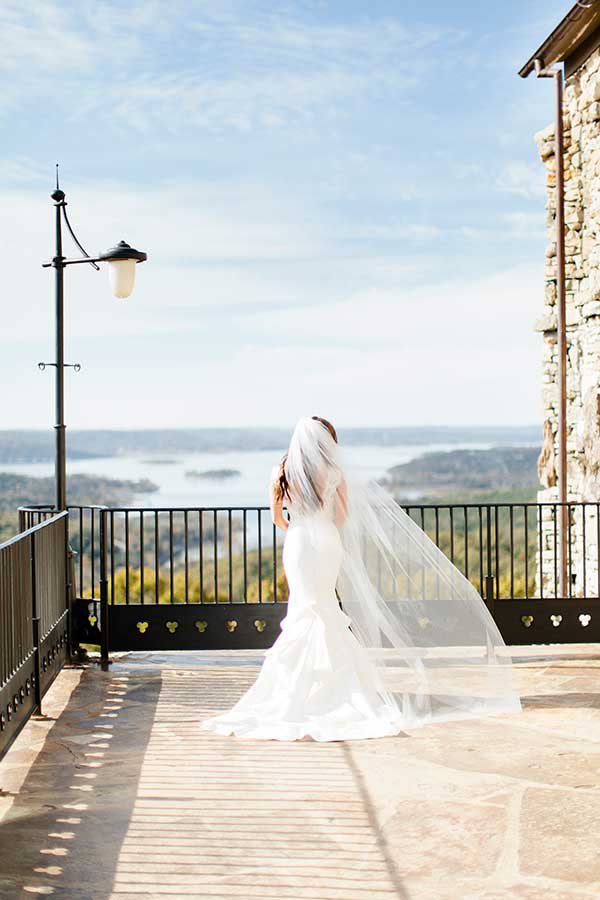 Stephanie adores the Carolina Herrera gown she found in St. Louis and says it still hangs in her closet today. As soon as she tried on this showstopper, Stephanie knew she was done wedding dress shopping.
Photo courtesy Christine Bonnivier Photography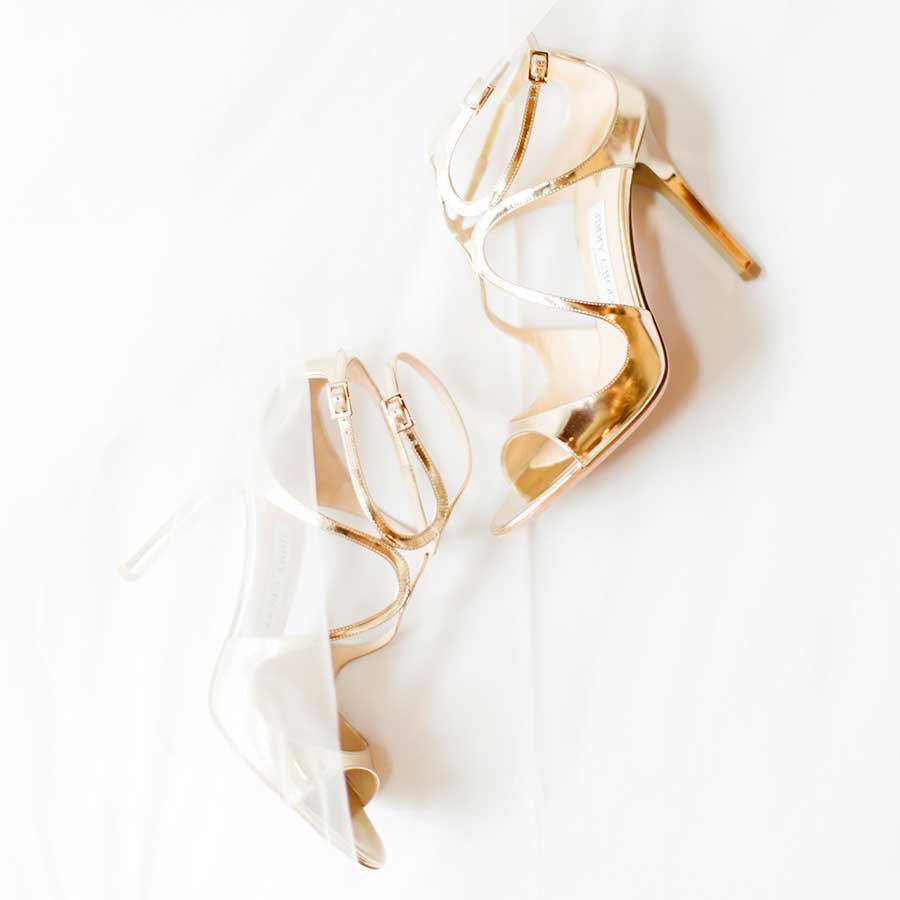 The perfect bridal shoe—a pair of gold Jimmy Choo's—accompanied Stephanie during her walk down the aisle.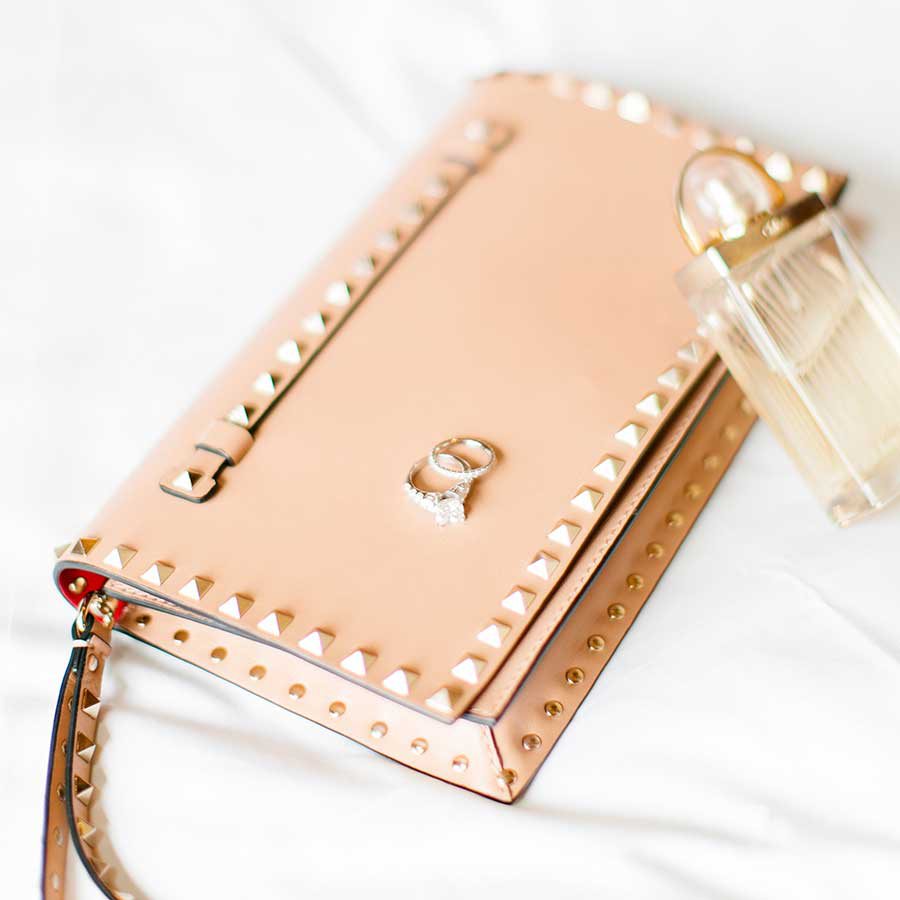 Although the wedding had mostly white decor, the couple selected some gold and rose gold accents, such as this rose gold clutch.
Photo courtesy Christine Bonnivier Photography