Weddings
Wedding Day Balloons by Sydnie Myers
First it was floral arches, now it's all about balloons. Meet Sydnie Myers, who is using this new wedding trend to add a bit of whimsy and elegance to couples' big days.
By Ettie Berneking
Jan 2022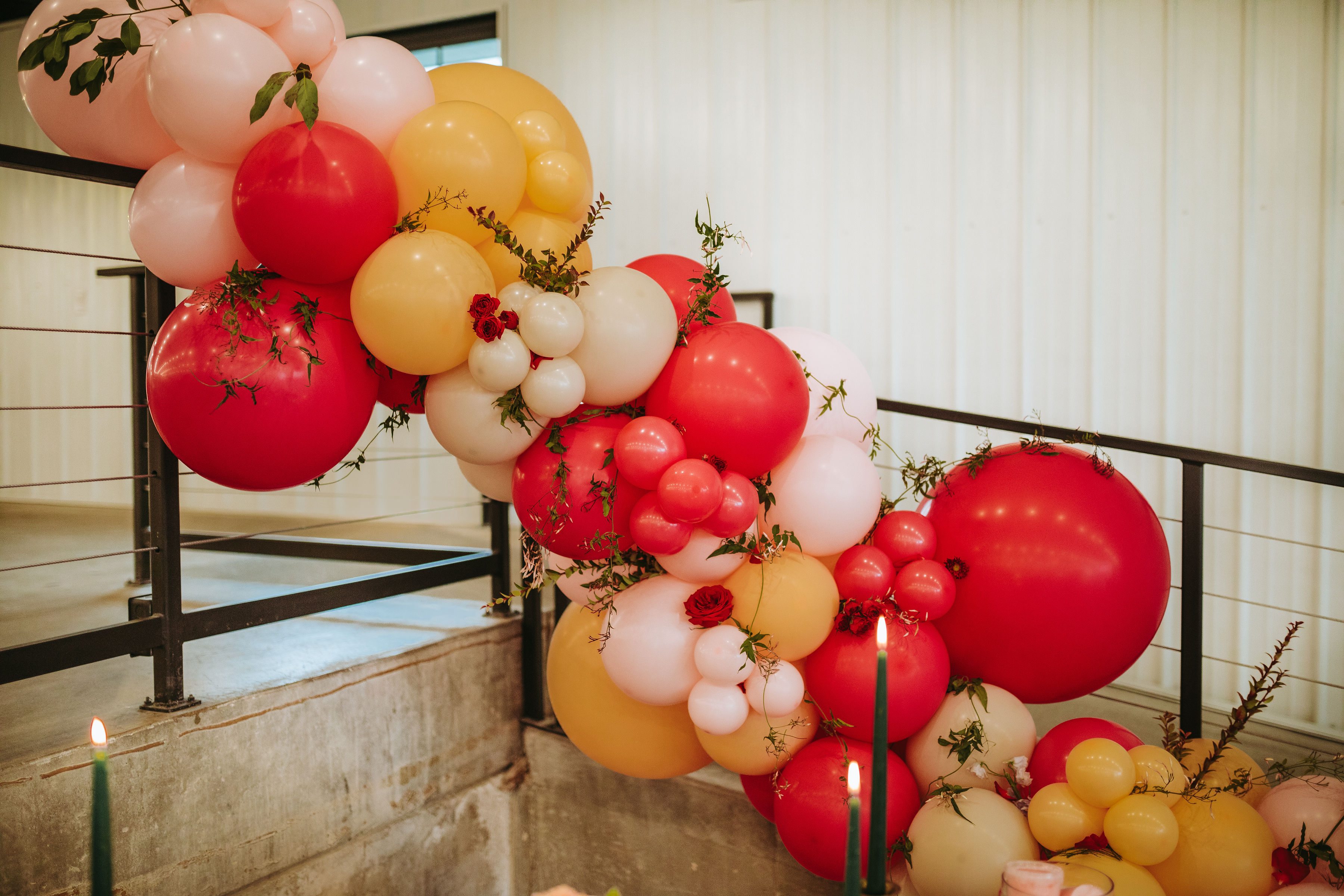 For those of you who loved staging balloons for birthday parties as a kid, you can now add them to your wedding. Of course, this version of the classic balloon brings a whole lot more elegance and wow-factor than those "Happy Birthday" balloons.
The trend started making an appearance in southwest Missouri when Sydnie Myers began creating balloon garlands for friends' anniversary and graduation parties. "I started this about two years ago," she says. "I wanted to stay home with my daughter who is almost 3 years old, and I had made balloon garlands in the past. There wasn't anything like this in the area, and I'd seen it take off in the coasts, so I thought I'd give it a try here."
The idea was an instant hit, and soon Myers launched the event decor part of Dreamy & Darling Creations. Almost right away, friends were reaching out to Myers with requests for her to add balloon garlands to their upcoming events. At first, she added the garlands to anniversary celebrations and graduation parties, but she knew the look would be a great addition to a wedding, bridal shower or reception.
"The great thing about balloon garlands is they're so versatile," she says. "They can be all sorts of sizes and colors, and it's a little less costly than an arch made completely with floral and greenery." Since making her debut into the local wedding scene, Myers has designed and built balloon garlands for all sorts of wedding-related fun, including photo backdrops and arches near the seating chart to add pops of color to the setting.
To create the elevated look she loves most, Myers takes inspiration from nature. It influences her color palettes and the sizes and arrangements of the balloons, but she also gets inspiration from the couples she works with. "I like to have a more catered process," she says. "It usually starts with a conversation with the couple. We go over their color palette or their theme. Maybe they want a boho vibe or they're going more classic." Once she has an idea of what she can create, Myers presents each couple with a cost breakdown, so there are no guesses or surprises.
She also gives them an estimate of setup time, which is usually 45 minutes. Since Myers can begin the construction process off site, she can quickly assemble the garland on site, which she says is a good option for couples with a limited amount of setup time. And if you can't find the balloon color you want, Myers can create custom colors by layering balloons over one another. So dream big, and Myers will bring that dream to life.