Gardening
Mums 101: Tips for Growing and Caring for Mums
As easy and affordable as mums are, there's no wonder so many opt to purchase one or more as fall rolls around. We spoke with an expert at Wickman's Garden Village about these well-known shrubs and how you can get the most out of their blooms.
By Krysten Muench
Oct 09 2020 at 8 a.m.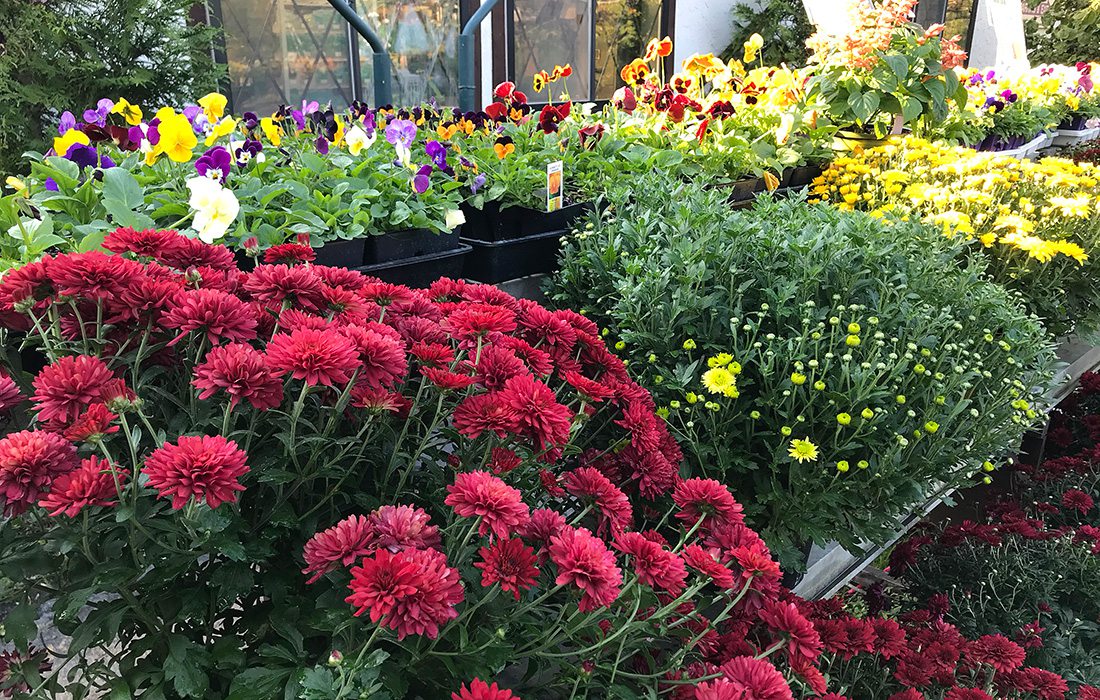 Mums have earned their place in the fall color canon with their bright yellows, burnt oranges and deep reds and purples. These hearty shrubs adorn porches and gardens beginning in mid-September and can last through the end of October and into November, depending on whether they were grown to bloom early or late in the season.
Mum Varieties
For the most part, when you think of fall mums, you're thinking of what is known as a garden mum. Lisa Burkhart, Greenhouse Manager with Wickman's Garden Village, says they are easily distinguished by their many small, cushion-like flowers that don't have much of a center, creating a mounded flower. The other main mum variety is more like a daisy, and as the name suggests, the middle of the flower is yellow like a daisy, with petals extending out from the center.
Planting and Care
Overall, mums are very easy plants to care for, making them a popular choice, even for those without green thumbs. Burkhart says the care varies slightly depending on your plan for the plant.
For those looking to place a few pots on the porch or a patio, partial shade is okay. Just be sure to keep them watered, as Burkhart says the size pots they're typically grown in can easily dry out in a day. If your flowers wilt, it will shorten the life of the blooms.
If you're thinking of incorporating your mums into your garden and planting them in the ground, you'll need to choose a spot that gets full sun. If you want your plants to be in bloom at a specific time in the season, like if you typically host a Halloween party, Burkhart suggests purchasing mid to late blooming plants.

Extend the Life of Your Mums
If properly cared for, it's possible to get your mums to come back the next year. When the plant is done blooming in the fall, Burkhart says to go ahead and plant it in the ground and leave them alone aside from watering. The dead and brown looking material will help protect the plant during the coldest months of winter.

In the spring, when new growth begins to appear, all of last year's dead foliage can be cut away. Give them a little fertilizer and keep them well watered. When the plant is about 6 inches tall, cut off the top inch or so, which Burkhart says will encourage the mums to put out new branches from the base, creating a bushy shape. Then, when the plant is 12 inches tall, cut the tips off again. Just don't make any additional cuts to the plant past mid-July when the bud production begins.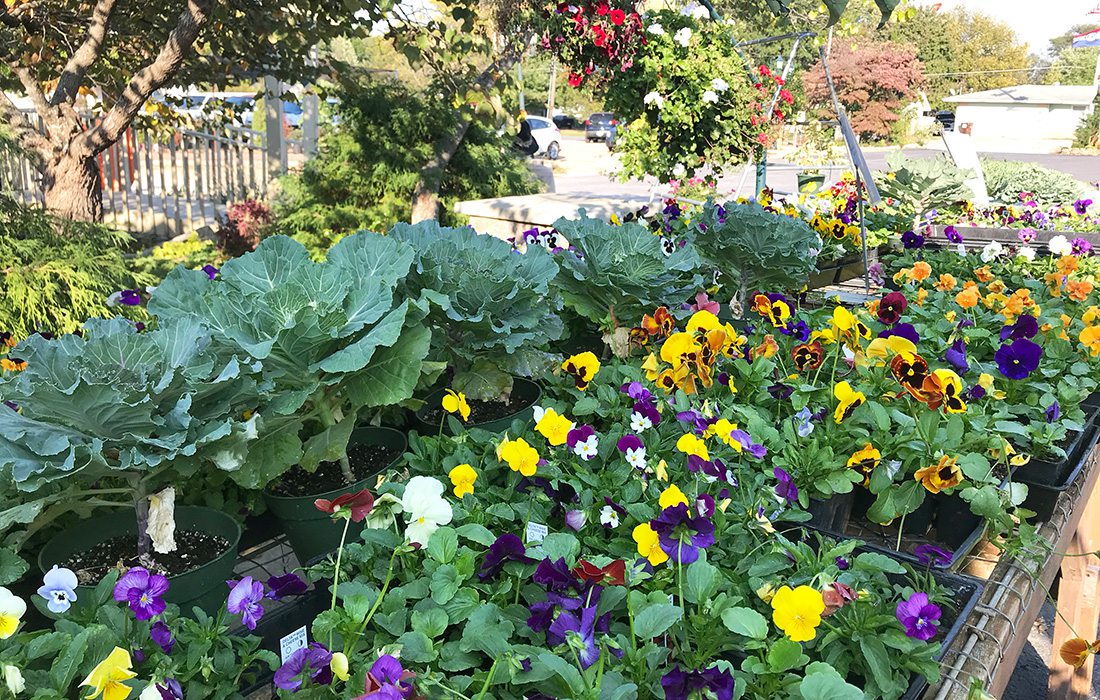 Plants Besides Mums
In addition to or instead of mums this fall, Burkhart suggests considering planting ornamental cabbage, kale or pansies. Like mums, these are hearty plants that can survive through cold temperatures. Pansies can bloom all winter long, which makes them a winter wonder and add a nice pop of color when most everything else has gone dormant.

Where to Buy Mums in Springfield, MO