Gardening
Escape to the Garden for Meditation
For interior designer Gina McMurtrey, gardening became more than just the process of planting seeds and instead became an escape from the chaos of life.
By Haley Phillips
Mar 2020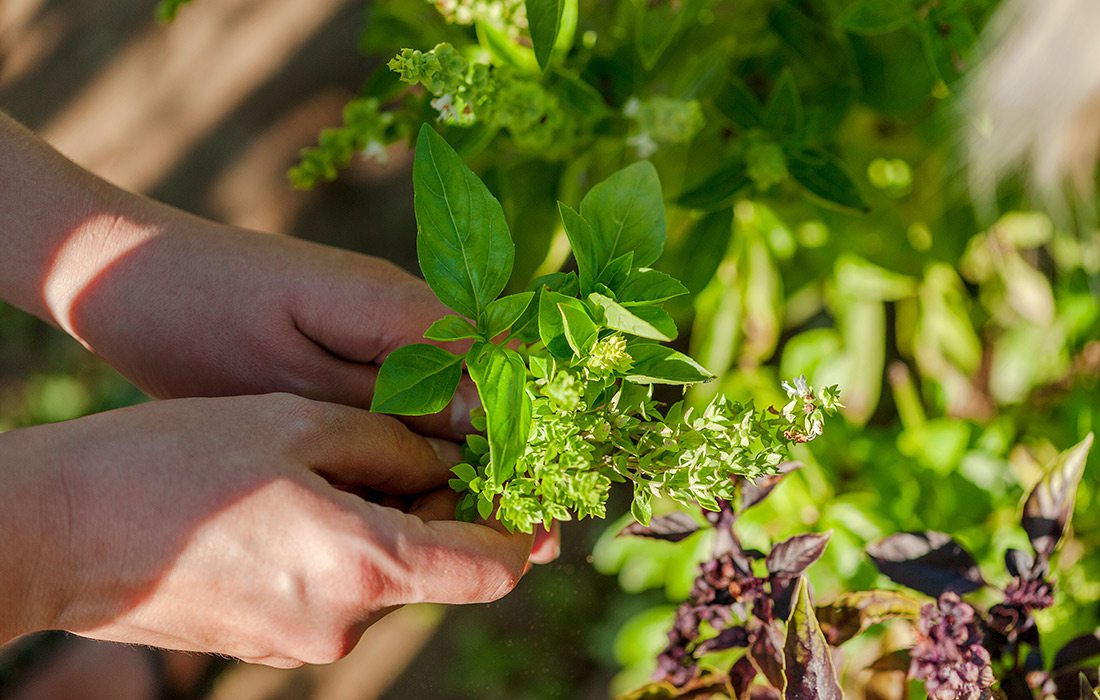 Finding peace and quiet in the busyness of life is no small feat. But in the middle of a garden surrounded by the best that nature has to offer, you can come close. Gina McMurtrey started her meditation garden almost 10 years ago, and it has been a constant place of rejuvenation and restoration since.
As a designer, McMurtrey is used to having a plan, but in her garden, the wilder it becomes, the better. "Just because you don't have control over something, doesn't mean it can't be beautiful in its own way," McMurtrey says. Among the raised beds, you'll find the traditional green beans, carrots and lettuce but scattered throughout are beautiful blossoms of Italian heirloom squash, red okra and peripheral podded pole beans. "Half the time I'm growing vegetables because I like the flowers more than what the vegetables are," McMurtrey says.
Although maintaining the garden is a labor of love, McMurtrey finds joy in the process, often spending hours working in the dirt without realizing it. For those looking to create their own retreat, McMurtrey encourages starting small and incorporating herbs and color for a sensory experience. "Things grow and change, and every single day there's something new," McMurtrey says. "It's the one thing in life that you can't rush; it forces you to slow down and just enjoy the process."
Check out these local backyards for inspiration for your own gardens and outdoor entertaining areas.