Gardening
Upgrade Your Outdoor Spaces with Landscape Lighting
Prep for the coming warmer months by upgrading your outdoor space with the latest in landscape lighting.
By Jenna deJong
Feb 2021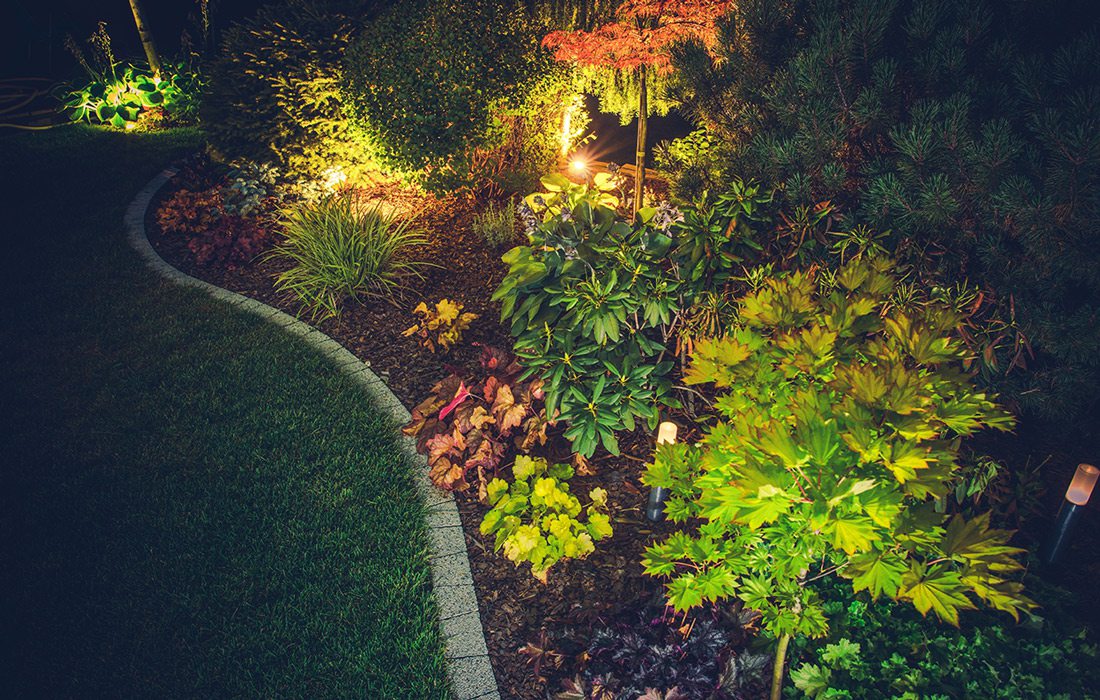 It's so close we can almost feel it: The summer months are just around the corner and when they arrive, we'll once again be in a summer haze filled with grilled food, spritzy drinks and a blazing sun. Start your countdown now by prepping your outdoor space with the latest trends in outdoor lighting. Some local designers weigh in on the latest buzzes in outdoor living and their words are music to our ears.
Out of Sight, Out of Mind
Jeremy Horstman is the owner of Vision Landscape Design & Build, a local landscaping company that has more than 400 clients and has completed 700-plus projects. Horstman says the latest trend he's currently watching is built-in lighting systems. Lighting fixtures like these are usually built into a patio or into a retaining wall and remain mostly hidden. Horstman says these lights are popular because they open up your space, offer a cleaner look and hide wires, which can minimize tripping hazards. They also offer a convenience factor. Horstman says most of these systems operate on a timer and turn on according to the setting determined by the user.
There is one potential drawback to this type of lighting. Since these fixtures are essentially embedded into our outdoor living space, simple maintenance like switching a bulb can become cumbersome. Horstman recommends customers spend a little time thinking about their plan before beginning installation.
Luckily, projects like these could potentially cater to various budgets. Some fixtures are only $30 while others can range between $80 and $100. And depending on the scope of the project, the installation might only take a week. However, if you're looking to upgrade a larger outdoor kitchen area, that might take nearly four weeks.
Add a Pop of Color
Hiding light fixtures isn't the only trend bopping around. "More and more of our customers are adding color changing lights to their properties," says Andrew Denbow, co-owner of Modern Outdoor Lighting. "This gives the customer the option to change the light to go with the season." Customers that choose this option get to dress up their space in red, white and blue for the Fourth of July or red and green for the end-of-year holiday season. The best advice when deciding to go this route? "Less can be more," Denbow says. "Our goal is to keep things simple. Customers want lights everywhere, but often times this doesn't benefit them. One of the coolest things for us is creating shadows on the property."