Things to Do
About Cycle Connect 417
It's well known that the Ozarks has a long list of hidden gems for those who love the outdoors. Cycle Connect 417 aims to highlight everything the area has to offer while providing an inclusive atmosphere for local women to explore these opportunities.
By Michelle Lewis
Jul 2023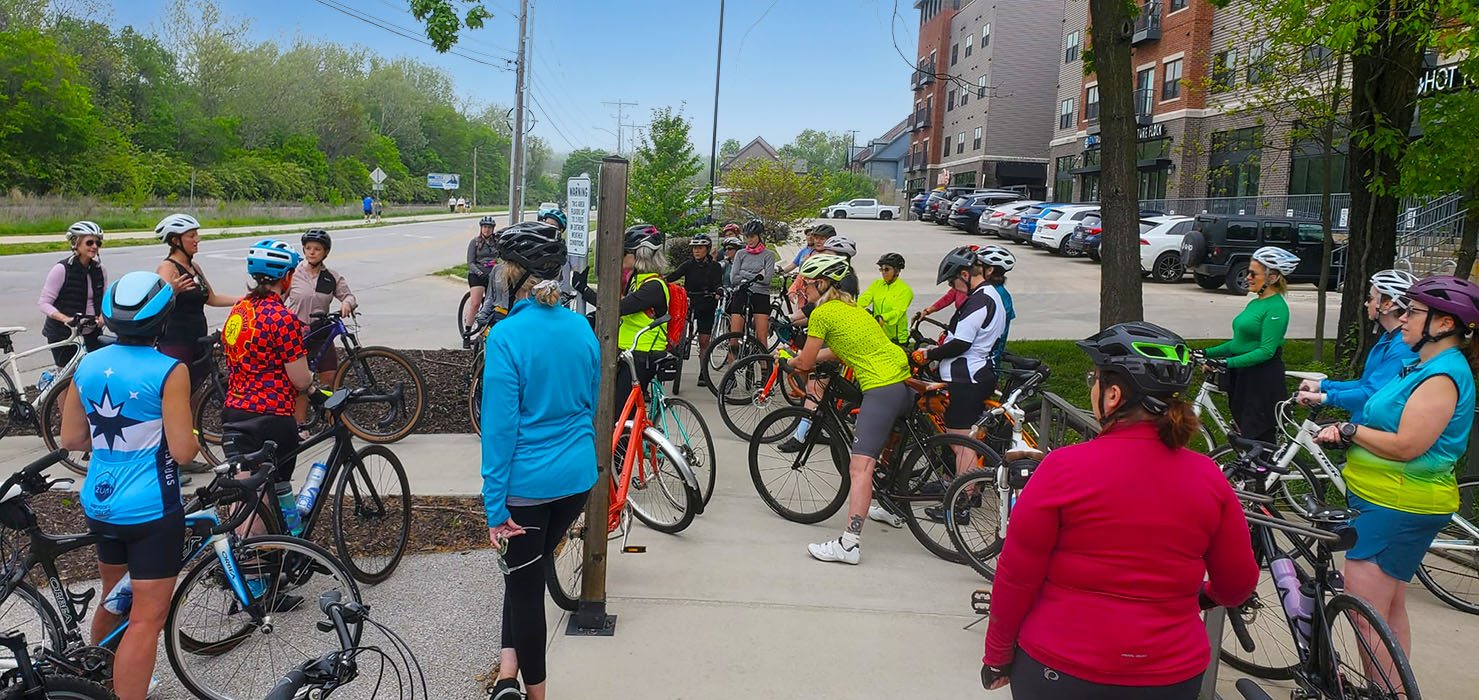 Nearly a year ago, the idea of Cycle Connect 417 was born when a group of women visited northwest Arkansas to learn more about the community's leadership and economy. After hearing from the CEO of the area's women's mountain biking group, Women of Oz, the wheels began turning in Paula Dougherty's mind.
At first it was just an idea, the notion that maybe something similar to Women of Oz in Arkansas could be created in Springfield. Dougherty turned to the other women from southwest Missouri and asked them why they didn't get outside more. Why wasn't there an opportunity for them to regularly enjoy biking together? Pretty soon, they all agreed. Springfield needed an organization for women to bike together, and they were going to be the ones to make the community happen.
However, growing a community of this scale wasn't something that could be done overnight. Dougherty knew creating a successful cycling group built around empowering and encouraging women was something that required strong women to be leading the way. After meeting one-on-one with the CEO of Women of Oz, Dougherty gathered a group of 10 women to make this idea into reality.
These women came from an array of backgrounds and brought together different areas of expertise. "The right people came along and saw our vision," says Dougherty. "Everyone was a perfect match."
It became clear very early on that Cycle Connect 417 was going to be a group for every woman, on every bike and on any surface. The founding members knew there was a large local biking community and wanted to do everything they could to encourage women to join.
"For some women, a giant barrier to getting into cycling is feeling comfortable with who they're riding with," says Angela Jackson, a founding member of Cycle Connect and executive associate at Kuat Innovations. "Women really want to ride with other women."
After months of planning, Cycle Connect 417's first ride was on April 1, 2023. None of the founding members knew how many women they should expect, or if anyone would even show up at all. These worries were blown out of the water when almost 40 women arrived ready to ride—many of whom were attending their first ever group ride.
"I know a lot of women in the cycling community, and I looked around and barely knew anyone," says Jackson. "That told us right away that we were correct in thinking there was a need for this here locally."
Not only did Cycle Connect 417 succeed in bringing together women from southwest Missouri, the organization also succeeded in the mission of supporting local businesses while doing so. With a ride that began and ended at Great Escape Brewery, women could socialize and make new connections while enjoying a glass of locally made beer.
This cycle of support was something Dougherty and the other founders wanted to be at the center of the organization. "When more businesses begin to create cyclist-friendly atmospheres, the cycling community will continue to grow," says Jackson. At the end of the day, the organization exists to expand the cycling community while giving back to the local community and economy.
Cycle Connect 417's signature Connect rides occur the first Saturday of every month. These casual rides welcome riders of any skill level and produce an environment where no riders are left behind. Throughout the month, the group also organizes special rides for those interested in mountain or gravel riding.
In the future, Doughtery and Jackson both want Cycle Connect 417 to influence as many women as it can. "If I had something like this when I first started riding, I could have gained confidence and skills a lot quicker," says Jackson. "You look around at these rides and say this is what empowerment feels like."
Interested in joining Cycle Connect 417 for a ride? Follow the group on Facebook or visit the website to learn more about the organization's events and rides.