Things to Do
Take an Autumn Stroll in Lost Hill Park
Northwest Springfield's Lost Hill Park is an awesome place to bask in the first breath of fall.
By Mariah Hunter
Oct 2022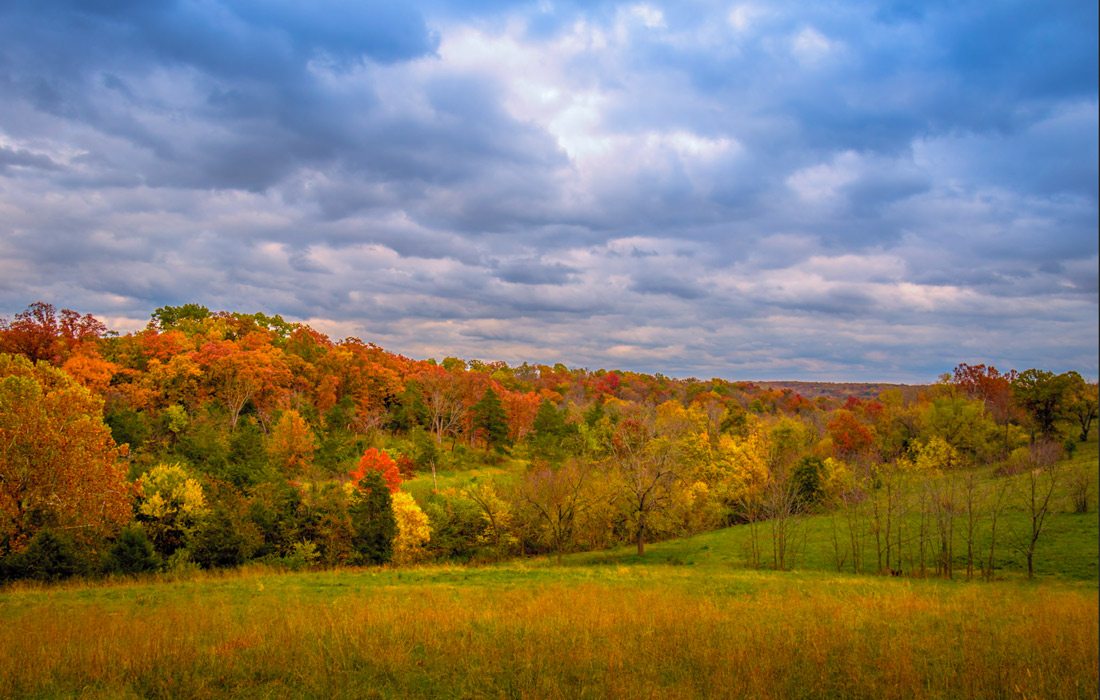 Lost Hill Park just north of Springfield, Missouri city limits is a great place to get lost amongst the dazzling fall foliage. 
Public Information Administrator Jenny Edwards says Lost Hill Park got its name from a portion of the South Sac River that used to flow around the area in an oxbow, an unusual geological formation that makes a river look like a U-shaped lake or pool. When the river changed to its present course, it left behind a "lost hill"—giving the park its name. The park's main attraction is the South Dry Sac Riverbank natural area that runs side by side to the Fulbright Spring Greenway Trail. This 60-acre park has many places to sit and enjoy a picnic and breath in the fresh breeze of fall. 
Lost Hill Park has many unique characteristics that make it so cool to experience. As you stroll the park, you'll notice bluffs, arches, prairies and forest land. There are old farm buildings and several caves, plus you can access the trailhead to Fulbright Spring Greenway. That lovely 6-mile path was named a National Recreation Park by the U.S. Department of Interior in 2022.
Relish in the crunch of crisp fall leaves underneath your hiking boots and experience bikers, strollers, runners and walkers as the park's trail is accessible to all.