Things to Do
Splash the Day Away at Bennett Spring State Park
This is an ode to one of southwest Missouri's best parks. Head to Bennet Spring State Park to fish, hike and camp.
By Katie Pollock Estes
May 2019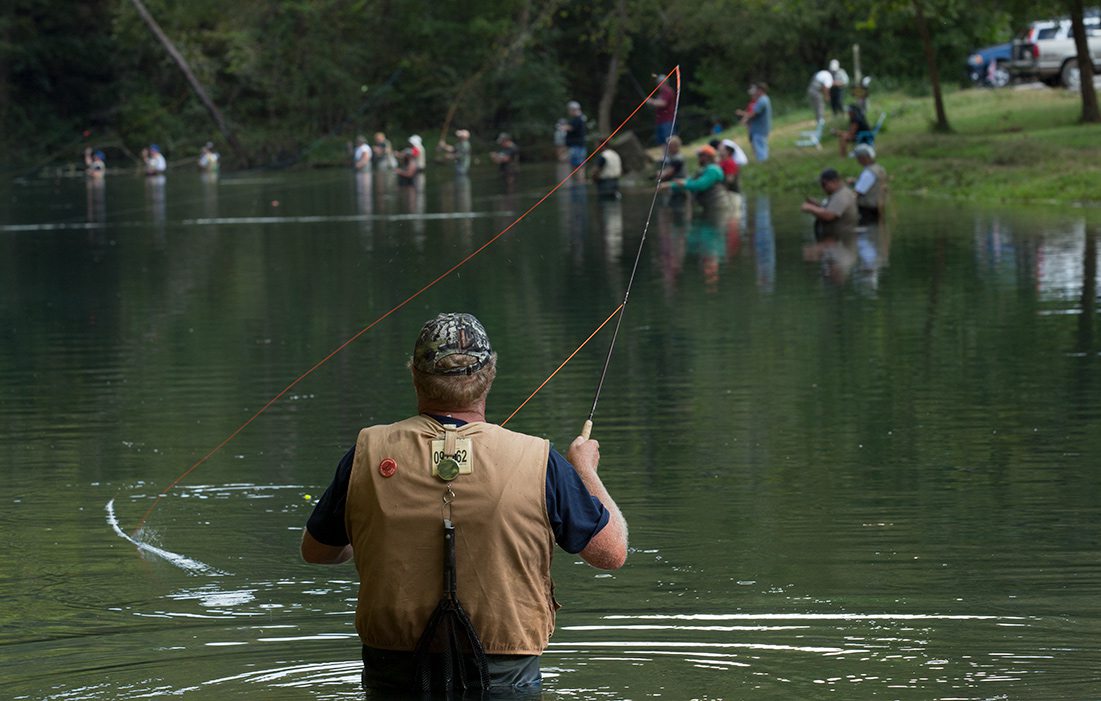 You Can Fish
Bennett Spring State Park is known for fishing. The Niangua River winds through the park, and its spring branch is packed with rainbow trout that are raised in the park's hatchery. It's a fly fisher's dream come true. There's even a store on-site where you can stock up on some fishing essentials.
You Can Hike
There are seven hiking trails that range in length from a quarter of a mile to 7 and a half miles. One trail passes under a beautiful natural bridge, while others offer bluff or river views. 
You Can Stay Awhile
In addition to the park's tent camping sites, simple cabins offer a cozy place to spend the night, so you can get in a full day of park fun without having to factor in travel time. The cabins feature some cooking supplies (so you can bring plenty of snacks and meals) and some even have fireplaces.
Bennett Spring State Park