Things to Do
The Best Places for Scenic Cycling in Southwest Missouri
No matter your level of experience, you can bike through picturesque parts of 417-land this season. Try these routes for changing fall colors you won't forget.
By Michelle Lewis
Apr 2023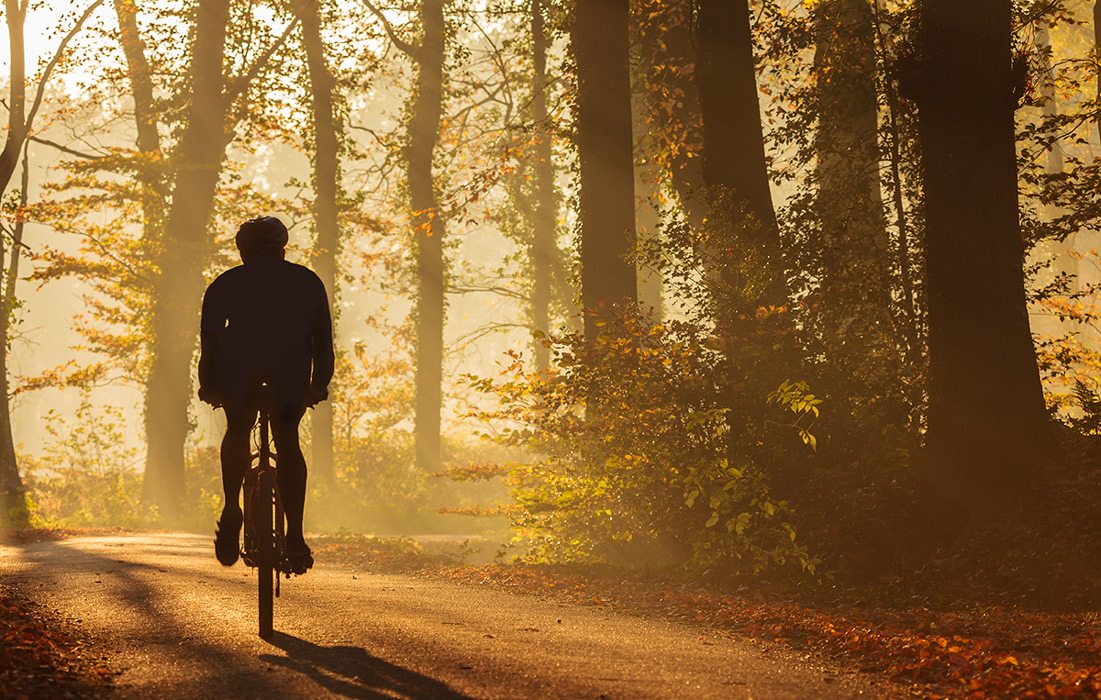 For Cycling in the City 
South Creek Greenway 
The South Creek Greenway Trail is the perfect place to surround yourself with a wide variety of blossoms. For a longer adventure, start your ride at the McDaniel Park Trailhead at National Avenue and Sunset Street and make your way to the show-stopping Springfield Botanical Gardens. Here you'll find dozens of gardens including daylilies, peonies and roses alongside native plants and grasses to make for plenty of scenic views along your peaceful ride.

For the Whole Family 
Jordan Creek Greenway 
Valley Park and downtown Springfield on the Jordan Creek Greenway, a trail that spans over 3 miles through parks and neighborhoods and is comprised of traditional trail and side paths. Weave through dogwoods with branches full of white flowers and pass by blooming bushes paired with daffodils. Continue on the greenway toward Smith Park to find a restored native wildflower area with a variety of native grasses and flowers.

For a Mountain Biking Adventure
Frisco Highline Trail 
Winding 35 miles through scenic Ozarks, the Frisco Highline Trail hosts an abundance of beautiful blooms throughout the spring and summer months. Native to Missouri, the Red Bud and Yellowwood Trees along the trail grow lovely blooms beginning in April and May. Start your ride near the Bolivar trailhead and make your way to mile marker 32 to find a native wildflower prairie where you can view over 300 species including the flowering blue sage.

For a Galloway Day Out 
Galloway Creek Greenway 
Beginning at Pershing Middle School, the Galloway Creek Greenway Trail heads south through Sequiota Park and to the Springfield Conservation Nature Center. Offering panoramic streamside views, this trail is perfect for a spring ride with abundant blooming trees and spring leaves. For those looking for a day-long adventure, Galloway Village along the trail offers a variety of local restaurants and breweries where you can enjoy the spring views from breezy patios.

Looking for More Great Trails?