Things to Do
Take a Relaxing Day Trip to Busiek State Forest
Just 25 minutes south of Springfield, Busiek State Forest makes for an effortless day trip. Here are three of our favorite reasons to make the trek.
By Katie Polluck Estes
Jul 2020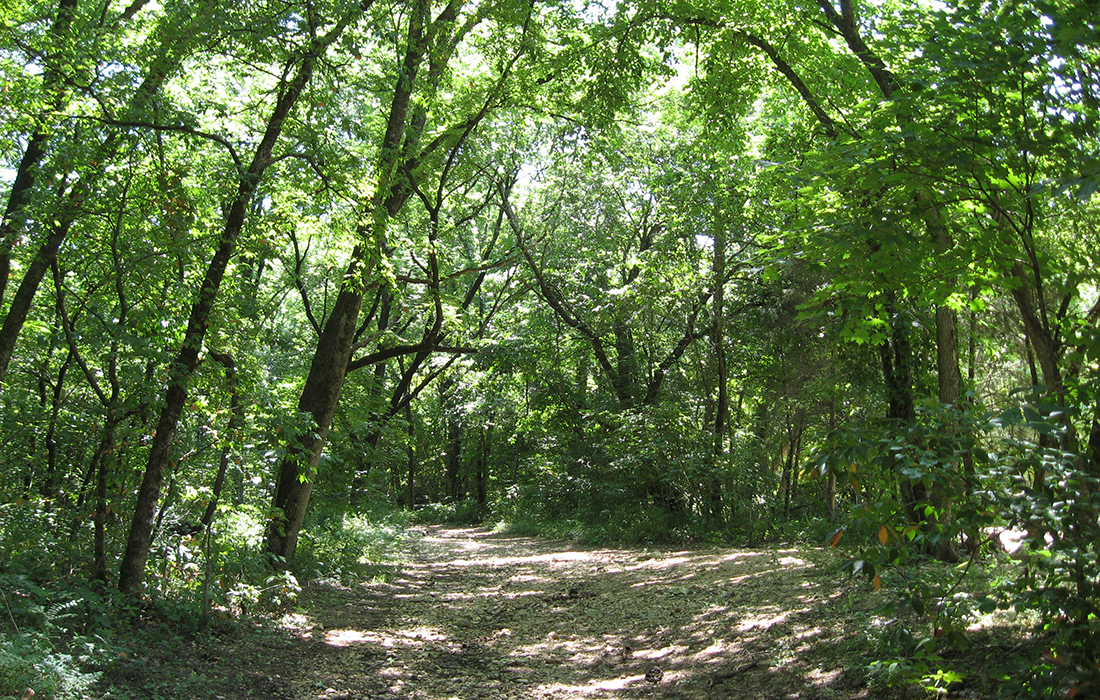 There's Room to Spread Out
The 2,502-acre area has about 18 miles of trails, which means you can practice social distancing while you enjoy the park. Even when the parking lot is overflowing, we've been able to trek in and find a spot for ourselves.
The Trails are Multi-Use
Those 18 miles of trails are meant for hiking, bicycling and horseback riding. For hikers, that means some of the trails might sometimes be a little muddy from wheels and hooves, especially if it has been rainy. But it also means you might sneak a peek at some equine visitors while you're there.
The Streams are Delightful
Here's our lazy little secret: Sometimes we don't even bother hiking and go straight to the stream. The water is clear and cool, and like the park itself there is room to spread out. We have been known to hike up our pants, plunge into the stream and take a short water hike to a quiet gravel bar to spend a few hours wading.