Things to Do
Buff Dwellers Cave
Buff Dwellers Cave is a family-owned tour cave operated since 1927, still considered a hidden gem.
by Sony Hocklander
Aug 2023
Travel Time
100 miles southwest of Springfield
Tough Stuff
The cave can be wet some days, especially after rains. Check Bluff Dweller's Facebook for updated conditions and whether to wear your rain boots.
Itinerary
Kid-friendly activities on site include gem-panning and a visit to the Browning Museum, which showcases minerals, arrowheads, artifacts and more. The cave also has a fun gift shop.
Don't Miss
Watch for cave critters, including one surprise! In addition to salamanders and bristly cave crawfish, look for the one-of-a-kind Bluff Dweller's Cave Duck, an antique duck that's lived in the cave near a naturally formed "duck pond" for 75 years.
Attracting visitors from four states, the Bluff Dwellers Cave in Noel is located near the Elk River and Missouri's southwest corner. It's been a family-owned tour cave since 1927, two years after it was discovered accidentally by Arthur Browning on land where he'd always lived.
One-hour cave tours are guided daily on a first come first serve basis with no reservations required, although tickets can be purchased online. The cave complex has been developed over the years to include a gift shop, a museum and, for kids, a free crawl box that simulates a caving expedition, plus there's a fee-based gem-panning activity. Visitors can also do a Wild Cave Tour to go farther in the cave via a second entrance.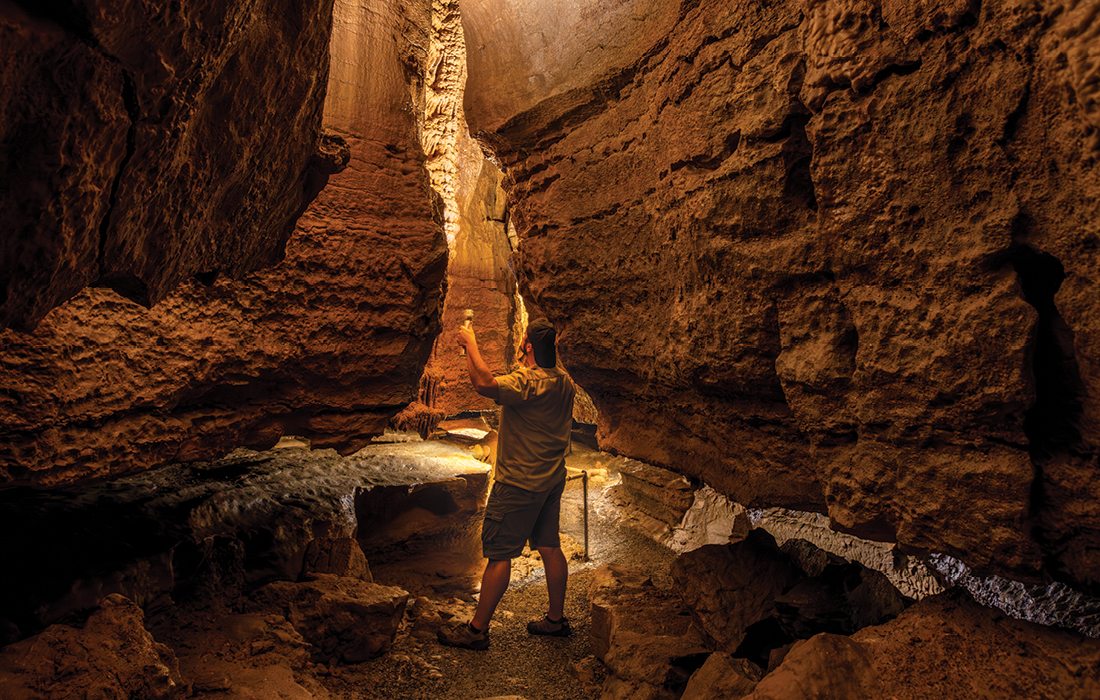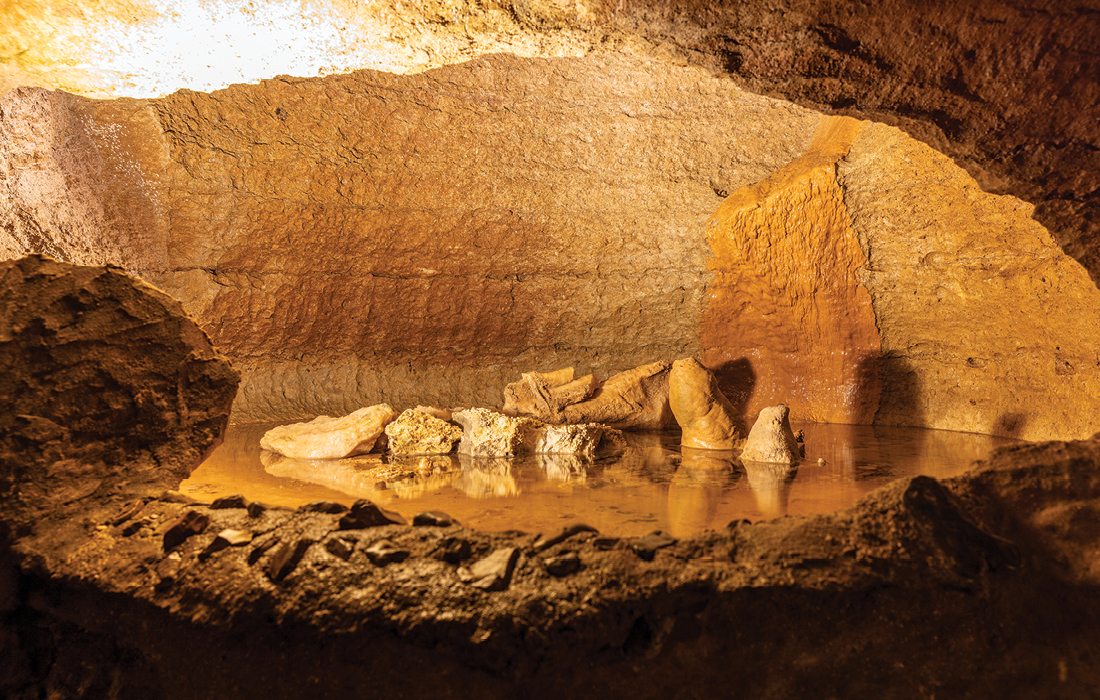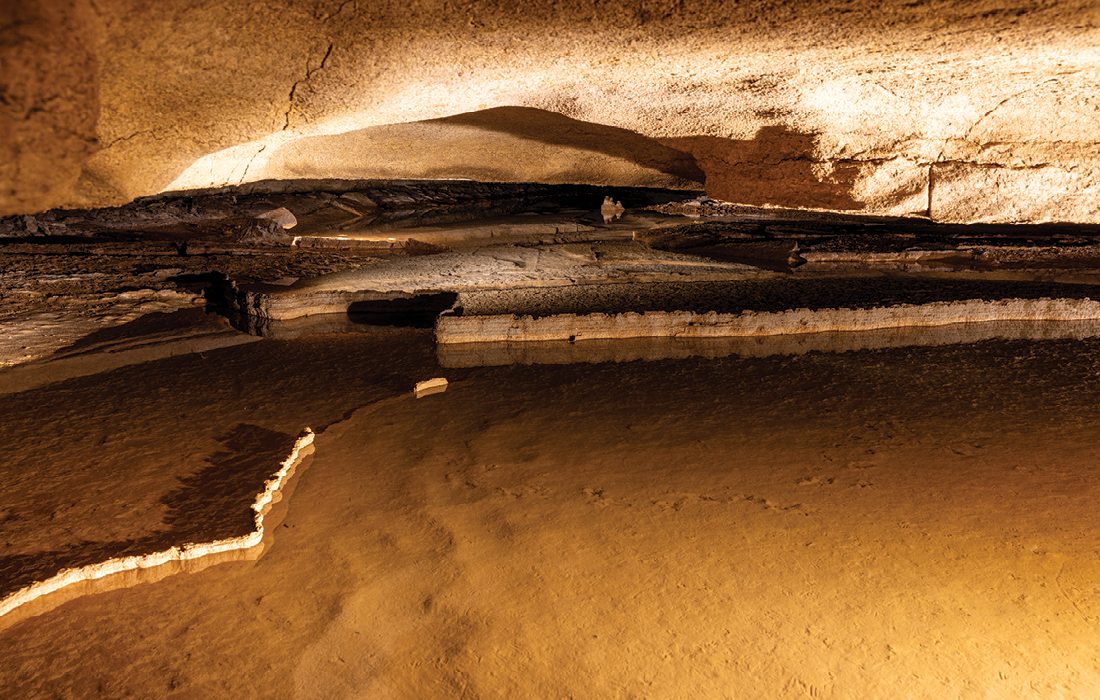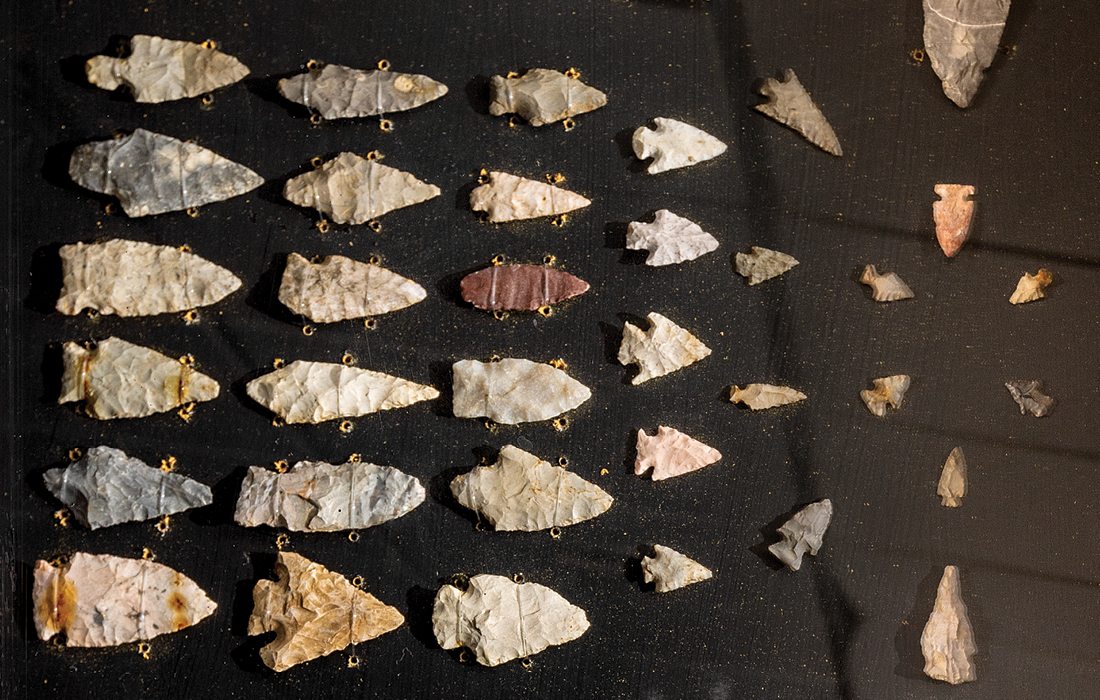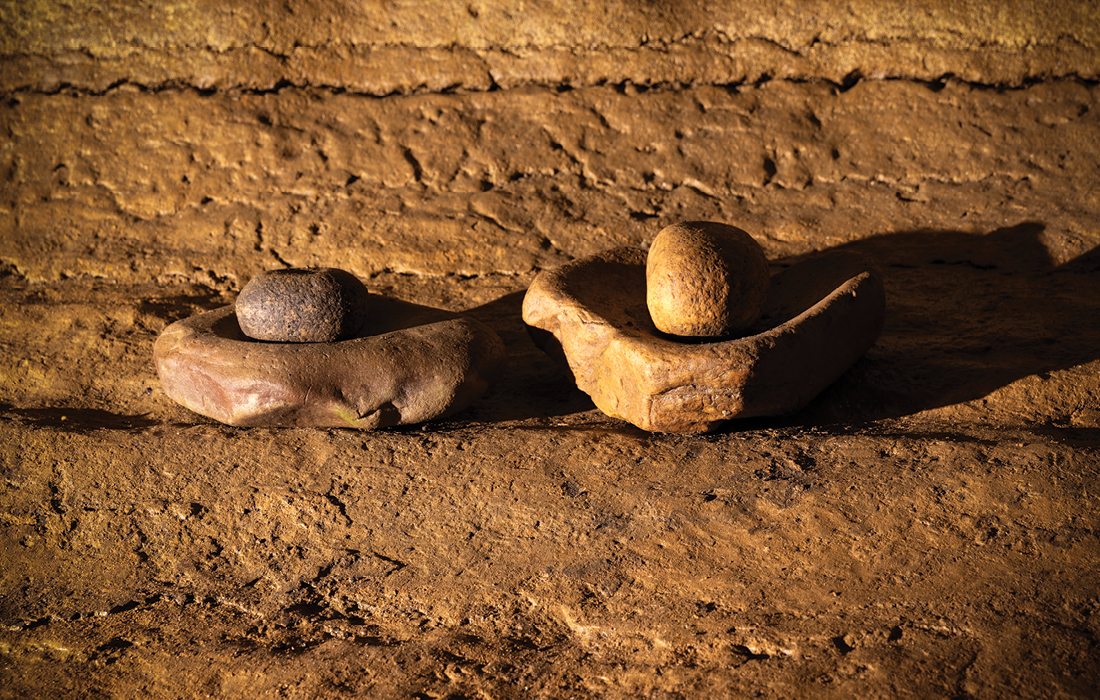 The main tour covers about one-third mile and is relatively flat with few steps, although there are stairs to reach the entrance. Once inside the cave, guides point out fossils and visitors report they often see salamanders. Among the cave's more dramatic limestone formations are a set of draperies they call the Musical Chimes, which, when tapped gently by a guide, makes a drum sound. The 10 Ton Balanced Rock formation is a large, intact section of limestone that must have broken away while the cave was forming and floated to the bedrock below. You'll also see a 75-foot rimstone dam formed over thousands of years—one of the longest known in Missouri. In addition, the cave has many stalactites, stalagmites, flowstone and much more. Included with the tour is a visit to Browning Museum, filled with a variety of minerals, fossils, arrowheads, artifacts and other collections.
The cave's history is interesting too. Owners call it a hidden gem and that's certainly how it began. While checking traps one day in 1925, Arthur Browning felt a cool breeze coming from a limestone outcrop and discovered what he thought could be a small cave entrance. Returning with help to remove rocks and debris—later determined the result of a landslide between 2,000 and 3,000 years ago—Browning turned his discovery into a family business that continues today.
Centuries before Browning's time—and before the landslide—the cave was used beginning 8,500 years ago by Native Americans who lived in family groups under bluffs and in small caves. The people who used the cave, and others like it, were known as bluff dwellers, inspiring this tour cave's name.