Things to Do
Crystal Cave
Crystal Cave, located just 10 miles north of Springfield, was reopened to the public in 2022 and offers some spectacular natural rock formations.
by Sony Hocklander
Aug 2023
Travel Time
10 miles north of central Springfield
Tough Stuff
While the cave features large open spaces, visitors will experience a few low areas that require ducking or crouching.
Itinerary
Families can also enjoy a 9-hole indoor mini golf course, a penny arcade and gemstone mining.
Don't Miss
In the early 20th century, a popular cave formation called The Washington Monument was replicated by the Smithsonian Institution for its Museum of Natural History.
Missouri may be the cave state, but with three closely-located commercial caves in 417-land, Springfield Metro could be called a cave community. The new-but-old kid on the block is Crystal Cave, which reopened to the public in March 2022. Purchased by Californian Dirk Dole, it's managed by yet another cave enthusiast and spelunker with ties to the Herschend family. Duncan Lane, whose stepfather is Bruce Herschend, helped prepare the cave and complex for public tours.
Today, the cave is open year-round Wednesdays through Sundays (with reservations encouraged but not necessary). The one-hour tour experience, in a consistent 59-degree temperature, isn't difficult but does include some occasional low ceilings. It starts by going through old iron gates from Springfield's first jail and ends with an appreciation for the cave's natural beauty. In addition to tours, Crystal Cave has kid-friendly activities including an indoor mini golf course, gemstone mining and an arcade. And for the more adventurous, they offer Wild Cave Tours that go deeper into the cave system. They also partner with Eating the Ozarks for occasional events.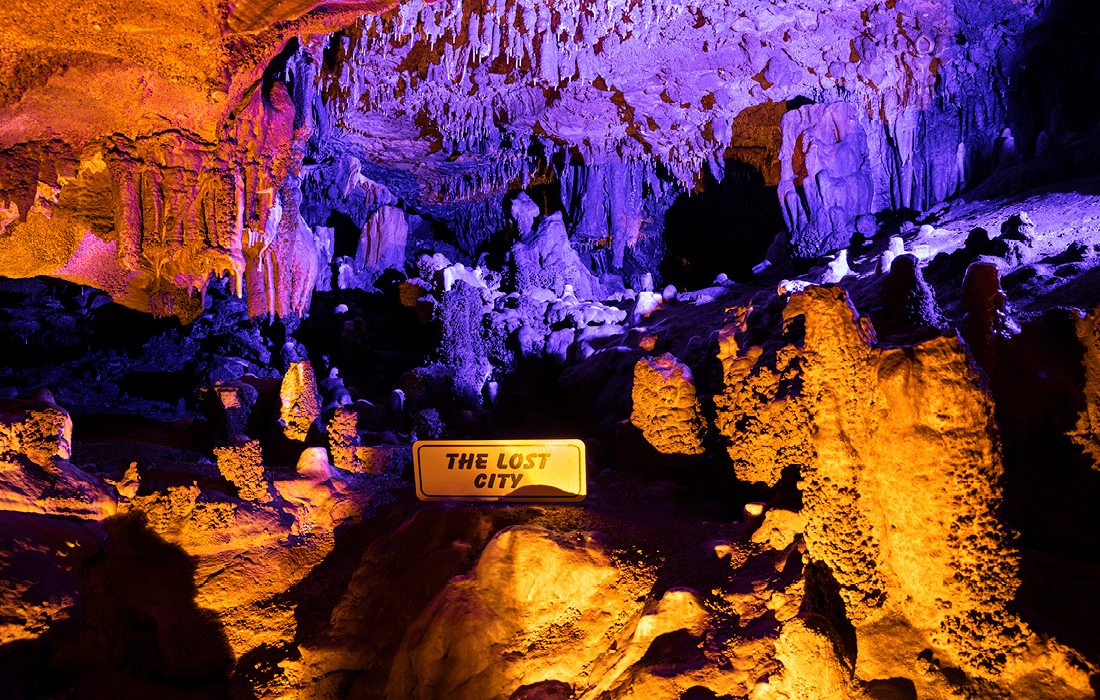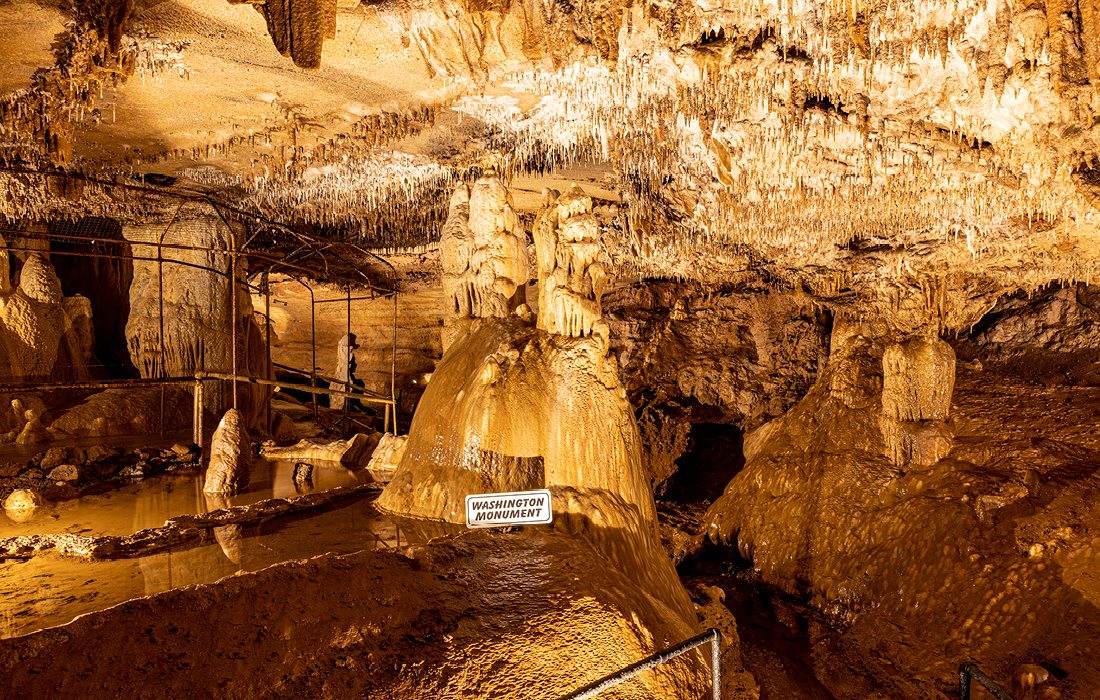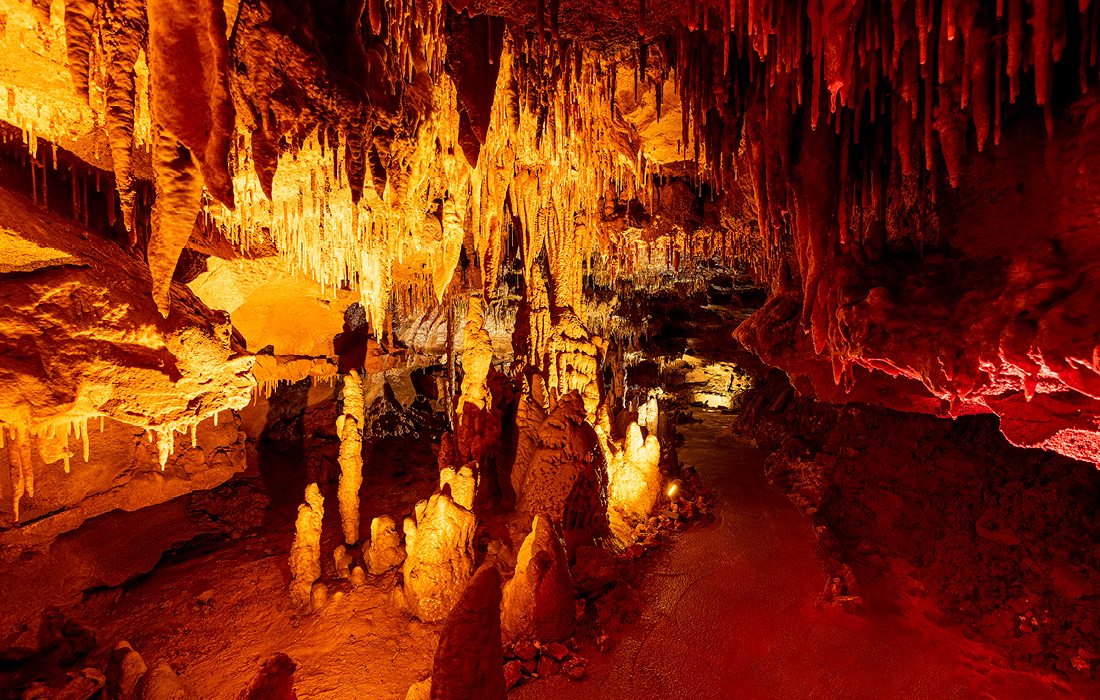 While all large caves have characteristics in common, each is unique including Crystal Cave, where visitors visit multiple rooms and formations with charming names including the Ghost Room (so named for its 13 white stalagmites) and the Concert Hall (a large room with hundreds of soda straw stalactites). One formation, the Washington Monument, was replicated in early years by the Smithsonian Institution for its Museum of Natural History. The Helictite Room is special for its clusters of rare helictite formations. Crystal Cave has more than usual of the gravity-defying often spiral formations. Plus, Lane says, in certain areas of Crystal Cave they have documented three to four inches of stalactite growth in just under 50 years, about six times the average rate of growth for calcite formations.
It's no wonder exploring Crystal Cave has been a local Ozarks tradition starting roughly 130 years ago. While it was likely discovered in prehistoric times, the cave's land was eventually owned by early Ozarkers. Its third owner, English immigrant Alfred Mann, opened the cave to the public in 1893—the second commercial cave in Missouri. It remained operational by the Mann family through 1969, when it was handed off to a friend and eventually sold to Lloyd and Edith Richardson. Lloyd Richardson discovered more cave rooms and formations and continued improving the tour experience. When he died, the cave was closed for a decade until the Dole family bought it in 2021. With Lane's help, the cave reopened for tours, adding one more great adventure.