Things to Do
Marvel Cave
Marvel Cave is one of 40 attractions and rides included with the cost of a pass to Silver Dollar City.
by Sony Hocklander
Aug 2023
Travel Time
50 miles south of Springfield
Tough Stuff
Most of the strenuous tour features walking up and down stairs and ramps. It's not recommended for visitors with heart and lung conditions or weak backs, knees or ankles.
Itinerary
Marvel Cave is included with a ticket or pass to Silver Dollar City where visitors can enjoy rides, dining, crafts, shopping and shows.
Don't Miss
The Cathedral Room, 300 feet below ground level, is the largest cave entrance room in the United States.
If you want to add fun activities to your cave experience, nothing beats Marvel Cave, a hole in the ground that launched a family entertainment empire. Today, Marvel Cave is one of 40 attractions and rides included with the cost of a pass to Silver Dollar City. Sixty-minute guided walking tours are conducted throughout the day in the cave, located near the park's entrance.
Marvel Cave isn't an easy stroll. Visitors first descend 300 feet below ground to the Cathedral Room, the living cave's impressive entrance said to be one of the largest opening cave rooms in the United States. From there, the trail goes up and down stairs and ramps (considered somewhat strenuous) into the heart of one of Missouri's deepest vertical caves, 500 feet below. Don't worry: You won't have to climb all those steps back up! Visitors return to the surface via a cable train installed in 1957.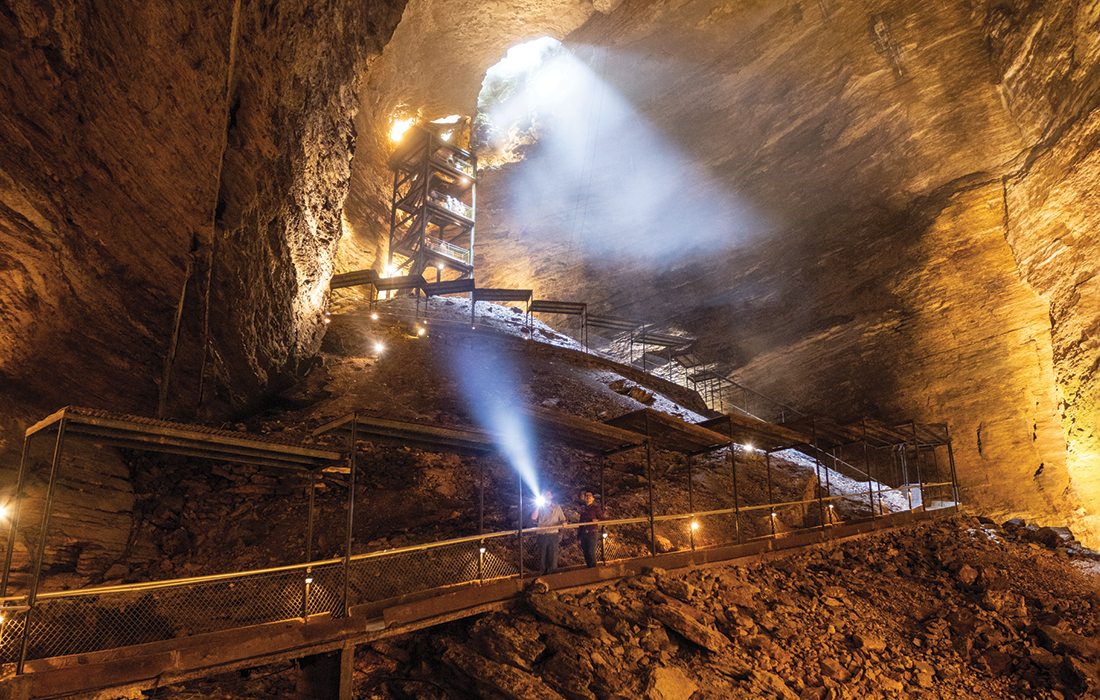 Marvel Cave started out as the main attraction of what would become Silver Dollar City.
Purchase Photo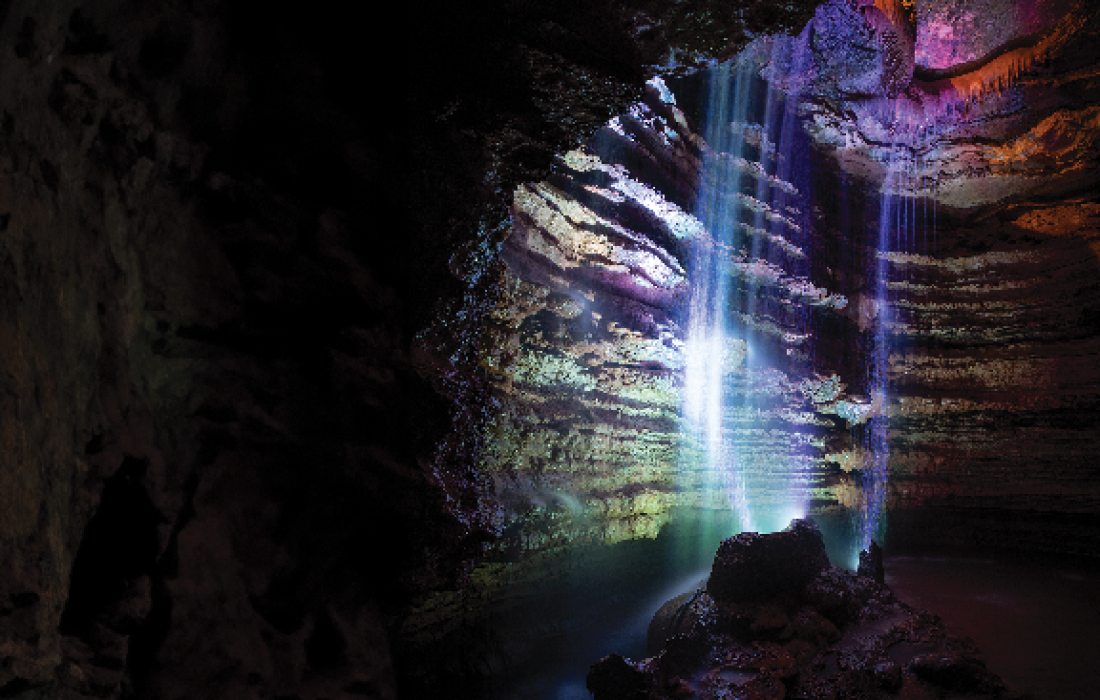 Marvel Cave is one of Missouri's deepest vertical caves at 500 feet.
Photos by Brandon Alms
While today the cave is one of many park attractions, in its commercial infancy it was the attraction. Unlike some of Missouri's commercial caves, Marvel was discovered centuries ago. In 1541, Spanish explorers entered the cave hoping to find riches. In 1869, more explorers searched the cave (known then as Devil's Den) for minerals. They found none but said the cave was a source of marble, inspiring a new name: Marble Cave. Word of the cave's marvels spread in the 1880s, attracting visitors.
In 1894, Canadian William Henry Lynch and two daughters were the first to open the cave they owned to public tours. One visitor was Harold Bell Wright, who famously published the novel The Shepherd of the Hills, luring more people to the Ozarks. Lynch created a road to the cave (now Missouri 76) and the cave became a well-established tourist attraction.
Since no marble was ever found, the name was changed to Marvel Cave. In 1950, Danish immigrant Hugo Herschend, his wife, Mary, and their sons, Jack and Peter, leased the cave they'd visited on vacation from Lynch's daughters to start a family business. The Herschends began to expand the tourist experience. After Hugo died in 1955, Mary and her sons began building a recreated 1880s mining town—an idea sparked by a visitor. Silver Dollar City opened in 1960 around the cave, attracting 125,000 people the first year. From the mouth of a cave, a theme park was born.