Things to Do
Get Custom Bike Gear from Zuni Outfitters
If you're an avid biker, angler, or runner in southwest Missouri, it's time to look the part with custom-made jerseys and gear.
By Jenna DeJong
Nov 2020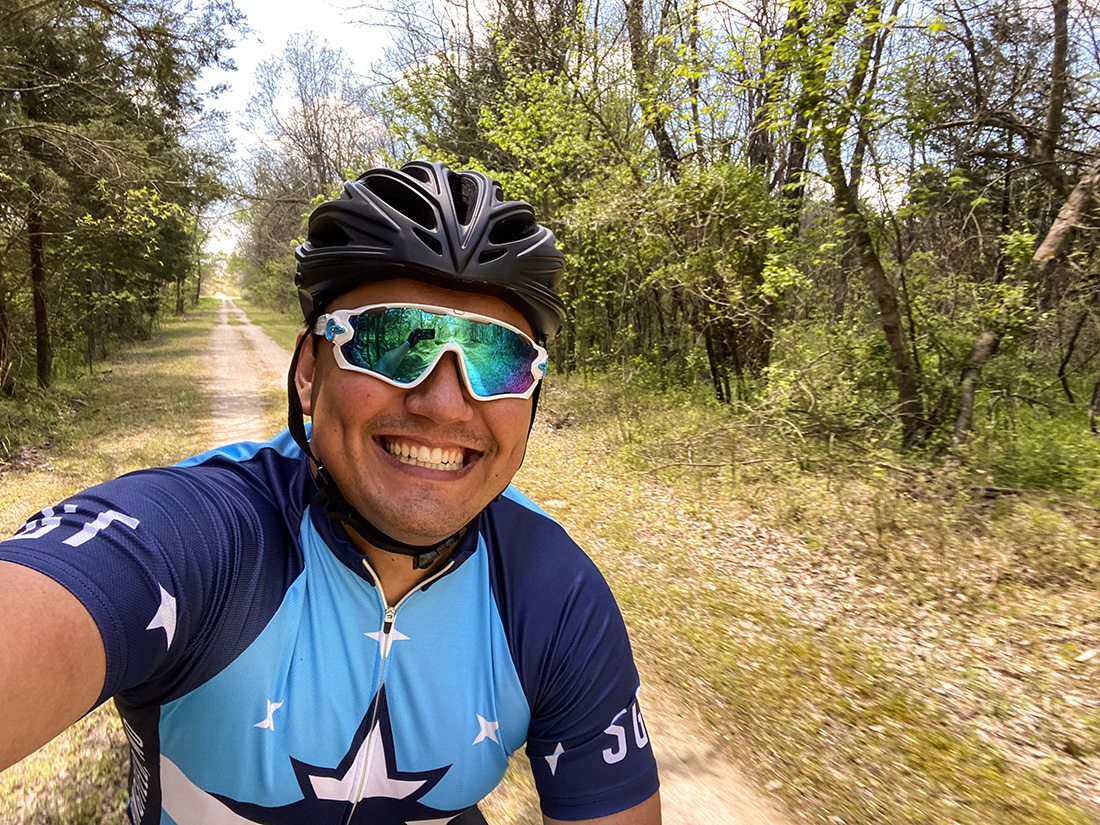 Dustin Kittle's love for exercise began at 10 years old when he visited his first skating rink. At first, he felt a strong dislike for the balancing act of skating, but eventually, he grew to love the sport so much that it led to a 15-year stint in competitive speed skating and traveling throughout the Midwest to compete in meets. In his early 20s, Kittle was competing near Albuquerque, New Mexico, when he got the idea to launch his own speed skating apparel line. During the trip, Kittle began brainstorming his plans for a new business while taking a drive near the Zuni Mountains. It was there he got the idea for what is now Zuni Outfitters (417-501-9044), a locally based outdoor apparel company that got its start selling speed skating jerseys and now sells custom-made products for runners, cyclists and anglers. 

Kittle officially launched the company in 2011 when he was just 23 years old. Since then, the company has evolved to offer products including fishing jerseys and hoodies, running jerseys and shorts, arm warmers, leg warmers, running hats, cycling shorts and cycling jerseys. Out of all the products offered, it's the cycling jerseys that are Zuni's most popular product. Ranging from $50 to $90, each jersey is within budget and designed specially for the client. Once the design process is complete, customers usually have their products within four weeks. Because every product is individual to the customer, Zuni does not currently offer stock items or sell its products in stores. To purchase an item from Zuni, visit its website and inquire about the design process.