Things to Do
Fall Runs and Races in Springfield, MO
Fall runs and races give you a chance to see some Springfield, MO scenery—without melting in the heat. It's one of the best times of year to get out and move those legs, so we rounded up four great options.
By Katie Pollock Estes
Nov 01 2019 at 8 a.m.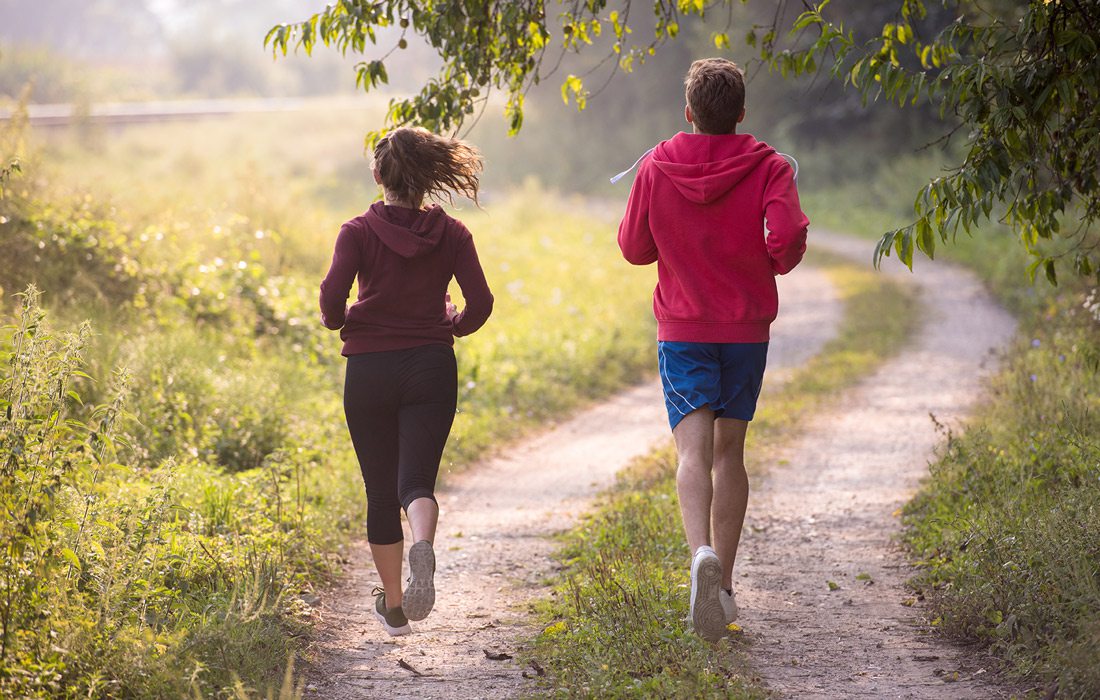 Conservation Marathon and Cohick Half Marathon
When: 7 a.m. November 3
Distance: Half-marathon and marathon
Location: Through Springfield neighborhoods and trails
Register
The View: The race starts at Bass Pro Shops but winds through local trails and neighborhoods with tall trees, lovely lawns and beautiful historic homes before meandering right back to where it started at Wonders of Wildlife. Plus this race is a Boston Marathon qualifier.
Dogwood Canyon Trail Runs

When: 7:30 a.m. November 9–10
Distance: 15K on Nov. 9, 25K and 50K on Nov. 10
Location: Dogwood Canyon Nature Park
Register
The View: When you're running through Dogwood Canyon Nature Park, finding a really great view is a given. The deep canyon is home to pretty pools, rushing waterfalls, lush trees and tons of wildlife. There are difficult hills and water crossings, so pump yourself up for a challenge!
White River Marathon
When: 7 a.m. November 23
Distance: 5K, half-marathon and marathon
Location: Along the White River near Cotter, Arkansas
Register
The View: This course runs along the beautiful White River in Arkansas, just a couple of hours from Springfield. The route is delightfully flat and lacking of tough hills. In fact, there's only 63 feet between its lowest and highest points. This race also happens to be a qualifier for the Boston Marathon.
Turkey Trot
When: 8 a.m. November 28
Distance: 5K
Location: Downtown Springfield
Register
The View: With a route that takes you mostly through downtown Springfield, this race is your chance to enjoy the fresh air while admiring the holiday decorations up on the streets and at local businesses. You can run or walk this race, and there's even a training program you can join to help you prepare. Bonus: You'll get a workout in before overindulging on Thanksgiving turkey.