Things to Do
Visit Missouri's Grand Gulf State Park for An Impressive System of Caves
You get to be the explorer when you visit Grand Gulf State Park, just a little over two hours away from Springfield, Missouri. Visit for the impressive cave system and natural tunnel bridge.
By Jenna deJong
Apr 2020
Lace up your hiking boots and grab your camera: It's time for an adventure. Hiding two and a half hours from Springfield are 322 acres of the Ozarks' fallen ruins. Grand Gulf State Park holds an elaborate cave system with a collapsed roof that dismantled more than 10,000 years ago. There's a reason Missouri is called the "Cave State," and Grand Gulf State Park holds the notion true. Each year, roughly 50–60,000 visitors explore the park to take in the mostly untouched natural beauty. With spring in the air, now's the time to soak in the lush flora.
There are a few payoffs for visiting the area, which was officially claimed a Missouri State Park in 1984. Arguably the biggest reason is the natural tunnel bridge spanning 250 feet with a 75-foot opening on one end and a 20-foot opening on the other end. This bridge is the only standing remnant of what used to be a larger cave, and visitors are welcome to wander underneath, though there is no official trail at the bottom. The trail leading to the bridge is a little less than a moderate 1 mile marked in blue signage. According to the Missouri State Parks website, "the floor of the chasm is strewn with tumbled dolomite blocks that were once part of the cave roof, now collapsed."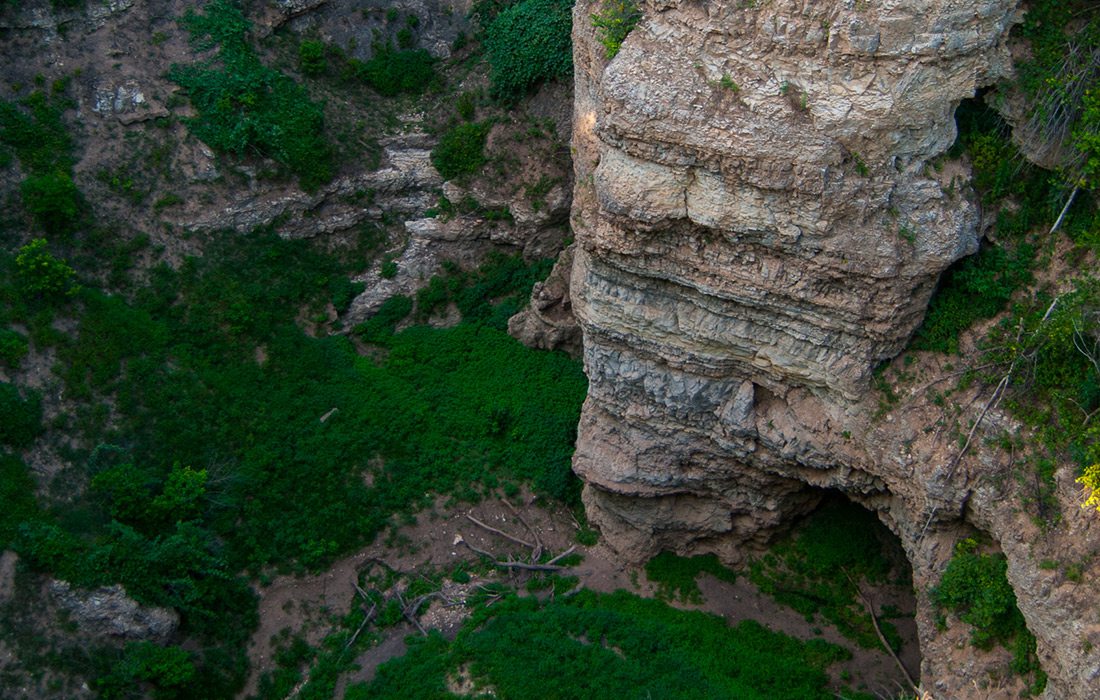 Spring is one of the best times to visit the park, especially after a heavy rainfall. Mathew Kantola, interpretative resource specialist at Grand Gulf State Park, says that a 70-foot waterfall is sometimes visible. "It all depends upon the overall conditions of the area and how much rain has fallen," Kantola says. "If enough water comes into the gulf quickly, the gulf will start to fill up." If you're planning your trip around the waterfall, call ahead and ask about park conditions. Happy exploring!