Things to Do
Visit the Historic Nathan and Olive Boone Homestead
Explore the newly named Nathan and Olive Boone Homestead State Historic Site just northwest of Springfield.
By Jenna DeJong
Jun 2020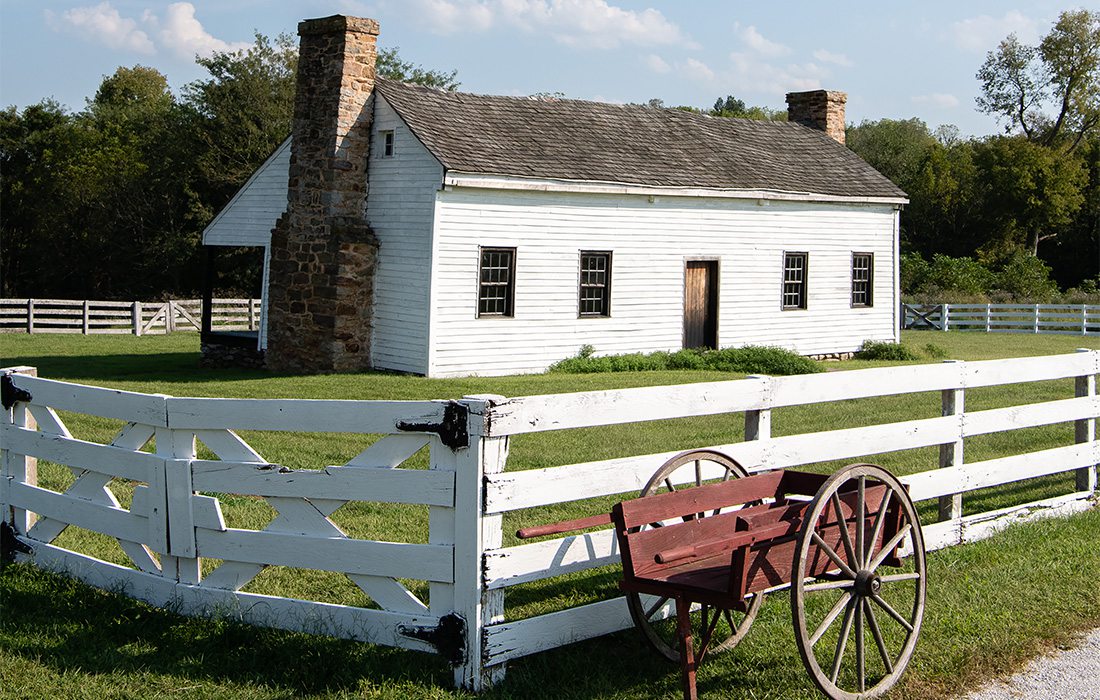 It's a special time in Missouri history: What used to be called the "Nathan Boone State Historic Site" was renamed earlier this year to recognize Boone's wife Olive. According to Mike Busekrus, historic site specialist, the addition of Olive's name brings awareness to the role women played in westward migration. "We often hear of people like Daniel Boone, Davy Crockett, Sam Houston, Lewis and Clark but fail to realize women stood alongside these men as they conquered these dangerous frontiers," Busekrus says in an email.
The 400-acre property is where the last home of Nathan Boone is located, and it's just 30 minutes from Springfield. The Boone family is known as one of the first Missouri families, and in 1850, their home was known as the "Boone Mansion." The home was actually lived in until the 1960s, and it remains the oldest surviving home in Greene County.
Visitors can explore the home and cemeteries, along with trails located on the property including the 1-mile Spring Box Trail, the half-mile Homestead Interpretive Trail and the nearly 2.5-mile Prairie View trail. The property also has a picnic area with grills, and tours are available for purchase and give a glimpse of the Boone family's life.

According to Busekrus, when Boone arrived in Greene County, he was well-known, and Boone Township was named in his honor. While he was away at war, Olive ran the homestead for nearly 20 years. Today, this homestead gives a peek into what their lives were like more than a hundred years ago.