Things to Do
How Kids Can Get Creative in Phelps Grove Park
Now's the time to support a new musical playground that's in the works for Phelps Grove Park.
By Courtney Skornia
Jun 2023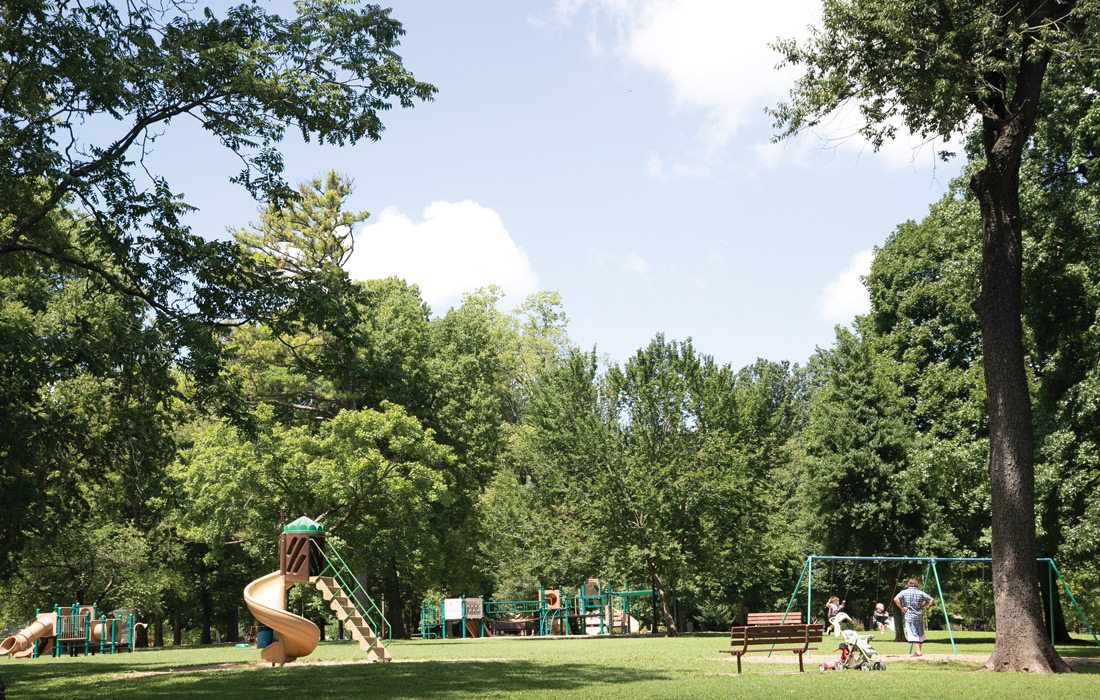 Phelps Grove Park is one of the oldest and most beloved parks in Springfield, known for its large majestic trees. And now, it's getting a modern, musical upgrade. Community Partnership of the Ozarks (CPO), along with the Springfield-Greene County Park Board, plans to build a musical playground to honor the service of Roseann Bentley. 
"Roseann Bentley was a founding member of the CPO board of directors where she served for more than 20 years," says President and CEO of CPO Janet Dankert. 
In addition to her work with CPO, Bentley has been an active member of the Springfield community for the majority of her life. She was elected as the first female Senator from Southwest Missouri, served as Greene County Commissioner for over a decade and has worked endlessly to help children and families throughout the area. "If I could say anything about Roseann it would be that she's a longtime champion for children, so a musical playground is a perfect way to honor her for years to come," says Dankert.
Public information administrator for the Springfield-Greene County Park Board Jennifer Fillmer Edwards worked alongside Bentley and says, "She has been an incredible mentor to so many women in our community, including myself." 
Phelps Grove Park is expected to gain more traffic due to the creation of the new Fassnight Creek Greenway Trail that connects Phelps Grove Park to the Springfield Art Museum. The greenway acts as a transportation corridor for bicyclists, runners, walkers, strollers or any other park visitors. The trail enters Phelps Grove Park and connects to museum grounds and beyond, bringing more people to the portion of Phelps Grove Park. 
The interactive musical playground is the first for the park board and will include a variety of brightly colored percussion instruments in addition to the existing playground. The instruments also have clever names, such as free note flowers, lily pad cymbals, tenor tree and others.