Waterways
Float Beaver Creek in Ava Missouri
Located in Ava, Beaver Creek offers family friendly floating fun that's not too far from Springfield, MO.
By Vivian Wheeler
May 2019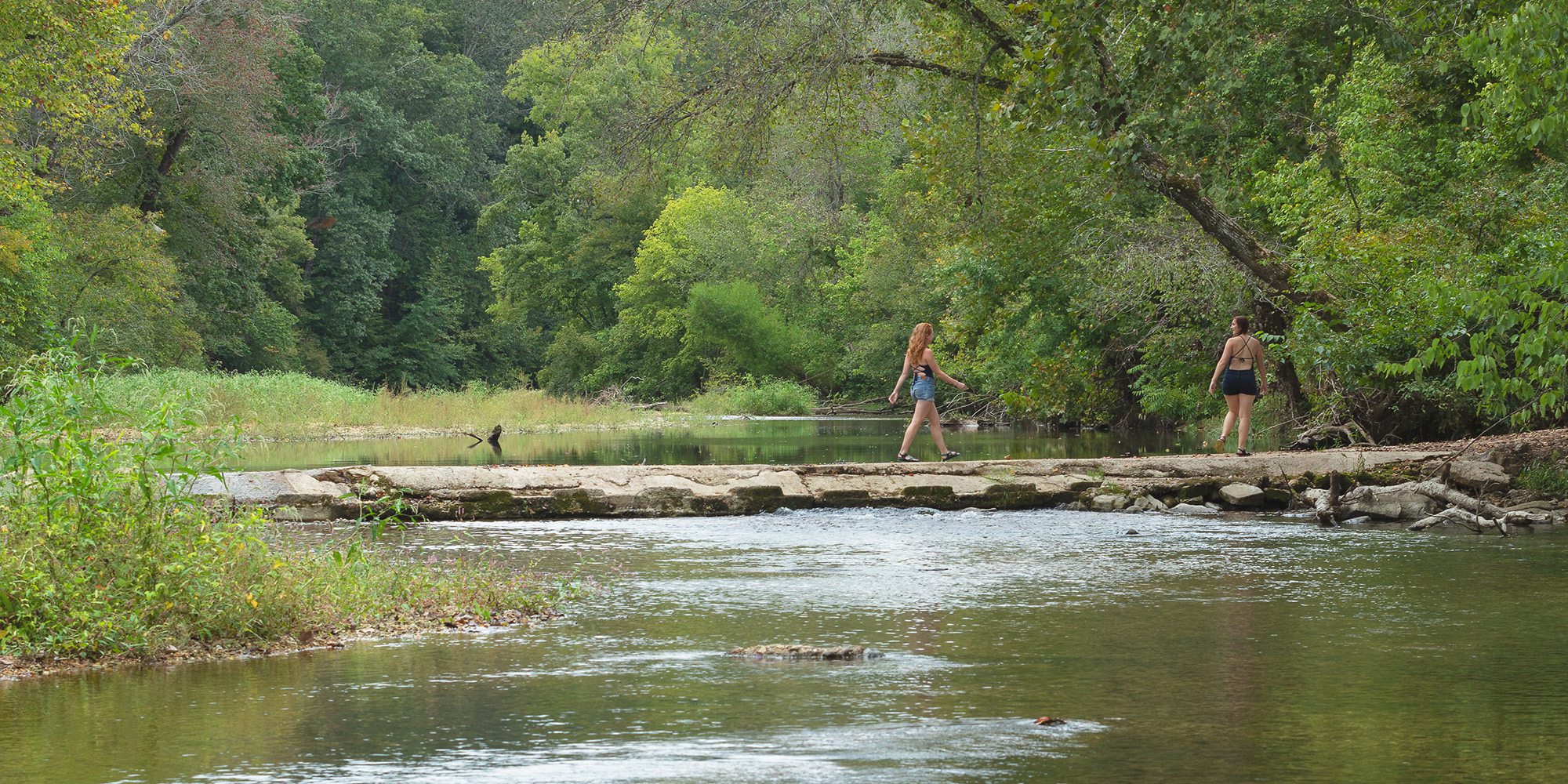 If you're looking for an easy day float not too far from Springfield, look no further than Beaver Creek. Beaver Creek is a spring-fed tributary of the White River that starts near Jackson Mill in Douglas County and snakes 44 miles southwest through the Ozarks, eventually flowing into Bull Shoals Lake. As its name suggests, Beaver Creek is a creek, not a river, so its floating season is a bit shorter than some others on our list. Prime floating season starts in mid-April and runs through the end of June. However, its smaller size also works in its favor, as the river is very rarely crowded. Beaver Creek Canoe Rental, Campground & Cabins is the only outfitter that services Beaver Creek, and they make sure to space out floating parties, so there is a good chance you'll have the river to yourself for at least part of your trip. Another reason to love Beaver Creek is that is tends to be pretty calm. The waterway is not typically frequented by rowdy partiers. 
Beaver Creek Canoe Rental services a 19-mile stretch of the river with several floats. Owner Jan Dougherty's favorite is a 5-mile stretch upriver from the outfitter. Nicknamed the Low Water Bridge Float, this short float offers good fishing, several swimming spots and even a few small bluffs. Depending on your speed, the float takes anywhere from three and a half to six hours, so you don't have to worry about getting up early to get out on the water. And because Beaver Creek is only 55 miles from Springfield, you can easily make it back home to sleep in your own bed. If you want to make a longer trip out of it, Beaver Creek Canoe Rental offers campgrounds and several cabins for rent. Mark Twain National Forest, which is only 5 miles away, offers camping options, as well as lots more to explore. If you're lucky enough to float on a Monday, stop by McClurg General Store at 6:30 p.m. for a potluck supper followed by a traditional Ozarks fiddle jam session.


Beaver Creek Float Trip Recommendations
Low Water Bridge Float | Length: 5 miles | 
Difficulty: Easy
The Ozarks has an abundance of rivers that crisscross the region. Check out the best float trips in Missouri.