Waterways
Float Springfield Missouri's James River
Our hometown river is often overlooked as a floatable river, but thanks to the efforts by the James River Basin Partnership, the James River is once again a viable option for a leisurely paddle downstream.
By Vivian Wheeler
May 2019
Sometimes what you're looking for is right under your nose. That's how we feel about the James River. Its close proximity to Springfield and less-than-stellar reputation means this small-but-mighty river often gets overlooked as a floating option. And we'll admit, there was a while in the 1990s when you probably did not want to be floating on the James; however, thanks to the work of the James River Basin Partnership's effort to clean up the river, the James has once again become a river worthy of floating.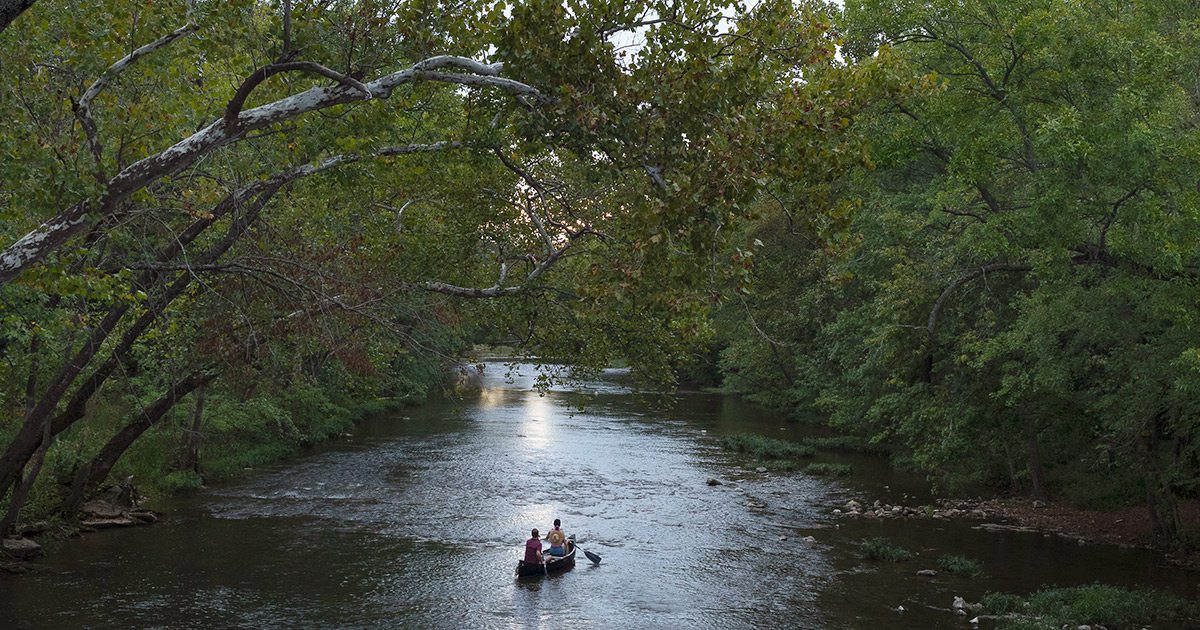 The biggest perk of the James is how close it is to Springfield. Hootentown Canoe Rental & Store is only 40 minutes from Springfield, which means you can be on the river and floating about an hour after leaving the house, which is one of the best parts about living in the Ozarks. Hootentown Canoe Rental & Store offers several float trip options ranging from 4 to 13 miles. Kayaks, canoes and rafts are available for rental, or bring your own and use their shuttle service. We like to float from Shelvin Rock to Hootentown, clocking in at 7 miles. It takes about three and a half hours in a canoe, which makes it the perfect length to knock out of work early and get out on the water on a weekday. 
Weekdays tend to be the best times to be on the James, as the weekends can get quite busy and, at times, a bit rowdy. The James is not spring-fed, so conditions vary depending on recent rainfall; however, under the right conditions the James can be floated all summer long.


James River Float Trip Recommendations
Shelvin Rock to Hootentown | Length: 7 miles | 
Difficulty: Easy
Recommended Lodging
Your own bed! Being so close to home means you can enjoy an adventurous day outdoors before relaxing in the comforts of your own home.
The Ozarks has an abundance of rivers that crisscross the region. Check out the best float trips in Missouri.