Waterways
Where to Take a Walk by the Water in Springfield
These southwest Missouri trails all pass by local waterways and offer scenic views to make your walk feel like a calorie-burning dream.
By Jo Jolliff
Jul 2022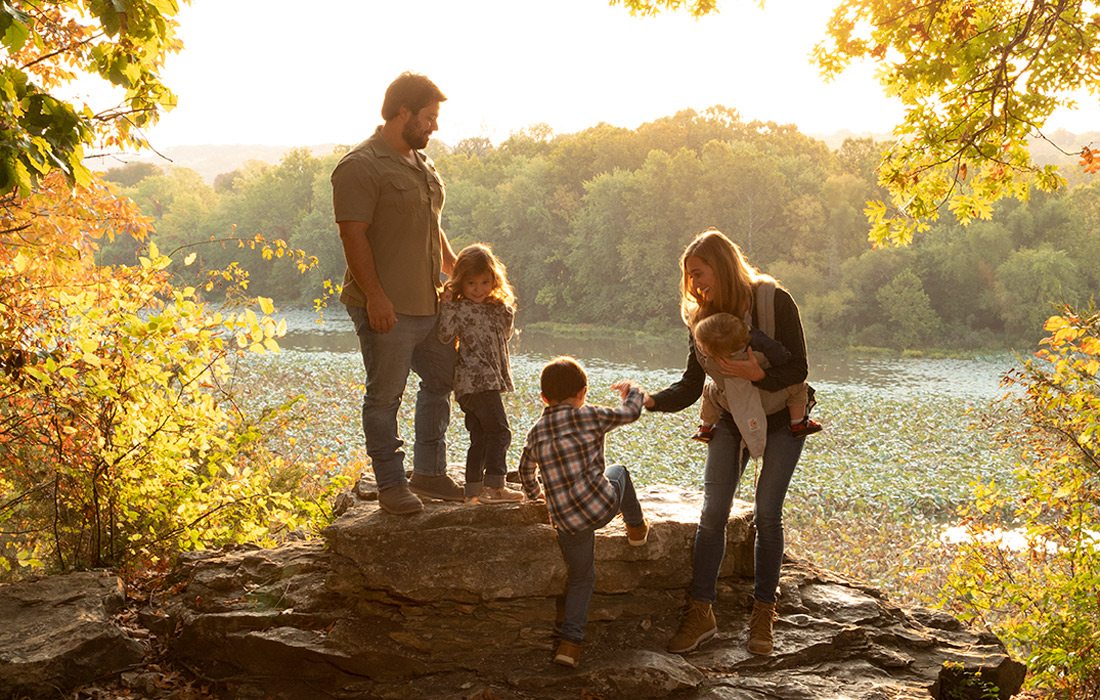 Valley Water Mill Trail
2400 E. Valley Water Mill Rd, Springfield; 417-866-1127
Find peaceful contentment on this 1.5-mile trail that loops around Valley Water Mill, reserved for fishing and walking. The unoccupied water allows you to listen to the water splashing the shorelines and the birds chirping around you as you explore the glades, bluffs and stream beds this trail offers. Find spots to relax, like the fishing piers and boardwalk, as well as places to explore, like the side trails throughout the 12-acre lake with hidden gems like streams, springs, caves and sinkholes. 
Fellows Lake Trail
4200 E. Farm Rd 66, Springfield; 417-840-2965
Fellows Lake offers miles of natural surface trails open from dawn to dusk. You are sure to get your steps in with over 20 miles of interconnecting trails, but you can also find plenty of opportunities for fun off the trail. Stepping off the path leads you down to rocky beaches along the shoreline where you are "shore" to find plenty of driftwood, shells and unique rocks. With pavilions, playgrounds and ice cream cones from Fellows Lake Marina, you won't grow bored in your time meandering along these trails. 
Greater Ozarks Audubon Trail
5324 S. Kissick Ave, Springfield; 417-891-1550
Escape into the woodland surrounding Lake Springfield for a break from the sun beating down overhead. Among the trees, you can cool off in the shade and discover amazing views of the lake. With a wide variety of trails for whatever you're looking to do, whether that be biking, running or simply strolling till you find a nice spot to sit and ponder, there is something for everyone. The best part of the trail sits at the highest point, Eagle Point, overlooking all of Lake Springfield.
Lake Drummond Trail 
2400 S. Scenic Ave, Springfield; 417-891-1515
This spot's perfect for meandering; if you're looking for a more landscaped area, not-so-deep in the woods, the trail at Nathanael Greene Close Memorial Park around Lake Drummond is for you. Half of the loop around the lake is the South Green Greenway and the other half is the Lake Drummond Loop. Here, you can find just as much wildlife and plants as on the other trails, but with paved paths, sure to keep your tennis shoes clean. The .7-mile trail loops around the lake and features hidden gardens and spots to stop and reflect along the way. The water serves as the perfect backdrop for a peaceful walk.