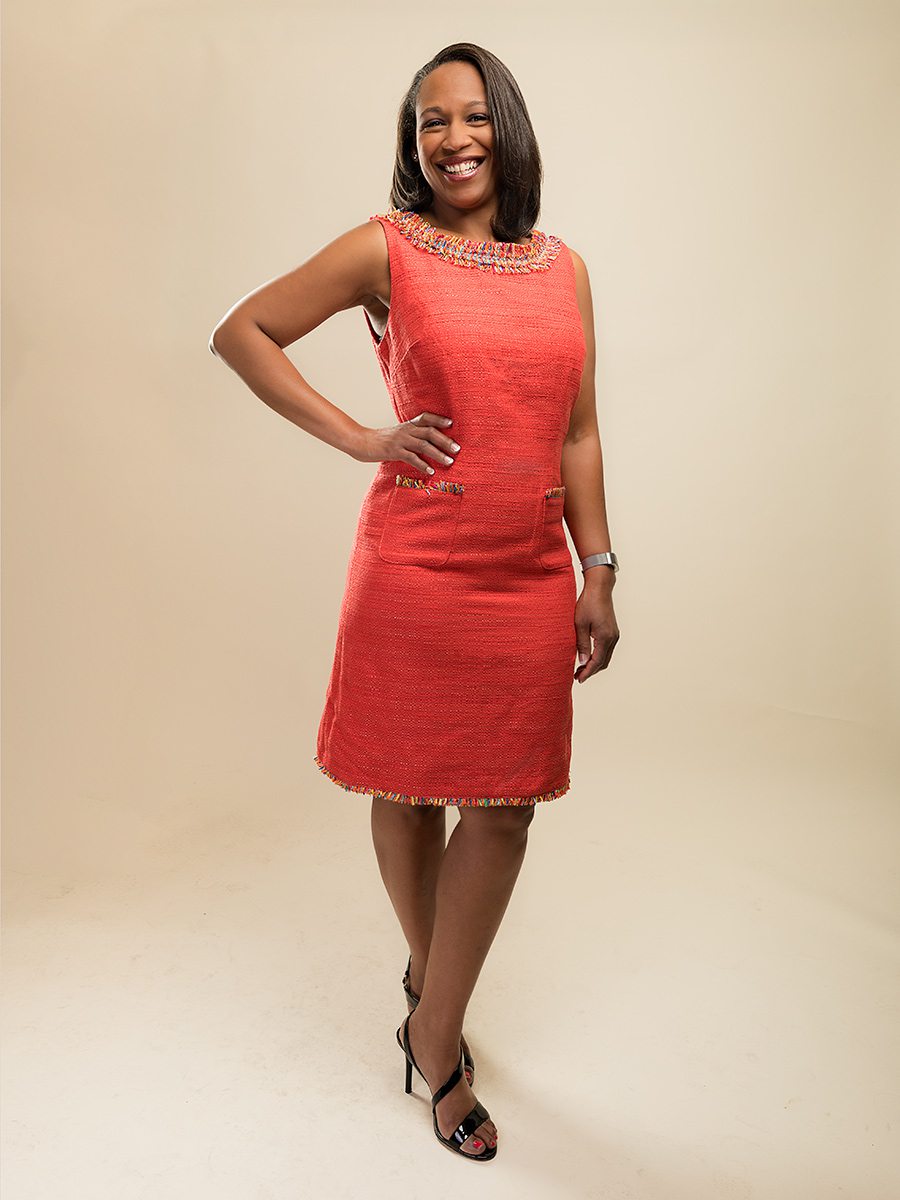 Springfield
Gynecologic Oncologist, Mercy Hospital
Charity: GYN Cancers Alliance (GYNCA)

---
The woman who receives the most votes during online voting and has the biggest crowd at the event will be able to donate a portion of the Indulge event ticket proceeds to her charity. The winner will be announced during Indulge.


Do you volunteer, or are you involved in any philanthropic or community organizations? If so, what are they, and what do you do?
GYN Cancers Alliance (GYNCA) provides emergency financial assistance to many amazing southwest Missouri women who have found themselves undergoing cancer treatment for gynecologic cancers.  Treatments often take a toll on more than health, and GYNCA seeks to support those affected through survivor mentoring, support groups, education for patients and caregivers, as well as supplemental financial support for often overlooked necessities like fuel cards to help get to treatments.  
As a supporter of GYNCA, I have the privilege of participating in fundraising, speaking at this September's Teal to Heal- An Evening of Arts & Entertainment, and serving as a caregiver in Springfield. 


What do you think makes a woman beautiful?
The model and philanthropist Iman stated, "Beauty is being comfortable and confident in your own skin." God created us in his very own image and beauty is in each of us. Albeit subjective, I find beauty in; the strength of survivors like my mother and aunt, genuine smiles, a confident way a woman carries herself, and in the reflection of adoration of those that love her. 


What has been your proudest moment? Or, what are you most proud of?
It is more than a moment. I am proudest of my children who, daily, continue to motivate me as a mother and a physician.


What was one particularly defining moment in your life? A life-changing moment.
As a teenager, I had the difficult experience of both understanding the fragility of life as well as having to take on responsibilities that my parents, both very ill, could no longer do. I found strength in necessity that I did not know existed.  To this day I understand we can all push ourselves a little further.


When you were a child, who did you think was the most beautiful woman? Why?
My Grandmother: A generous mother and wife who found the time to actively pursue mission work around the world while continuing activism for civil rights domestically. I aspire to serve others as she has served and inspire my children to believe their passion is a guiding light.  


What advice would you give to a young girl about being beautiful?
Beauty begins in your soul. If you are happy with who you are your eyes and smile will deliver the story others will love to see.


What is your biggest source of inspiration?
My family.


Where do you find beauty in 417-land?
Being in the Ozarks, I like to jog on various trails to take in the scenery. During spring, the lush green backdrop, along with the amazing sunrises and sunsets take my breath away.


What do you think is the biggest issue or challenge 417-land is facing right now, and how would you tackle it?
Divisiveness; it is plaguing more than our local area. In my immediate family, we have dark skin, light skin, conservative and liberal, and those who have faithfully served their country in the military in law enforcement yet support of any one of those attributes lately results in being at odds with the other. We are each more than the color of our skin, who we vote for, or any other belief we hold. I see that getting to know someone you disagree with may help more than hurt. I have electively pursued challenges that met barriers in attributes like gender and race. I will continue to work to set the precedent, so these challenges are less burdensome for my children and their generation.


Fill in the blank: Friends would describe you as "The ______ One."
Friendly


See the winners in the September issue!
Get to know our 10 Most Beautiful even better. Then, watch them walk the runway at 417 Magazine's Indulge on September 13 at Oasis Hotel and Convention Center.