Weddings
Local Floral Trends
We dug up the details and picked a few popular floral trends we've seen blossoming in this year's weddings.
By Jenna deJong
Dec 2017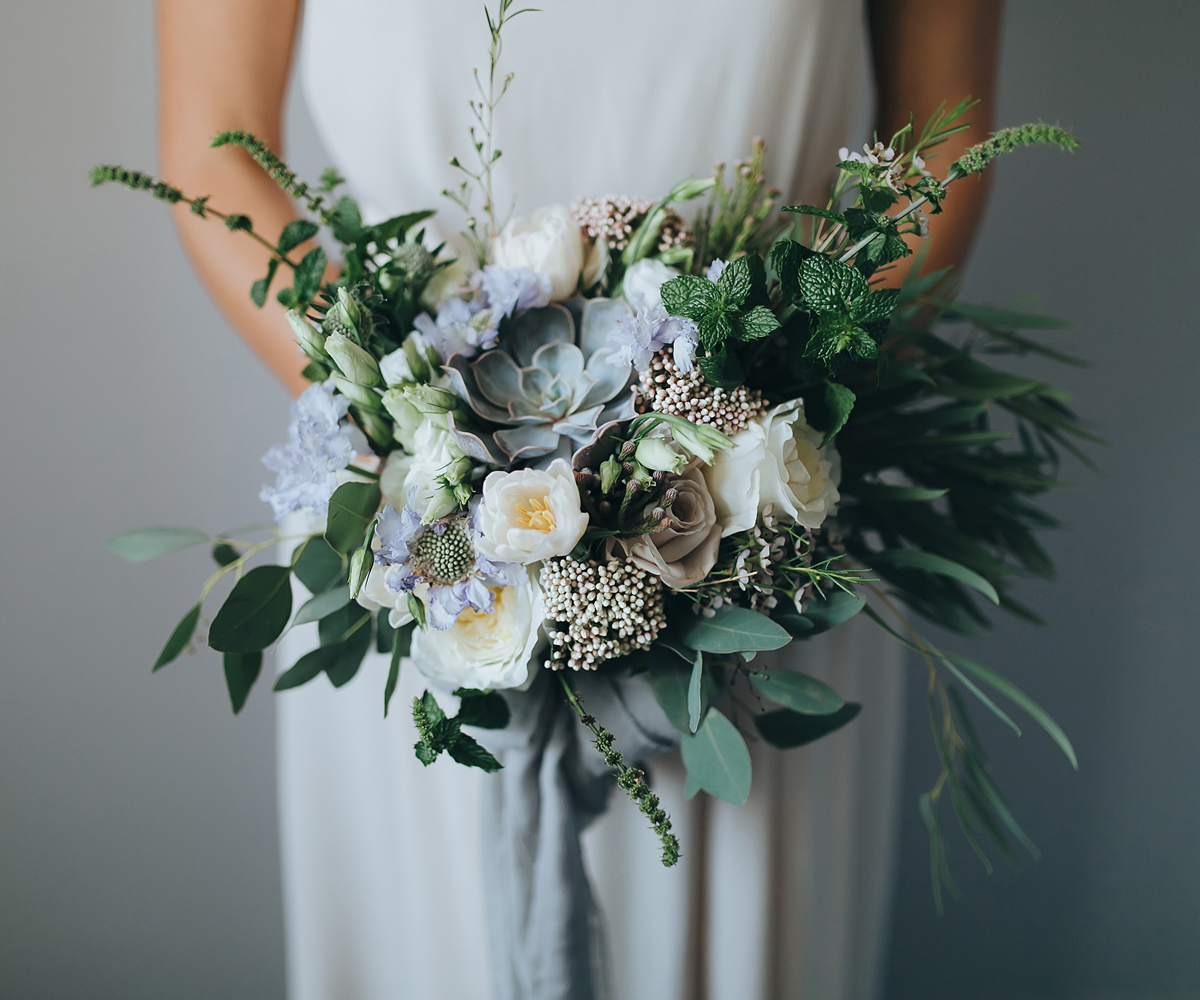 The Flowers
Over the past few years, three staple flowers have made a bold statement at weddings everywhere and are expected to continue, according to Pat Phillips, owner of the Flower Merchant. Ranunculus, garden roses and peonies are so popular that most flower shops can order them year-round although they might be pricier in colder months. 
The Colors
Shades of red, like burgundy and dark red, are taking center stage this year. Accent them with beige and pale greens, and the bouquets become a stunning work of art. Phillips says even navy blues are making a comeback but in a less dominant effect. "There seems to be a resurgence of blue but in accessories rather than it being the main color," Phillips says. The downfall to blues is limited choices. Sarah Venegas, wedding designer at Wickman's Garden Village, says purples are also making a comeback because there are more options available. Silvers and blues are a popular combination, along with blush pinks and golds.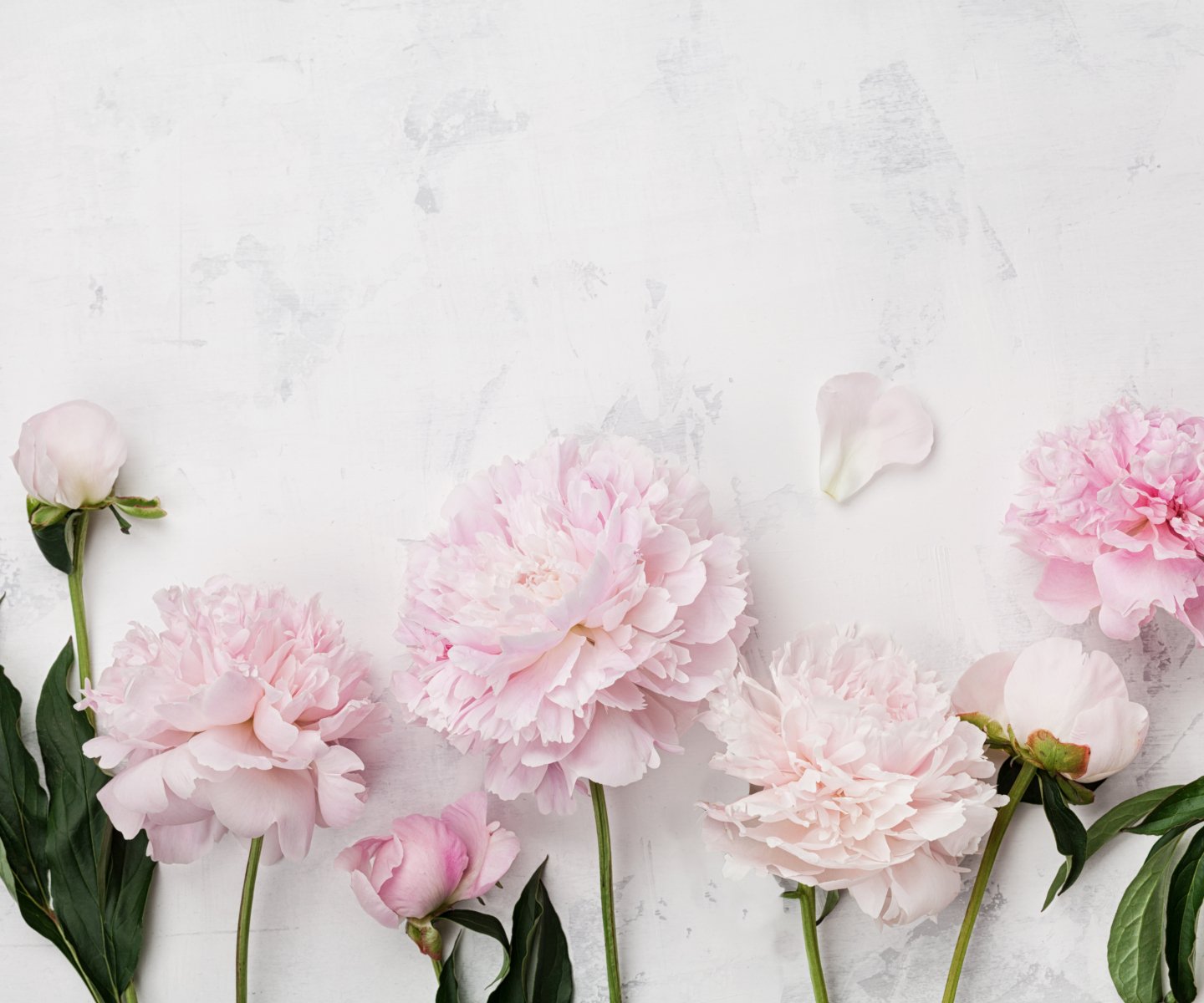 Ditching Tightly Wound
Little tight bouquets are going by the wayside, and more loosely gathered creations are in vogue. "It went from small, and now the last couple years [bouquets] have been big and bushy," Phillips says. "Brides are wanting more texture and quality to their bouquets." Because bigger bouquets can be a little pricey, brides have also started mixing in greenery with their bouquets, creating a cascading, flowing look. 
Floral Accessories
Ditch the floral crown and go for something more comfortable and just as eye-catching. "A floral crown can be uncomfortable, so brides have started wearing small flowers in the back of their hair," Phillips says. Venegas agrees and says floral combs are versatile and can be used in different hairstyles. Wrist bracelets can also make just as big of a statement and are more secure than a corsage where flowers only cover half the wrist.
Greenery
Add a few natural elements to your bouquet to soften the rich colors. Earthy tones seem to be creeping into everyone's colors, no matter the style and theme of the wedding, according to Venegas. Honeysuckle and jasmine vines are popular for creating backdrops, and eucalyptus foliage is perfect for mixing with flowers. Theresa Carter-Hess, owner of RosAmungThorns, says greenery is usually a little less expensive than flowers, and adding greens to the look appeals to the growing bohemian trend currently popular among brides.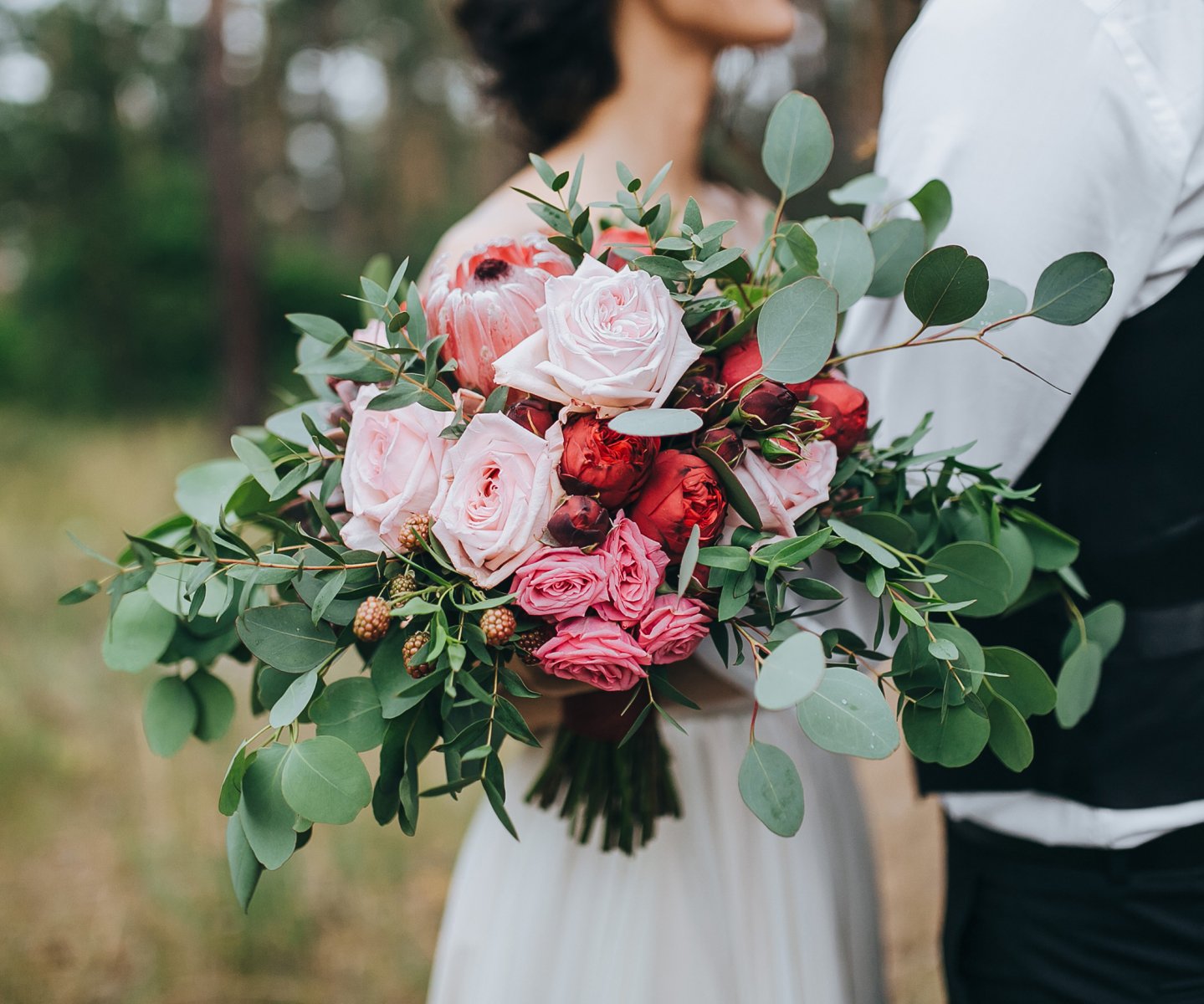 A Resurgence of Succulents
According to Phillips, succulents are still in and will be for the next year. They create a contrasting exotic natural feel to arrangements and can relax a more formal wedding. Carter-Hess also points out that adding succulents to a bouquet can mix up the texture and can serve as a green-colored alternative to traditional greenery vines. "Brides are wanting an organic and natural look to their bouquets and flower arrangements, and they are a favorite of a lot of brides," Carter-Hess says. Brides are using them in all their pieces including their bouquets, corsages and even wrist bracelets.