Weddings
Looking Back
We always hear about what brides love from their big day. This time, we turn to the grooms to learn about what cherished moments from the wedding they hold dearest.
By Ettie Berneking | Photo by Christine Bonnivier
Jun 2015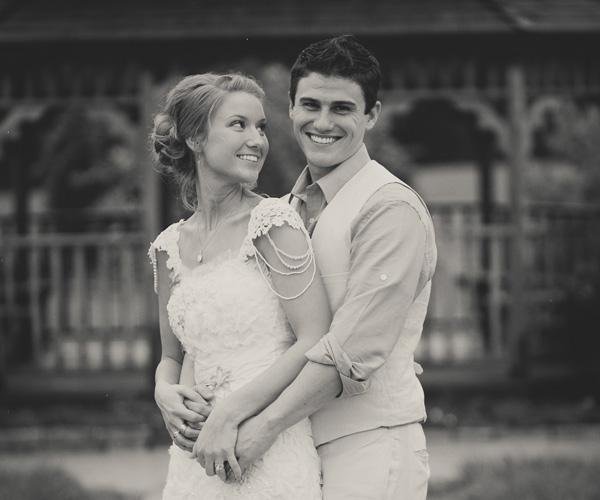 Lori Campbell and Scott Ealey were married at Tuscan Hill in Springfield.
"The first look was a favorite moment. I went through the whole day anticipating what Julie would look like. I had to stand on a gravel road with my back turned as she approached me and tapped me on the shoulder. I could hear her footsteps as she got closer, and it seemed like an eternity. She was more beautiful than I could have imagined."—Tyler Willhite
"The company. Lindsay and I were extremely blessed to have our supportive family and friends share in our special day. For us, there was no better feeling than being surrounded and celebrated by our loved ones."—Brandon Kemp
"Having my son serve as my best man and watching him pretend that he forgot the ring during the ring exchange was definitely a highlight."—Ben Locke
"The smile on her face right before we had our first kiss when Father Baker said those famous words 'I now pronounce you husband and wife. Jordan, you may now kiss your bride.' I'm pretty sure I went in for the kill before he finished the sentence."—Jordan Smith
"The pictures before the ceremony, I felt, loosened us up. We were able to laugh and be goofy with each other before our ceremony. Seeing Rachel come through the forest, as she walked through the trees to the altar, was phenomenal. She radiated with beauty."—Luke Nayak
"When it came time for the toast, I was taken aback when my brother shared a very emotional story about our childhood and just how happy he was that we had found each other. The thought he put into it was awesome, and I really appreciated it."—Scott Ealey